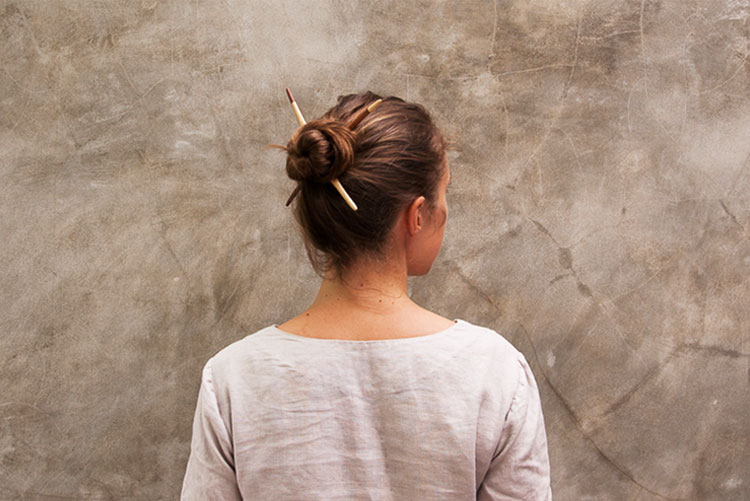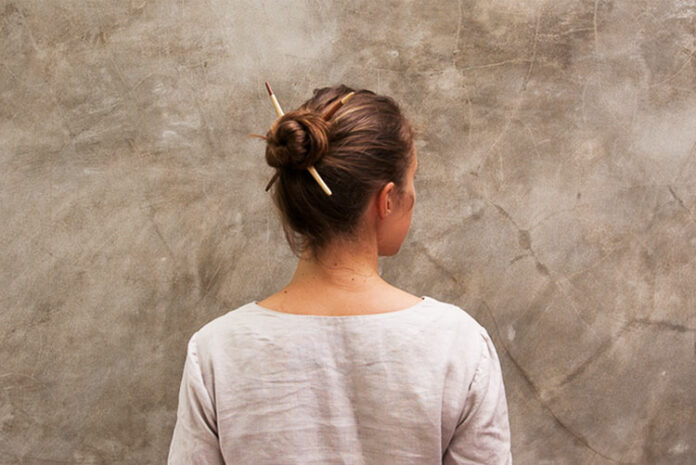 Are you tired of your existing hairstyle and looking for something new to try? If you have medium to long hair, then you're in luck! With a few simple steps, you can create an epic bun using hairpins and a few other accessories. Read on to learn how it's done.
Gather all the materials you need – a hairpin, bobby pins, hair ties, and hairspray
If you're looking to create the perfect hair bun, there are a few materials that you need to get. First up is a hair pin. These hair pins for buns keep hair in place and make sure your bun lasts throughout the day. The next essential item for hair buns is a couple of bobby pins, helping keep the sides smooth and any bangs out of the way. For extra hold, it's recommended you also use hair ties to make sure everything stays in place from morning until night. Last but not least, don't forget a can of hairspray to give your hair even more staying power.
Start with clean, dry hair that is pulled back into a ponytail
Starting with clean, dry hair that is pulled back into a ponytail is a great way to get your hair ready for any style. Ponytails are the perfect base for a variety of hair looks, from a simple braid to an elegant twist or chignon. To perfectly secure the look of your chosen style, use hair pins for buns. Hair pins will keep you looking polished and put together for hours on end without having to worry about flyaways or drooping strands of hair spoiling your look.
Wrap the hair around the base of the ponytail to create a bun shape
To create a neat, polished-looking bun, start by gathering the hair into a ponytail at the preferred height. When you have secured the ponytail in place with an elastic, you can slowly begin to wrap the ends of your hair around the base of the ponytail and tuck them in as you go. This will give your finished look a classic feel that is sleek and sophisticated.
Use the hairpin to secure the bun in place
The hairpin is a simple, yet reliable accessory for keeping long hair securely in place. Assemble your bun in your preferred style and then use the hairpin to anchor the desired updo. With careful grooming and alignment, the hidden pins will remain unnoticed and will provide an elegant hold that can withstand active moments without compromising its appearance. It's truly a testament of simplicity at its finest: a small accessory offering maximum effect.
Finish off by spraying your hairstyle with hairspray to keep everything in place
Create a hair masterpiece that will last longer by using hair pins to secure buns or other intricate hairstyles. Add the finishing touch by spraying hair with hair spray to ensure your hair holds its shape throughout the day. You might want to choose one that promises hold and control while also protecting hair against humidity, UV rays, or flyaway hairs. With this added layer of protection, you can have peace of mind knowing your hair is protected and looking fabulous all day long!
Enjoy your new look!
Whether you are attending an event or just want to spruce up your hair for a casual look, hair pins for buns can offer you the perfect hairstyle. With added definition to your hair and an overall eye-catching design, hair pins for buns will ensure you receive plenty of compliments on your new look. Take the opportunity to enjoy a different style that still looks fashionable yet professional and make sure you invest in quality hair pins if you plan on making an appearance with your hair up. Enjoy bringing out a fresh new look with hair pins for buns and look your best no matter the occasion!
Taking the time to create bun hairstyles can be an enjoyable and refreshing experience. It is also a great way to add something different to your look – whether it be for a party or just your day-to-day. Making hair buns doesn't require any complicated cutting or coloring steps, just some basic styling know-how and the right materials. Gather all that you need and use these easy steps as a guide, and then enjoy your fabulous new do! Don't forget – practice makes perfect when it comes to hair, so don't hesitate to change up your style if you want to experiment. Whether you try an intricate mess bun or elegant low updo, expanding your hair creativity can be so much fun!