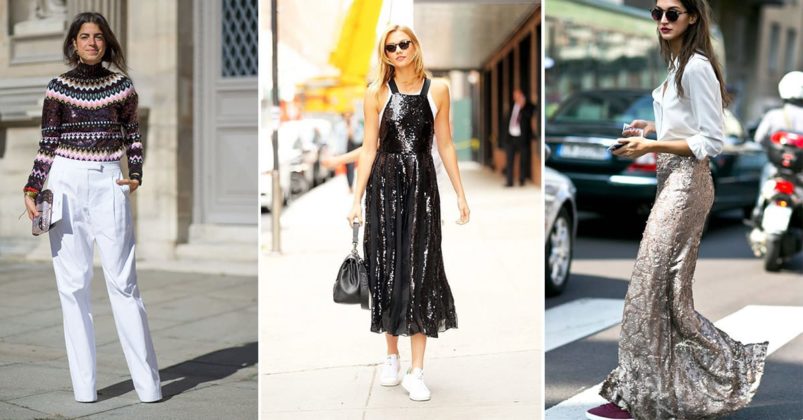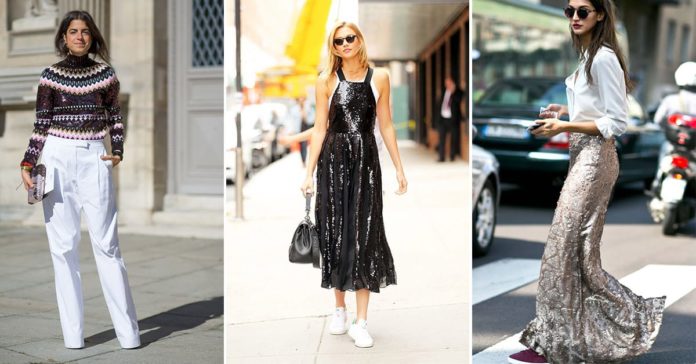 Are you wondering how to wear your favorite sequin dress and not look tacky? Styling sequin outfits can be a little difficult sometimes. When you wear a sequin outfit or dresses, it is important to keep some points in mind to avoid looking tacky. We have come up with a list of Dos and Don'ts on How to Wear a sequin dress without looking tacky.
SEQUIN SUIT– What is better than a blingy suit? Outfit this shiny and eye-catching is perfect for your birthday party, new years eve or bachelorette. Wear this outfit when you are ready to truly a party. Avoid over-accessorizing or bold makeup with this outfit. Keep everything subtle and minimal. Let your suit be the center of attention.
BALCK & WHITE OUTFIT- You can wear sequin outfits and dresses casually to run some errands. When wearing something, this tacky its best to keep the color scheme minimal. Pair a silver sequin top with black & white outfit pieces. Like, wear a black leather jacket and black & white pants or overalls.
KEEP THE SHOES NEUTRAL – The best way to dress down your sequin dresses and outfits are to pair it with neutral shoes. When you wear your LBD pair it with a poppy red clutch and red pumps with high heels. You can also wear it with silver or gold shoes and a clutch. Here neutral means shoes without bling, embellishments like beads and crystals. When you wear bright colored sequin dress, you should pair neutral colored shoes and heels.
WHITE SHIRT WITH SEQUIN SKIRT- To tone down the bling off of your skirt, you can style it with a white shirt or a top. This will balance out the shine of the skirt. Paring the sequin skirt with a neutral color top is the best way to minimize the shine factor. You can also add a white jacket to add a chic and formal look at the dress.
SEQUIN JACKET- Make the not so glam outfit Glam by just adding a sequin blazer or jacket over the shoulders. This trick will instantly add that glam factor that you wanted and keep the shoes neutral.
SWEATER AND SKIRT- Planning to go out with your friends on a cold night, no worries take out your sequin skirt, which is buried deep in your closet. Pair your favorite sequin skirt with a bright colored sweater and boots. You can put a blazer over your shoulders. Keep the makeup light and natural.
SEQUIN TOP – Do you love your sequin top too much? You don't need a special occasion to wear your favorite top now. Pair the blingy top with muted neutral trousers. It makes a perfect outfit for when you are going out for a lunch date or brunch with your friends.