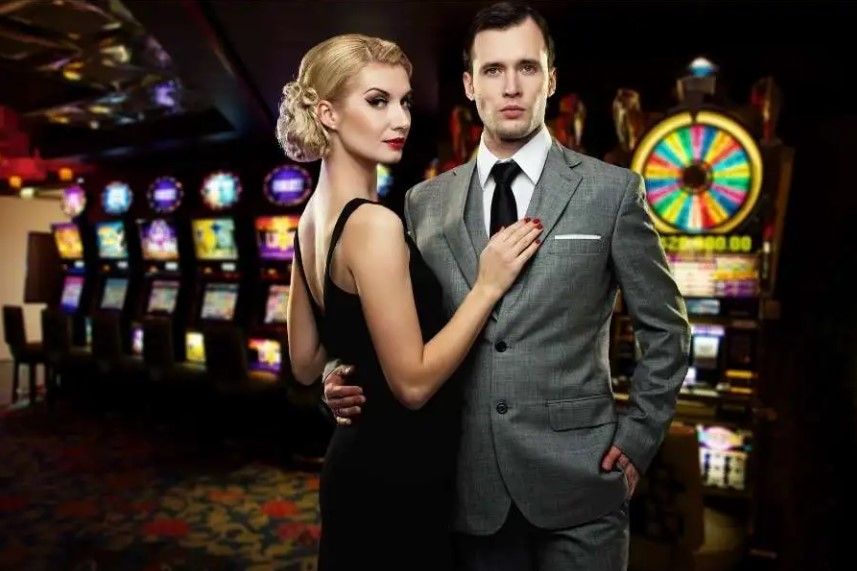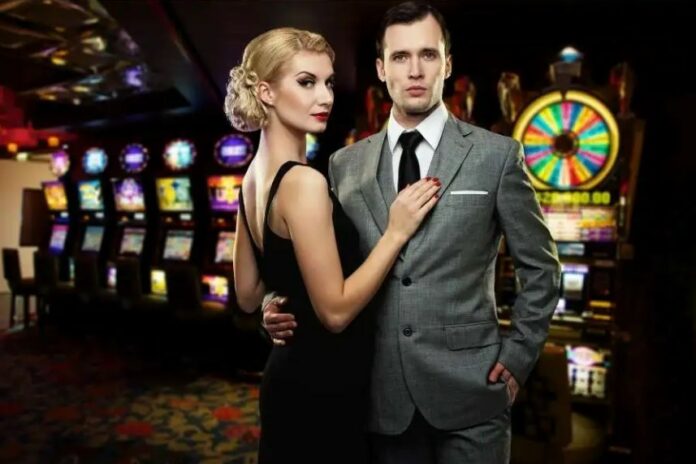 If you've ever watched a casino scene in a Hollywood movie, you might have the illusion that casinos are exclusive clubs where people of exceptional wealth wander down the hallways dressed impeccably in tuxedos and gorgeous evening dresses.
You are not that far off the track, but the reality is that the clothes required at casinos these days have evolved, and the dress requirements are in fact much more lax. Checking out the Casino website before heading there is an excellent way to help you decide on what is appropriate to wear before heading there.
We will discuss appropriate casino wear, casual and more formal styles. Get ready to turn heads on the casino floor with our comprehensive guide on the appropriate dress for the establishment.
No Dress, No Worries!
Playing a game online is your best bet if you do not wish to dress up. You can play live dealer games at various online casinos, such as ComeOn Casino. This means that even though you might be playing in your pajamas, you won't miss out on playing your favorite casino games.
The Types Of Casino Attire For Men And Women
Casual
Nowadays, most casinos have a casual dress code. In actuality, a casual appearance is the one that is often in demand, so as long as you maintain a tidy appearance, you should be fine.
Men may dress in any color they choose as long as it complements the laid-back attitude of the casino, including slippers, shorts, T-shirts, and jeans during the day.
T-shirts and sweaters are acceptable for women to wear at night, while shorts and slippers should only be worn during the day. Women can wear dresses, jeans, khakis, and skirts in a laid-back casino environment.
Semi-formal
If you want to appear a little bit more put together when visiting the casino, you might choose to dress in a semi-formal way. Most often a casino outfit that is somewhere between formal and semi-formal, we believe to be the most acceptable outfit for the gaming floor.
A man must wear trousers if he wants to convey an image that even comes close to being semi-formal. Even though guys are supposed to wear suits, tuxedos are not mandatory; This ensemble does not need the wearing of a tie.
Women should wear skirts or dresses of various lengths; For the occasion, both short and long dress items may be suitable; For footwear, flats, wedges, and sandals are all suitable choices; Ladies who are visiting a casino in a semi-casual atmosphere in the evening should dress in darker colors; it is advised that you wear a black dress.
Business-casual
When visiting a casino, business casual attire is very acceptable. A negligée athletic look, which is only appropriate when worn as part of this style, will allow you to channel a little of the chicness of a white-collar professional while also changing things up.
Men should use blazers and sports coats as outerwear; Both collared shirts and ones with buttons up the front are appropriate; Polo shirts. Although not necessary, wearing a business tie is advised; Everything is OK with loafers; Men shouldn't dress in this specific style with sneakers.
Women's selections are many in this store, including collared shirts, blouses, and sweaters; Coats and sweaters that conceal the shoulders are acceptable. Here, skirts, slacks, and khakis are appropriate attire; hose and stockings are not.
Black-tie
The black-tie, casino-themed attire in a James Bond movie looks like it belongs. The women are dressed in elegant long skirts, while the guys are clothed in black tuxedos with white shirts. It's also permitted to wear wrist watches and other accessories. There are less expensive solutions to an expensive tuxedo.
Men should dress in a formal black dinner jacket, white button-down shirt (preferably white), waistcoat, tie, black dress shoes, and black socks. The rest of the ensemble is complemented by black jeans.
Women should select conventional shapes and silhouettes; floor-length and cocktail dresses are also appropriate, and evening shoes with heels are necessary.
White-Tie
The white-tie look is possibly the most formal attire you can wear at a casino. It ranks among the most demanding techniques since it is delicate, conveys solemnity, and requires a lot of skill. However, no one would turn you away at the door if you missed a few details due to inexperience. If you are a complete rooky, getting tips from the ultimate guide to men's suits & tuxedos may be exactly what you need.
A Bib-strapped white tuxedo shirt for men (one of the necessary finishing touches); black tailcoat with a tailored fit; You need pants with a satin stripe and a matching pattern; Some of the necessary finishing touches include a wing collar and cuff links and leather shoes, in black.
Floor-length and ball gowns are ideal for women; Clutches and little purses are preferred accessories for the dress. Fur wraps and white gloves are preferred but not required.