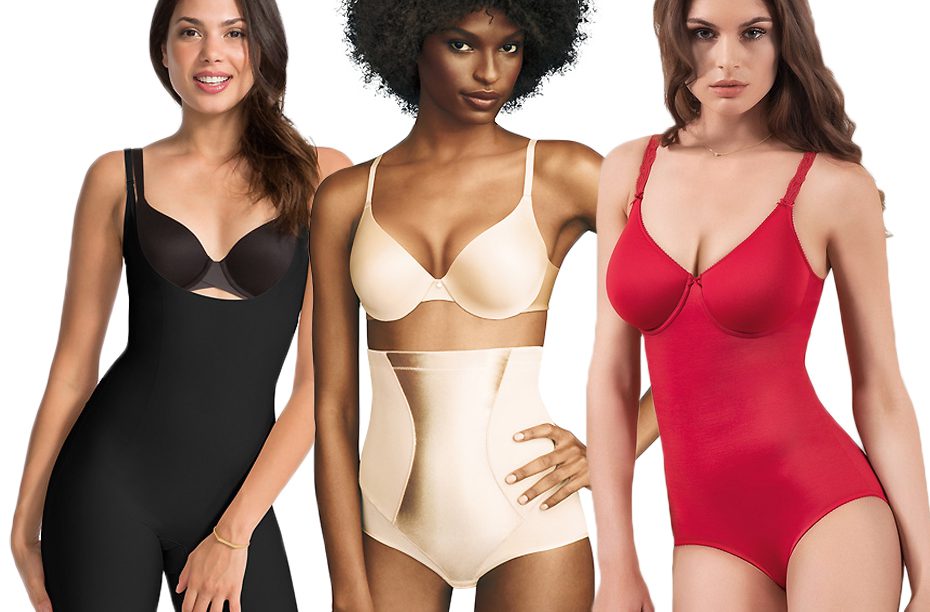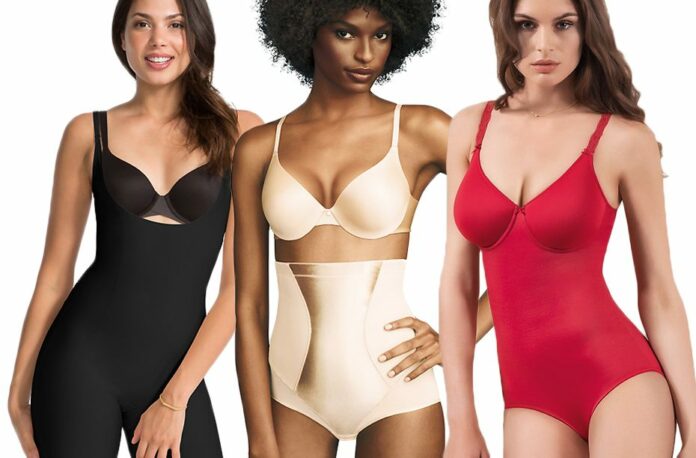 Are you eager to learn more about shapewear and the benefits it can give your body? With so many different terms and items, knowing where to start and which items will work best for your specific body type can be difficult.
To help you find what you need and get you looking more glamorous than ever, here are some of the different types of shapewear you'll need to know. And with brands like SKIMS offering everything from maternity shapewear to full sculpt catsuits, there's a comfortable and confident fit for ladies of all shapes and sizes!
Corset Shapewear
One of the main reasons for corset shapewear being so popular is the firm fit and comfort it provides your body. A detachable corset allows you to wear your everyday underwear with a little extra control and comfort added into the mix.
With a range of different options available, you can choose the clipped options for ultimate comfort and convenience, or shop around for a pull-up corset that accentuates your body while remaining hidden and undetectable under your clothes.
Control Pants Shapewear
Possibly the most well-known shapewear garment, a good pair of control pants allows you to have more control over your comfort and underwear without having to endure that feeling of having too many layers or awkwardly placed bumps in your outfit.
These items are extremely popular amongst women who want to have a little more snugness around the stomach, helping to flatten the tummy and support the waist.
Shapewear Camisoles
Of course, shapewear isn't always about what's going on below the waist. Some of us absolutely love a strong elasticated fabric for added comfort and support for the upper body areas too!
Garments like camisoles provide added support and comfort for the bust and stomach, helping to support your body without the need to constantly wear a bra. However, due to its versatile nature, you can still use a camisole over the bra if you'd like to, meaning that you'll have a smoother line under your outfits while covering up bra seams as well!
Loungewear Shapewear
A huge misconception about shapewear is that it can only be worn for special occasions or big and important social events. But you can wear shapewear wherever you want! Many women use them at the gym, walking their dogs, or simply relaxing around the house.
Comfort and feeling good about yourself should be for you, and no one else. That's why loungewear has been so popular over the last few years, with women from all over the world finding the snug but breathable fabric an essential part of their relaxation routines as well as their glamour ones!
Control Tights Shapewear
Our bodies are fascinating things, and there's so much we don't know about them. But in general, the most popular kinds of shapewear give you comfort and support for the ultimate trio of areas – a tighter bottom, a smoother stomach, and hugged thighs – and if this is what you're looking for, you can't go wrong with the trusty control tights. For simple but effective styling, these items will go great with a party dress or casual skirt.