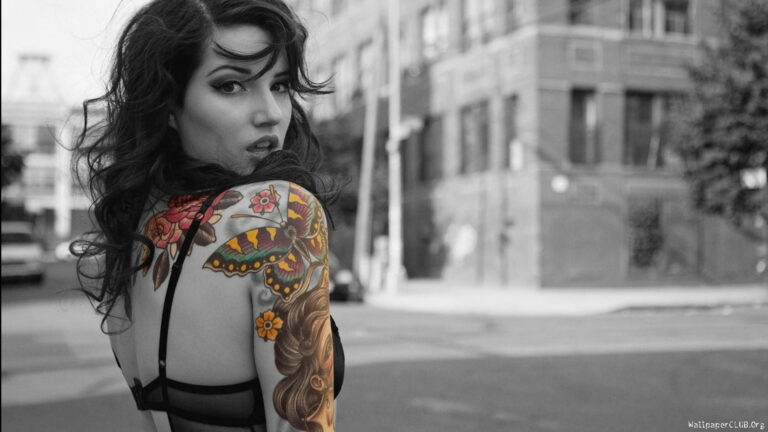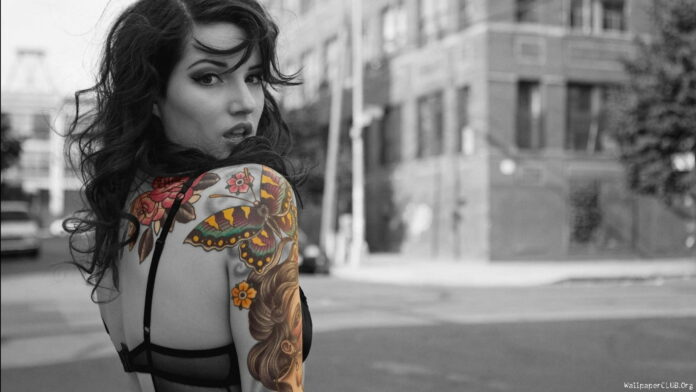 Butterfly Tattoo Ideas: When it comes to getting a tattoo, the butterfly design is the most common and unique tattoo designs. The butterfly tattoo offers meaningful artwork and is versatile, which can help you create beautiful art pieces. Whatever you want in butterfly tattoo designs, either small or large, you can get everything as per your choice. You can place the butterflies on your body. There are a number of tattoo ideas that you should consider before going to get butterfly tattoos.
With several choices on the internet, making the right choice out of all tattoo designs is a difficult task. Different types of women have different interpretations regarding these tattoos. Some want the flying monarch tattoo, whereas others prefer cool and creative art with butterflies on their body.
We have compiled some trending and the best butterfly designs so that you need not wander here and there to get the designs. From small and simple butterfly tattoos to the largest ones, we will give you every minute detail regarding these tattoos. To explore the unique butterfly tattoos, stay tuned with us until the end of the article.
Butterfly Tattoo Meaning
There are many interpretations regarding butterfly tattoos. The butterfly symbolizes rebirth, femininity, beauty, and transformation. The colorful butterflies remind you to be hopeful for the best future time to come and the best thing to happen in the future. With so many meanings, butterflies can signify the best things in your life. After considering the meaning of butterfly tattoos, we come across butterfly tattoo designs.
Butterfly Tattoo Designs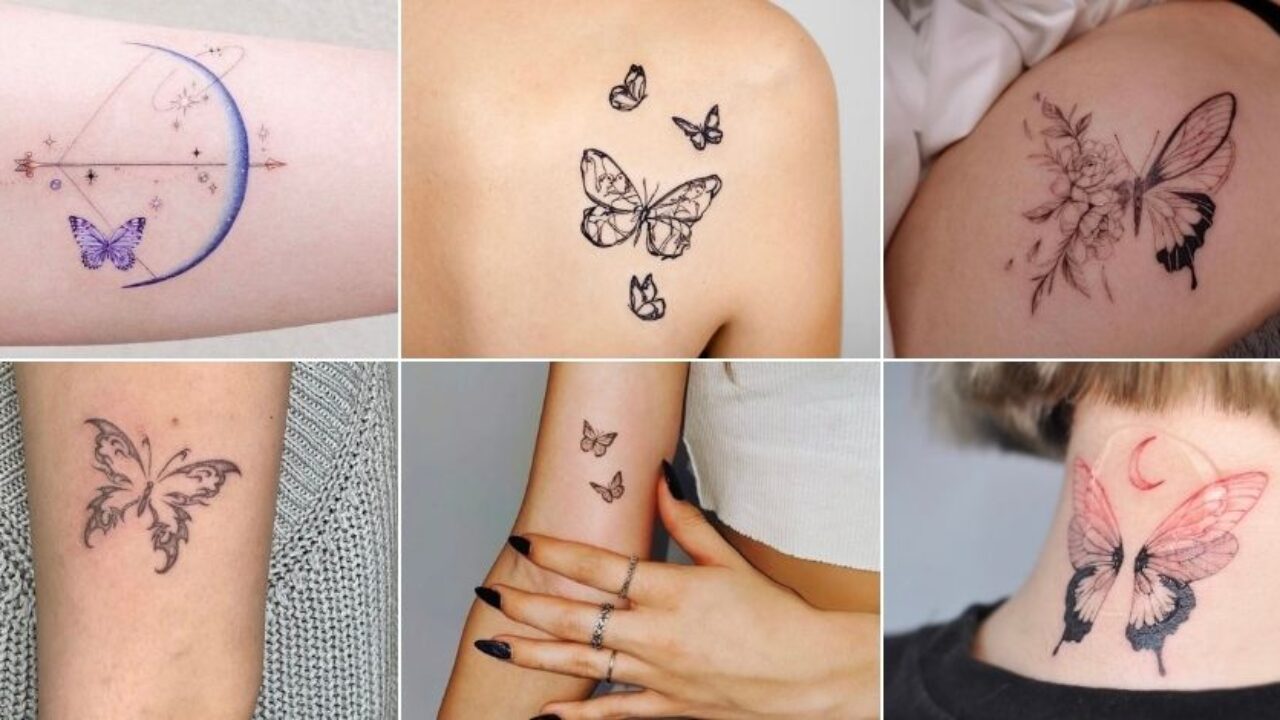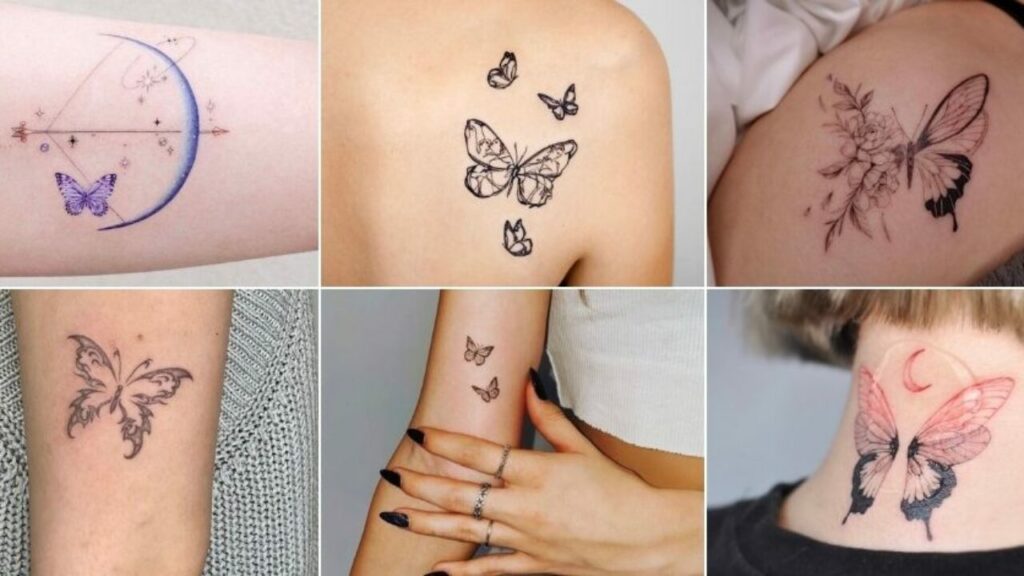 in this article you will come across several beautiful and simple butterfly tattoos that you are looking for. Stay tuned until the end of the article and have a look:
Small Butterfly Tattoo
If you are a beginner or wish to have a hidden tattoo, then the small butterfly tattoo is a perfect choice. This tattoo looks stunning on the body's delicate areas like the ankle or wrist.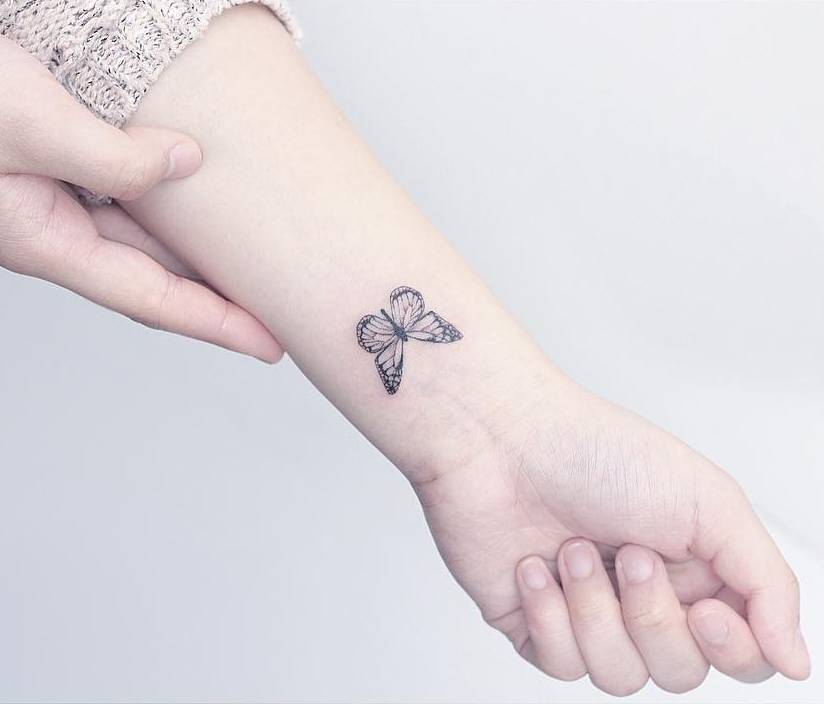 You can choose the design of a small butterfly of your choice and make it simple and incredible art on your body. You can use any of the colors in the wings of the butterfly that best represents the loved one or something else.
Simple Butterfly Tattoo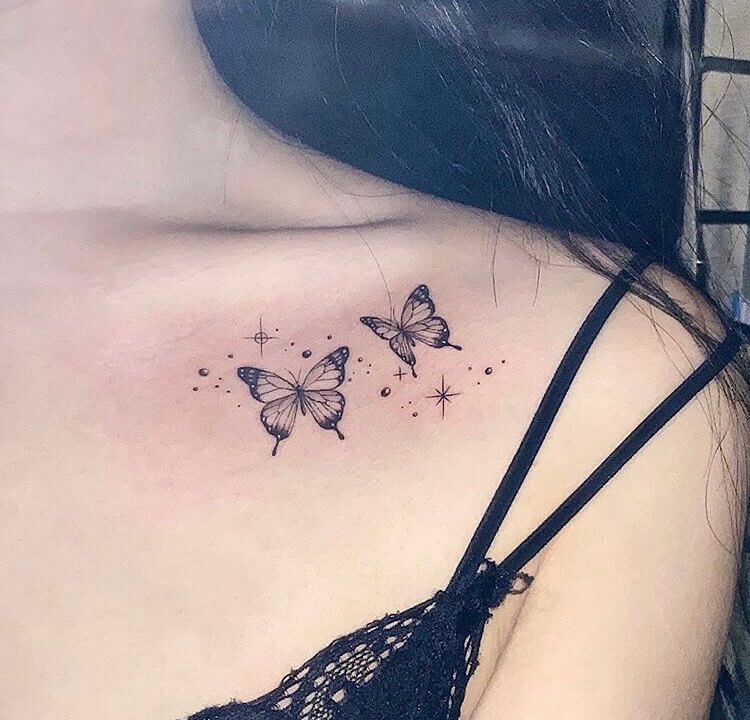 Women who need the minimalist approach prefer this simple butterfly tattoo. It is an ideal choice of tattoo among girls who need something in their professional settings. The simple butterfly tattoo created with a beautiful shape has been a popular tattoo design. To get the monochromatic designs to get more impact on your tattoo. Although it is a simple outline butterfly tattoo, you can get this tattoo design across your hips, back area, or upper thigh part. Decide your placement of the tattoo to create cool and unique artwork.
Unique Butterfly Tattoo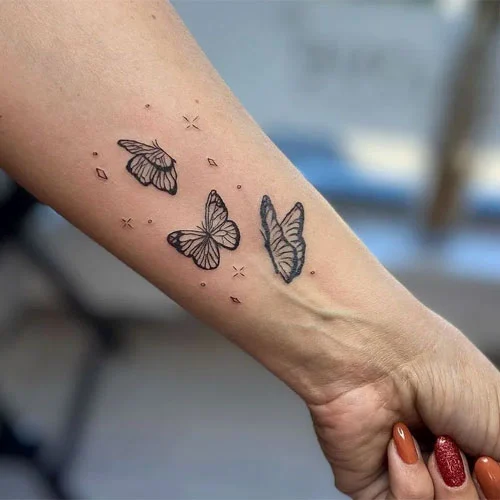 To get a unique butterfly design, you can change the design of a butterfly with photo-realistic details. Some women consider writing quotes on tattoos to make it more personal and stunning. To get a more attractive tattoo look, you can coil the quotes around the wings and palace them below or above your artwork.
Cute Butterfly Tattoo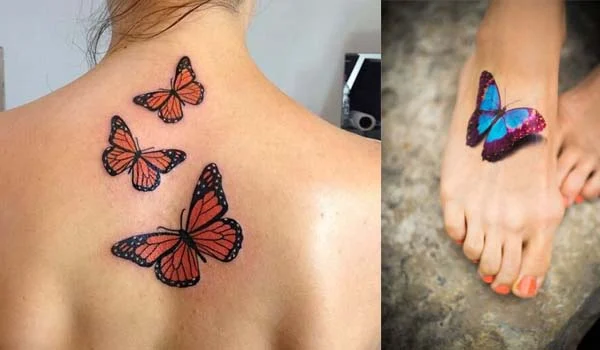 A cute butterfly tattoo is a stylist tattoo that can make a balance between the soft shading and delicate lines to give a finished look. These designs are often artistic and colorful, featuring cute details and a flower. The perfect place to get this tattoo is on the shoulders or under the collarbone. You may use the colors of your choice, like vivid pink, purple, and blues, to give the tattoo a feminine appearance and gorgeous artwork. To make it stunning, do not choose too large or bold designs.
Traditional Butterfly Tattoo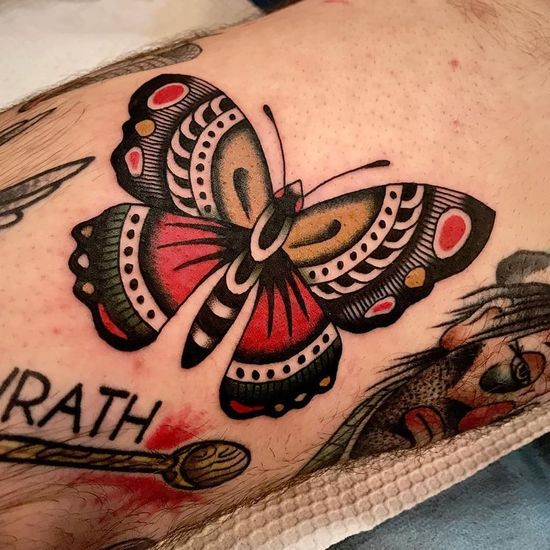 The traditional tattoos are classic and eye-catching style tattoos. Most of the artwork uses minimal shading by using clean lines to get an iconic look that can make you stand out from the crowd. Take the benefit of the saturated styles by filling the primary colors into your design. Blue, yellow, and red always look stunning and impressive. Don't forget to enhance your tattoo design with florals, banners, and stars to create an antique piece of art.
Butterfly Outline Tattoo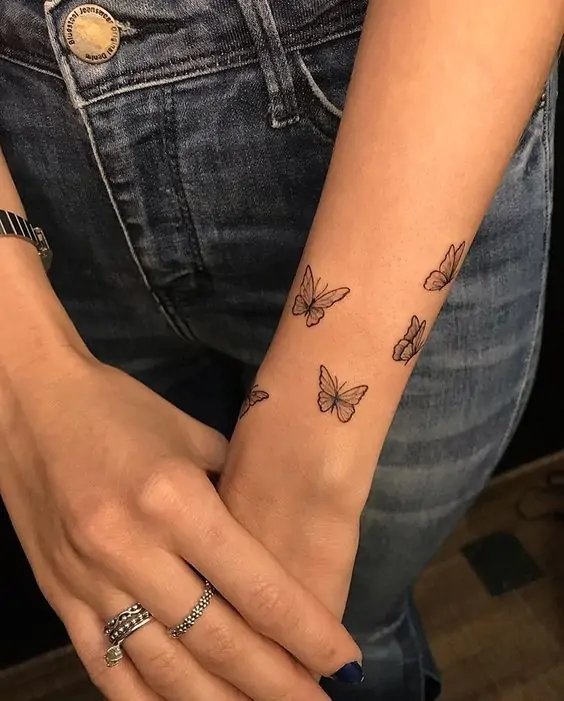 If you are a beginner, then you can go for this butterfly outline tattoo. It has many benefits like it takes less time to make the alternate designs of the tattoo; you can ask your tattoo artist to get the butterfly with simple to achieve wearable and subtle ink lines. Depending on preference and pain tolerance power, you can get a minimalist design on your sh, wrist, wrist, nape, and ankle.
Monarch Butterfly Tattoo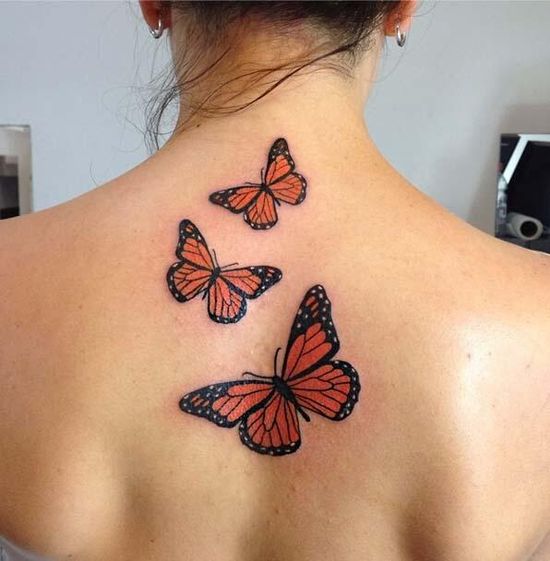 Among the popular butterfly tattoos, the Monarch tattoo is the most popular one that symbolizes strength, resilience, and transformation. Everyone has their interpretation regarding the monarch butterfly tattoos. For instance, Mexican women believe that these butterflies represent their ancestors. You can prefer the bold tattoo and fill it with natural colors like black or simple orange, as monarch butterflies are known for their wings.
Rose and Butterfly Tattoo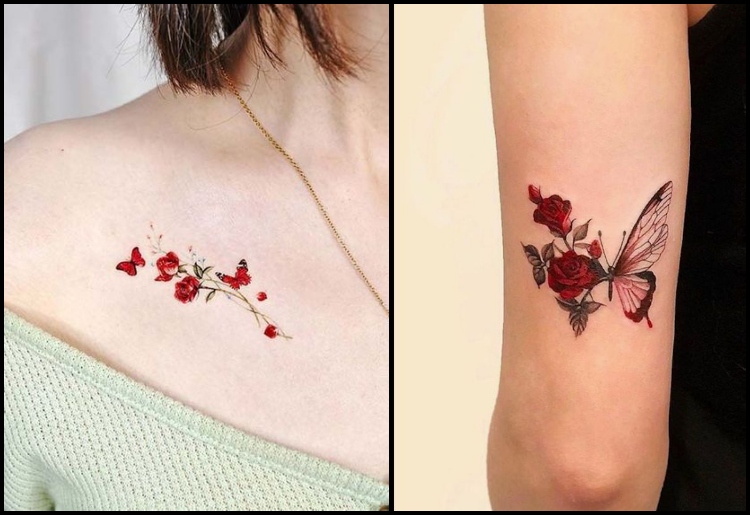 As we already know, roses are a symbol of passion and love. A combo of rose and butterfly is most common among young girls to give a striking and stunning look. As the rose is also the symbol of new beginnings, it is an excellent choice for women who are moving to a new phase of their life. You can consider the bold colors if you are looking for some strong and bolder tattoos.
Blue Butterfly Tattoo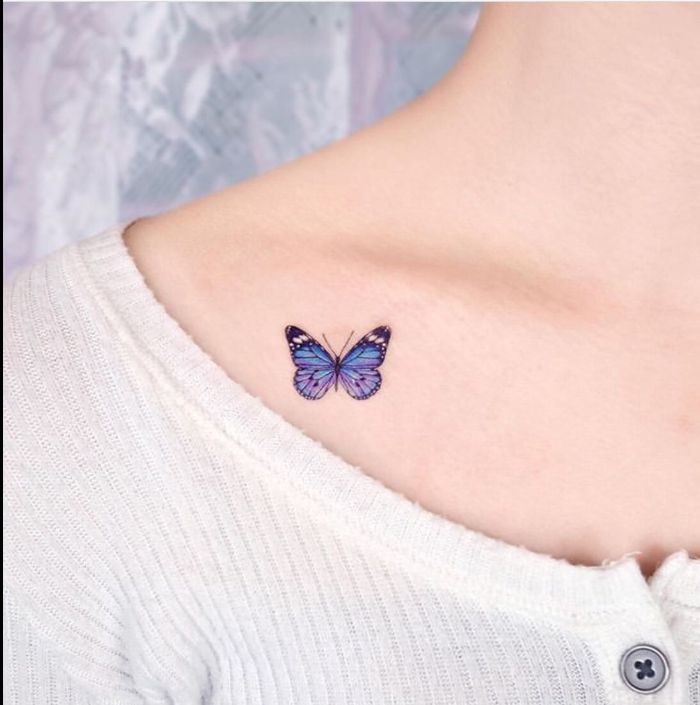 Those women who want the colorful butterfly tattoo design and wish to have a feminine and stylish choice can go for this tattoo. This artwork is not only beautiful, but it also represents soulfulness, luck, and joy. You have heard that the black outlines fade more easily. However, the blue outlines are known to hold for years. This tattoo is perfect whether you want a tattoo that can make you happy or a good charm.
Skull and Butterfly Tattoo
If you do some badass arts, then you can go for this skull and butterfly tattoo that expresses the idea of morality and rebirth. This tattoo represents the willingness to embrace the unavoidable things and the eternal circle of your life. To look more unique and stunning, have a large tattoo with heavy shades on the back, arm, or leg. 
Butterfly Memorial Tattoo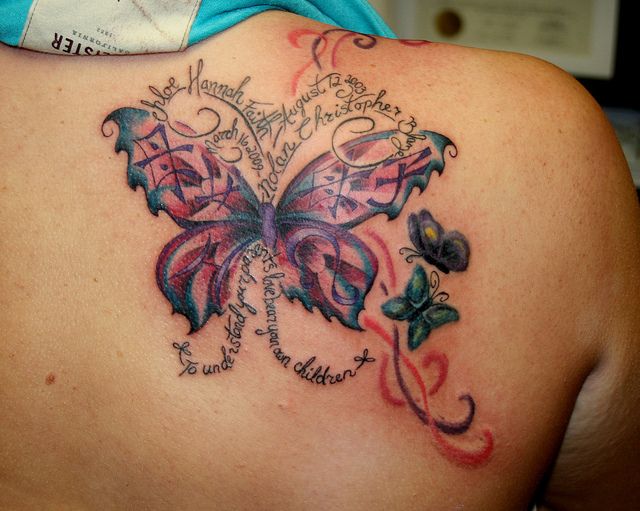 This butterfly memorial tattoo is to memorialize if your loved one has passed away. There are a number of ways to show it; some women add date, quote, name, or flowers to represent the fragility of your ongoing life. A butterfly represents new beginnings.
Some Other Tattoos Of Butterfly
Matching Butterfly Tattoos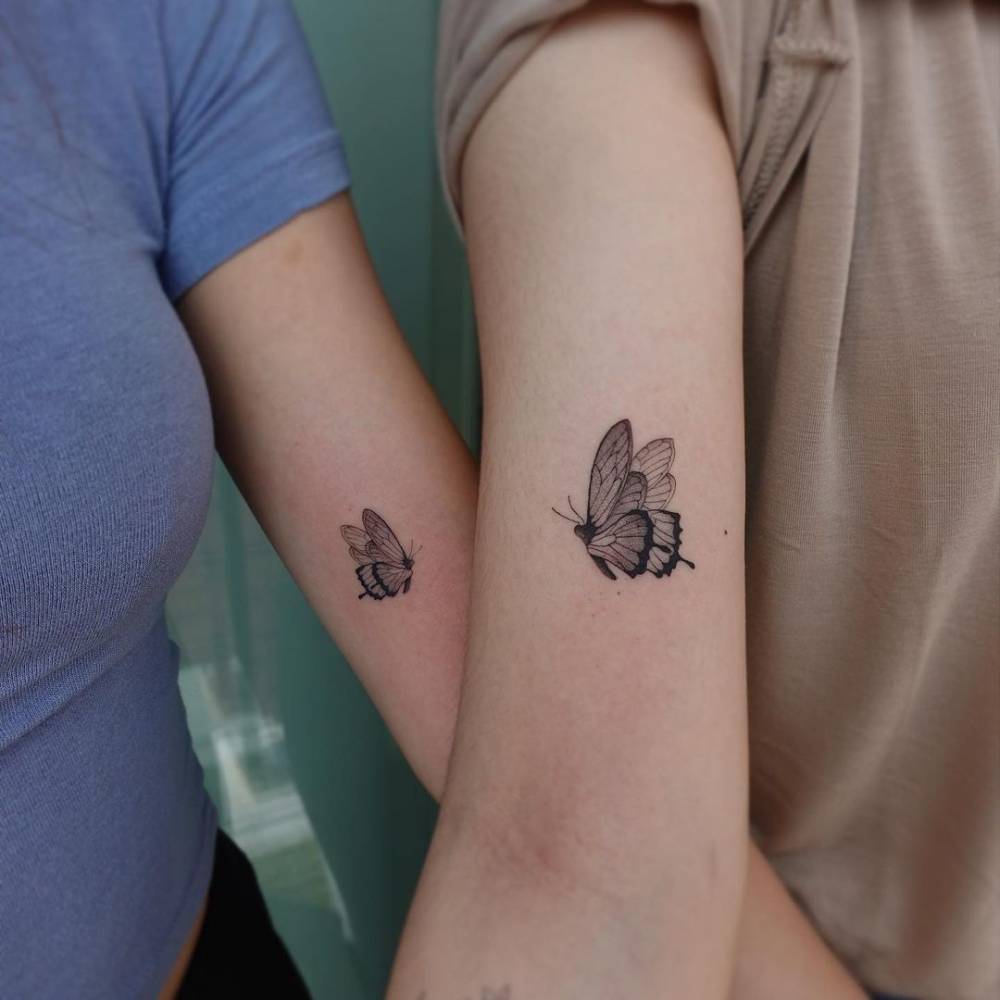 Three Butterfly Tattoo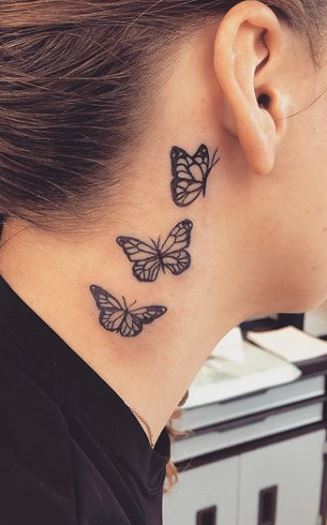 Four Butterfly Tattoo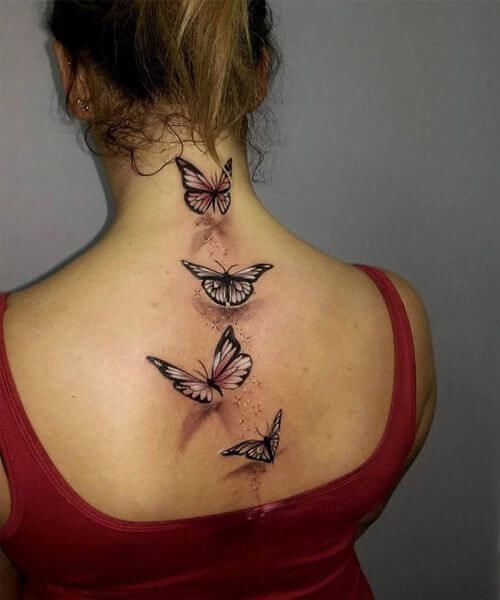 Butterfly Wings Tattoo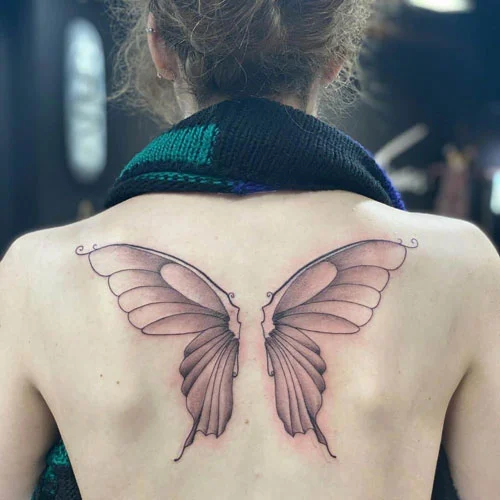 Butterfly Flower Tattoo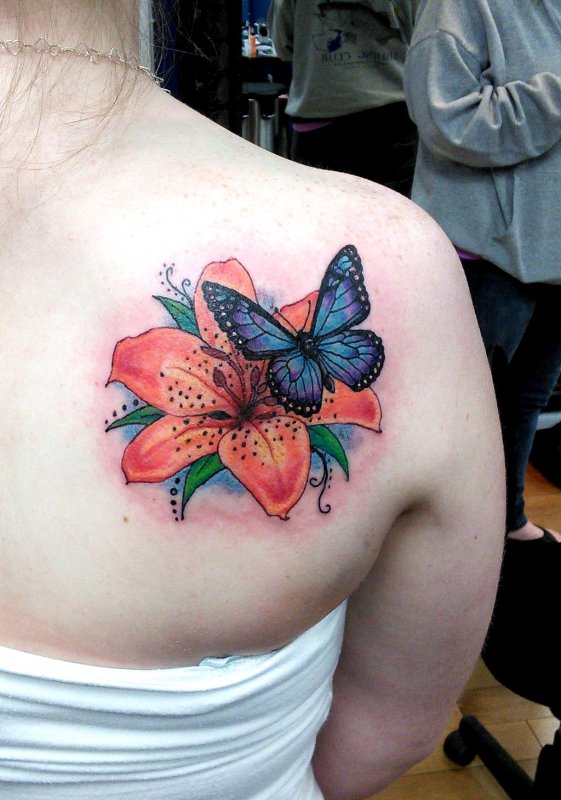 Colorful Butterfly Tattoo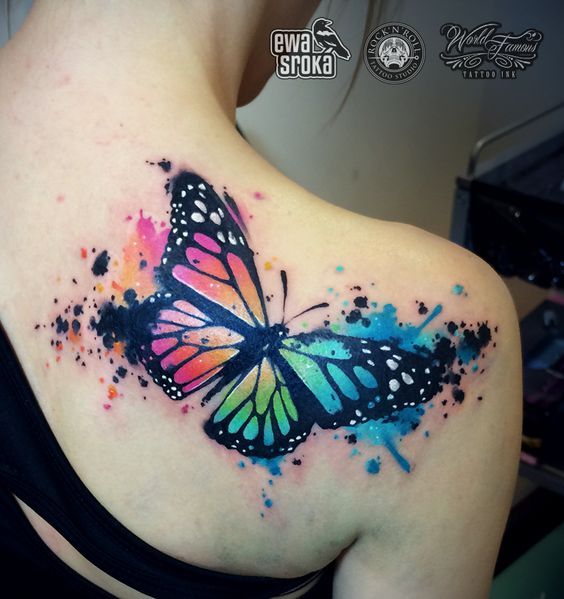 Butterfly Name Tattoo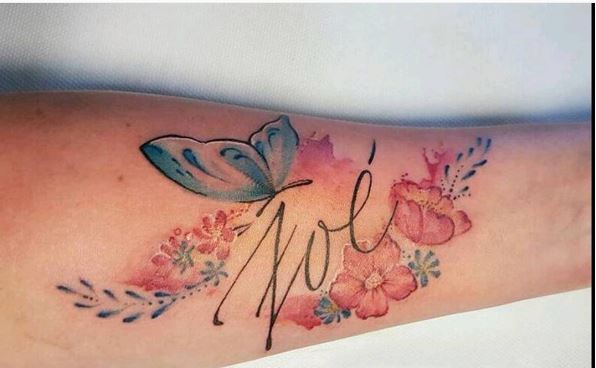 Black & White Butterfly Tattoo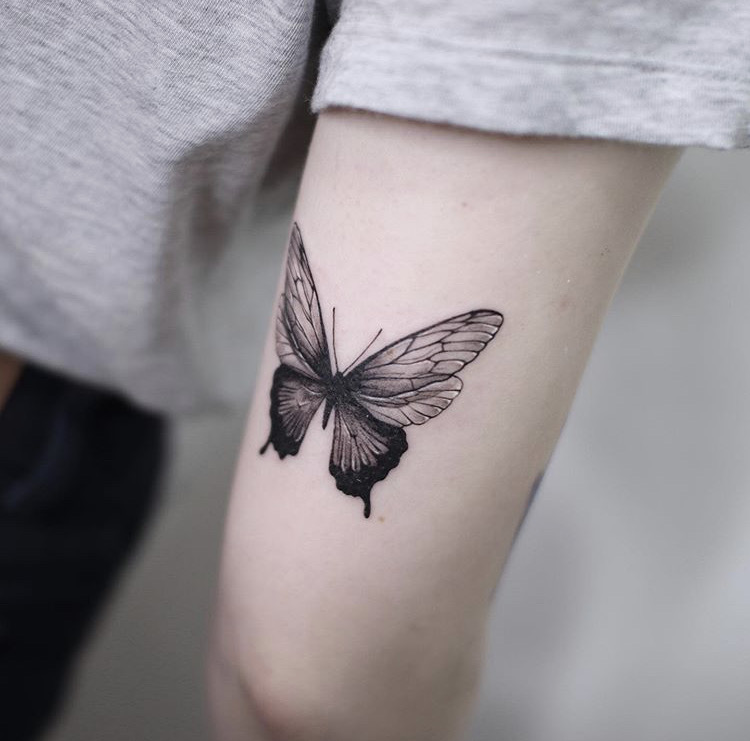 Butterfly Wrist Tattoo
Conclusion
In this article, we have discussed some latest and trending butterfly tattoo designs. Apart from a number of other designs, we saw the significance of butterfly tattoos. Hope you found this article useful.