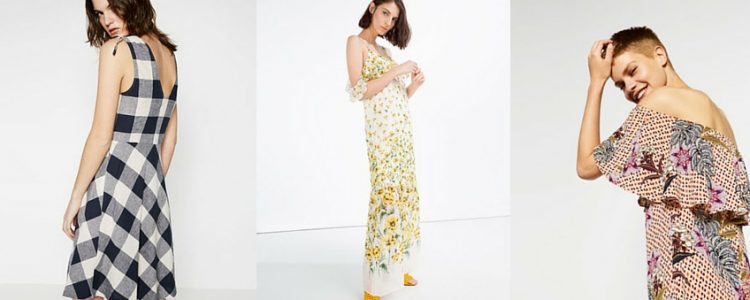 With the advent of summers, the dress-code of the workplace goes wrong many times. Employees come up in crept up hemlines, sleeveless dresses, skirts and shorts ditching out the jackets, blazers and heavier winter wears. The skin is getting exposed, shirts are getting loosened, and there is no name of dress code or uniform ethics which you can see around. And no wonder, the boss is a little cool with the shirts not tucked in properly and heading to casual summertime garb. But who to blame, and why? No one can be put to blame on for such change in the summer season, and in fact, with the rising temperature, the situation is going to get worse. Sophistication would be forgotten, and comfortability would be privileged.
Warmer temperatures can not only be fixed with air conditioning, fresh air and lighter clothing, especially for employees working for the 9-5 shift. Summer creates a laid-back or a sluggish kind of environment naturally and thus revealing more skin or being stylish is not much of a choice when the temperature is shooting. Seeing the climatic change, and employees getting casual day by day, sometimes could be a bit frustrating. Flip-flops, short skirts, tank tops or loosening the tights and removing the layers is a big NO-NO for office attires. It is a dicey situation for the employees, work is the food of life, but at the cost of health baffles you up. So there are some  summer, cool latest dresses for women  from which they can opt to keep them within the boundaries of office wear yet being comfortable.
Women dress for Summer to Workplace
Workplace, the name itself is full of ethics, rules and principles; it does not feel like home wherein someone can sit, walk, talk or wear anything in a comfortable manner. But this is how it works. Every company has its code of ethics for dresses one should wear to the office. Being professional and sophisticated is the thumb rule for all and should be followed diligently. Being formally dressed can help the women to be ready for the meetings that can be conducted at the drop of a hat. A formally dressed employee reflects the discipline and formal structure of an organization in front of others. As women are leading in the corporate business, it gets indispensable for women to be formal at all times to portray a disciplined picture of the company.
What women should not wear at offices in  Summer:-
Women dress gain the most of the eye, whether on the streets or at the workplace. Dressed improperly in the workplace can be a huge mishap for her. Not only it affects her personality and character, but also her career. So, ladies who are working professionals need to be very cautious about what they wear and carry to the offices no matter what the temperature is outside.
Warmer weather does not imply shorter hemlines and revealing blouses. Women dresses which are not appropriate under these categories must be avoided.
Sheer fabrics which are too thin to handle and bare legs are often cited as common blunders made by women in their dresses which are completely unacceptable for a professionally run organization.
In relaxed offices, women are seen pushing the boundaries to a great extent by wearing halters, tank tops, spaghetti, mini skirts which are never allowed no matter how much relaxed an office is. The office needs to be maintained as an office only rather as a beach, bar or a gym.
Not only the women dresses but also women footwears lose the importance in warmer months of the year. Women resort to casual sandals, flip-flops and sometimes in sunglasses indoors, which is a huge offence to summer attire. Its mandatory to be always dressed in heels, however small or comfortable they may be, stick to wearing heels in the office.
Designers design women dress as per the events and occasions. Women mixing them up for their convenience do not suit the elegance and class for any professional woman. She needs to maintain a balance in her attire, what she dons and how she represents herself (without being messy and distracted) is important for her career graph. Dressing for the career is pivotal so that everyone takes you seriously, the promotions, hikes and appreciations always suit a professional attire rather than a halter top.
What women should don to office in Summer Season:-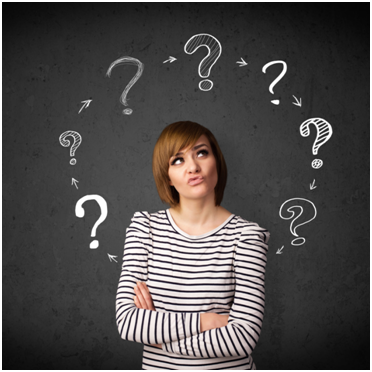 Daily Morning blues become our habit no matter what the climate says. Be it summer or winter season, standing right in the front of the open wardrobe is too tedious and perplexing. There seems nothing to wear in spite of an overfilled wardrobe. And the problem does not rise due to the insufficiency of dresses, but due to the dress code that women have to adhere to. She is always baffling between the hemlines, sleeves, the length of a skirt, back cut of the blouse, front neck of the top. All such issues keep her busy in the morning, and when she reaches the office, she realises that the task still has not gotten fulfilled appropriately despite putting in the effort and so much time.
So, to combat the situation, here are a few women floral dresses which she can carry to office without worrying for complying the dress code and can face it with style:-
Pastels and neutrals:-Summer does not mean exposing more of the skin. A woman can opt to layer in subtle neutral shades which could be over the midi dresses, midi skirt, formal pants or so. Shades of beige, ivory, grey, blush are some soothing and cooling hues which not only soothe the skin but also the eyes of the spectators.
The Pink Arie shirt is one such formal design in georgette which is completely suitable for the summer office wear. It can be dressed in a formal trouser in the beige or neutral shade with neutral pumps and grey leather tote bag to accentuate the elegance and classiness of the shirt.
Florals:-Flowers bloom in spring, which calls out for the latest dresses and trends in most of the women floral prints dresses. Wearing a well-tailored dress an office, a flared skater dress, a shirt dress or a shift dress looks appropriate which is cool yet stylish for an office goer. And looking for floral prints in such dresses or tops is a cherry on the top. Stylish Floral dresses keep you trendy, and the outfit keeps you within the boundaries of the dress code policy of the company
A Floral Print cotton shift dress is yet another choice that could be made by women, which could be of the latest design or it can be a formal ethical dress to be donned in the company. The buttoned-up dress is not revealing and gracious to beautify your personality in front of your colleagues and bosses. The same can be styled in with stud earrings and straight hair, blush heels and a navy tote bag to accomplish the final look.
Monochrome:- This pattern of styling would never go wrong with any formal office attire. It is one such style that has been vintage to many offices in many women. Be it a jumpsuit, a dress, a shirt or a top, women love to don these styles for office from 9-5 and even after work to an evening barbecue with the colleagues. Solid hues, whether bright or dark or block solids all go well for a summer office attire.
The Ivory Adriana dress is the symbol of such monochromes which completely fits the office attire. The dress in white symbolises purity, which brings a positive vibe to the office environment, as well as being white is soothing and relaxing for the hot season. It could be dressed down on its own and could be paired up with stylish stilettos or bellies and leather satchel in a contrasting shade.
Jumpsuits:-Nothing could be as comfortable as a jumpsuit in an office for the summer season. Not much revealing and by the ethics, it is a stylish piece of attire which is easy to wear and stay in for the long duration of time. Striped or solid shade jumpsuits for girls in cigarette pants style or loose bell bottoms both work week for office wear.
The Lava Jumpsuit is one such description which makes a woman look chic and elegant at the same time. The Polyester brown suit in black buttons and collars could be styled with a belt to segregate the mono look, and a classy shoulder bag on the sides would make you look awesome and pretty for the season. Being comfortable yet stylish can never have better opportunities than natty Jumpsuit for girls.
Striped skirts:- The skirt is the most suitable attire for summer, which keeps you airy as well as elegant when dressed properly. Women can don skirts with tops, shirts and blouses and can even layer on with blazers. Skirts can sometimes be called as inappropriate for office wear as they can go against the length of the coded policy which necessarily is kept in mind while wearing them because your career could be at stake just because of an inch short length.
The Zebra skirt can be given as an example to prove it. The white and black striped pencil skirt is all formal in its shade, pattern and style. Covering till optimum knee length is an office attire that every woman can opt for her closet. Dressing the skirt in a white blouse and black pumps with Black leather shoulder bag can be the perfect ensemble for any given day.
So, it has been clear that women need to know that it is indispensable to dress formally while using her brains to achieve the heights of success. Carrying an appropriate dress, walking properly, communicating your thoughts precisely and are all important for an achiever. So get ready to be clothed in the summer ready, and HR approved outfits.