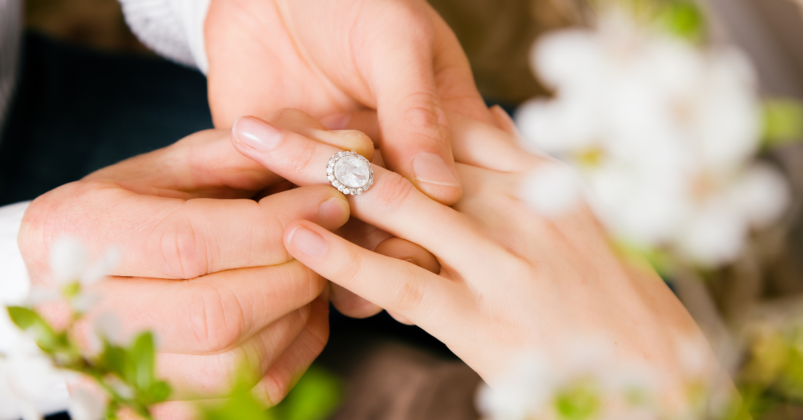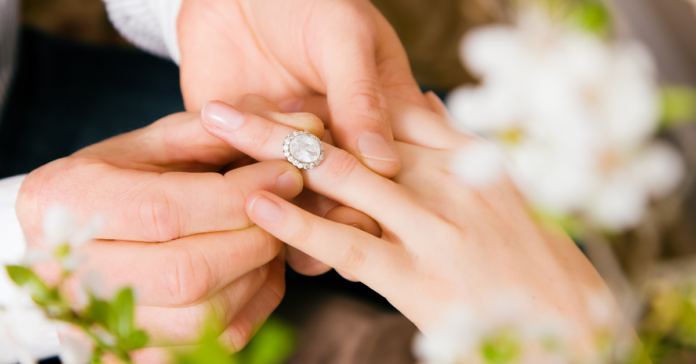 Purchasing an engagement ring online can seem a bit overwhelming. Unlike other major purchases, engagement rings involve more than just making sure you like the piece- it needs to speak to who your partner is. Buying an engagement ring is a romantic time but also an exciting challenge to find the best ring possible for your loved one.
Know Your Budget
Engagement rings are typically one of the most costly purchases you may make, so it's wise to set a budget before shopping online so you don't end up overspending on a ring. Start by determining how much you can comfortably afford to spend and then research different styles and options within your price range. Moreover, many online retailers offer financing options if you're having trouble paying off the cost of your purchase in one lump sum. Take your time and shop around, it'll be worth it in the long run.
Consider buying lab-grown diamonds for the same beautiful quality as traditional diamonds without the hefty price tag. These diamonds are created within a lab yet offer the same shine and sparkle that traditional diamonds have. More environmentally and ethically aligned, lab-grown diamonds are perfect for couples who want to have peace of mind when purchasing jewelry.
Ask Questions
If you're purchasing an engagement ring online without seeing it in person, try asking lots of questions about the piece so there won't be any surprises once it arrives at your doorstep. Ask about metal quality (for example white gold vs yellow gold), carat size (1 carat is equal to 200 milligrams) and cut (ideally, you should choose a cut that matches her style). Additionally, ask if there are any imperfections in the diamond such as cracks or chips — these could affect its quality and value over time.
A master jeweler from Auckland's Diamonds On Richmond and other reputable stores can provide expert advice about the best engagement cuts and bands based on your needs and preferences. You can request to talk to the jeweler via chat, email, or phone. Some online jewelry stores can also accommodate video conferencing for a virtual face-to-face talk. So, don't hesitate to reach out.
The most reputable jewelry stores also have helpful blogs to read in your free time to broaden your knowledge about important considerations when buying an engagement ring to save you money. Moreover, jewelry websites also have dedicated online tools, such as ring size charts and diamond ring-buying guide tutorial videos.
Educate Yourself on Cuts, Clarity, and Color grades.
It's important to become familiar with cuts, diamond clarity, and color grades. For example, if you're unfamiliar with round brilliant cut diamonds, that's okay. A round brilliant cut is the most popular cut in diamonds and will give you the most bang for your buck. It is also one of the easiest cuts to identify—just look for the sparkly shape that resembles a circle (hence its name). The round brilliant cut is ideal because it has excellent brilliance and fire—it refracts light beautifully throughout the entire stone. Some other popular cuts include:
-The princess-cut diamond is rectangular with plenty of sparkle. This cut is great if you want something with more "pizzazz."
-The emerald-cut diamond is similar to the princess, but it has a pointed top rather than a square one. This design gives it a unique look.
Lab-grown diamonds can feature the same cuts, grades and clarity but they were developed in a controlled environment that allows for more eco-friendly production. Lab-grown diamonds don't require the same refining and polishing process which often increases their cost.
Consider Your Partner's Priorities
If your partner prioritizes the planet and being green, buying a lab-grown diamond means you can rest assured that ethical considerations were taken into account when picking out the perfect ring. You want your partner to feel confident in the ring that they will be wearing for many years to come so source the ring carefully.
If your partner has an active lifestyle, choose an engagement ring that can withstand pressure, extreme temperature changes, and constant movements. Oval-shaped diamond rings have rounded edges, making them a practical choice for someone who has an active lifestyle. An engagement ring band made of tungsten is also suitable for someone who's always on the go. Tungsten has a higher hardness rating than platinum and gold, making it more resistant to scratches.
Get a Certificate of Authenticity
Like most jewelry, engagement rings are best bought in person. But if you're purchasing one online, there are a few things to keep in mind. For starters, ask the seller to provide a certificate of authenticity. This will let you know that the ring is truly made of the precious metal it's advertised as and that it hasn't been altered. It also ensures you're getting the ring you ordered. The last thing you want is a surprise ring showing up when you are preparing to pop the question.
A certificate of authenticity can be purchased from a trusted third party for about $100. If you can't find one for sale, make sure the seller offers a money-back guarantee. This way, if you don't receive an authentic ring or if the seller makes any alterations without permission, you'll be able to get your money back easily (and they'll have to pay for shipping to send it back).
Feel free to ask your jeweler questions before purchasing a ring online, just as you would if you were buying in person. You can ask how long the seller has been in business or what their return policy is like and whether they offer any kind of warranty on their products. Most reputable sellers should have no problem answering all your questions if they want to convince you to buy from them.
Ultimately, the best tip to keep in mind when shopping for an engagement ring online is to do your research first. Find out what kind of gemstone your fiancé would like, their ring size, and other details that can affect their ring size. Use a trusted and secure site that focuses on providing great customer service and high-quality products. If you have any problems with your order, contact the company right away so they can make sure it's handled properly.