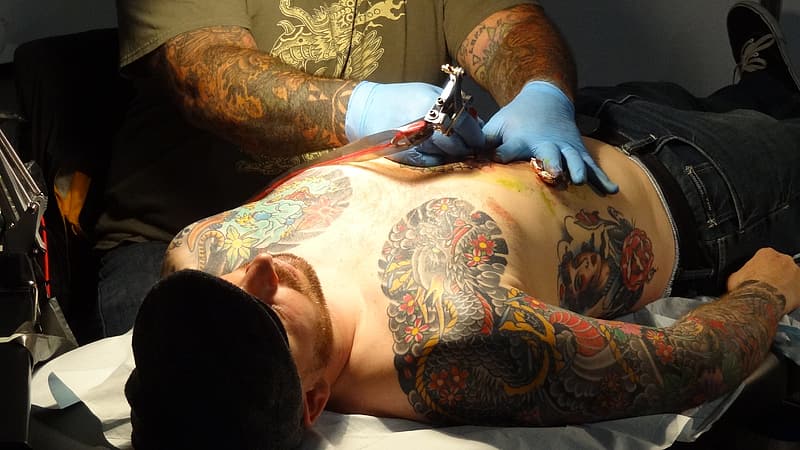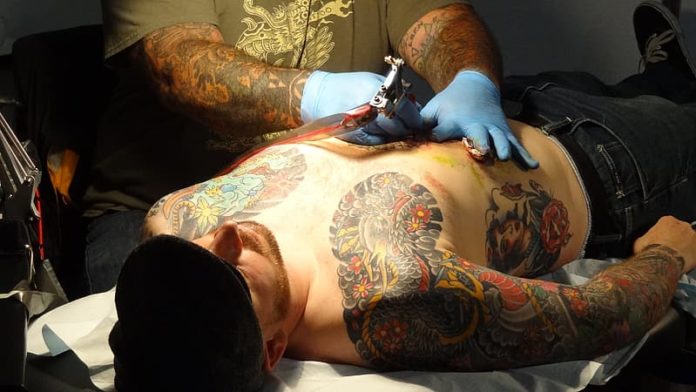 Tattoo Designs are very important for all while selecting a tattoo. A recent study done in the US revealed that 85% of people think men get more tattoos, whereas 59% of people who have tattoos are females. Getting tattoos are common now and females getting a tattoo are not considered as a faux pas. Tattoos are a way of expressing your thoughts and feelings in the form of body art.  Below is a compilation list of popular tattoo images and designs for girls.
More To come- the most popular place to get tattoos for girls is around the ankles and feet. The area is less noticeable and can be concealed easily. Make your feet look pretty by adding art to them.
Lotus design- Lotus is a popular design among girls and is aesthetically beautiful. The design has a lot of meaning, lotus symbolizes divine purity and beauty and the unfolding leaves represent the growing soul and spiritual awakening.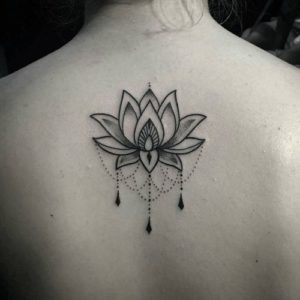 Bow and Arrow- This design is popular among both women and men. People also get inked only the arrow. The bow is a cupid symbol and also shooting stars.
Dream catcher– Dream catcher design has a cultural and historical meaning. This was originated by Indian American tribes; the women used this to prevent children from nightmares. This is a popular ladies tattoo design.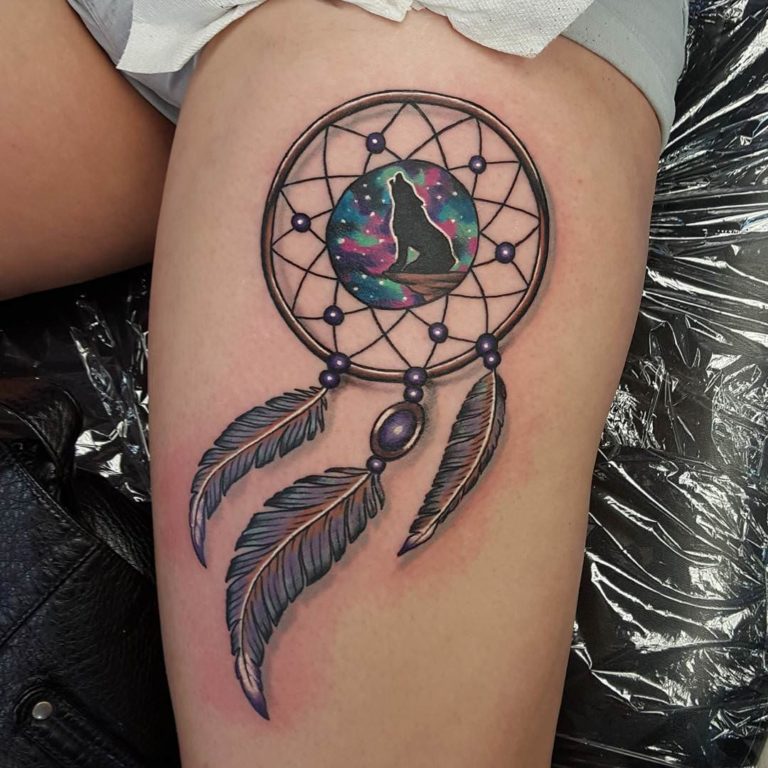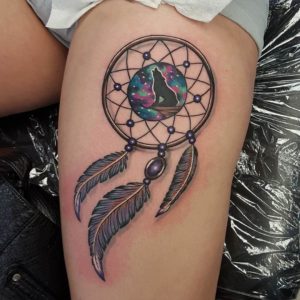 Queens of the club- Card symbols are popular tattoo designs. The most popular is Ace of spades but queens are no far behind. The queen symbolizes a positive and strong-willed person. When you get a tattoo between the fingers it needs to be redone after every few years because they fade easily with the continued rubbing.
Geometric- This has become the most trending design in the last few years. These are timeless, look great and are not expensive.
Lion- Lion is popular from long back and continues to be so. Lion symbolizes a person who is strong-willed, loyal and courageous.
Universal truth- you can get some quote or popular saying, something that you believe in. this is a common tattoo idea.
Love Birds on a branch– girls get this tattoo a lot. This tattoo symbolizes love for one another. You can get inked if you have recently got married or are truly in love with someone.
Finger Tattoos- historically finger tattoos were considered faux pas and were reserved for gang members and bikers. Now it is socially acceptable to get a finger tattoo.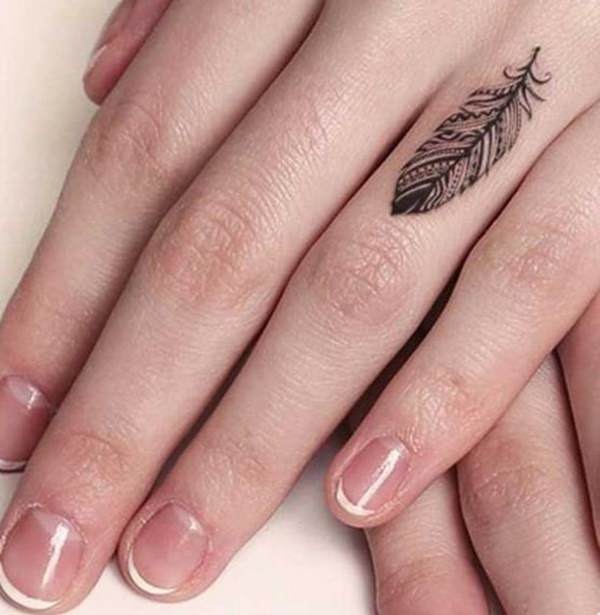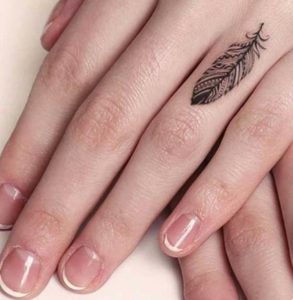 Half Sleeve- half sleeve is a more preferred tattoo design over full sleeves. Having half sleeve tattoo is easy to cover up undershirt when you go to the office or for any other purpose.
Dove-a dove symbolizes many different things. Dove means a symbol of peace, love and marking new beginnings. This is a timeless and simple design and can be inked anywhere on the body.
Crescent moon- Crescent moon is an elegant tattoo design. This design is a popular Tattoo for girls. This symbolizes Feminine power.
Types of Tattoo Styles:-
Selecting the right tattoo style and having knowledge about the same is important before you step into a tattoo studio. Here are some types of tattoo styles to give you a little insight.
Traditional Tattoo Style- Also known as old school style of tattoo, classic tattoo style, and western traditional tattoo style, features bright colors, bold lines, gorgeous lady heads, and iconic rose and anchor designs.
Watercolor Tattoo Style- This tattoo style is in vogue currently. This is in high demand by new generation tattoo enthusiasts. The new millennium always looks forward to modern types of tattoo styles.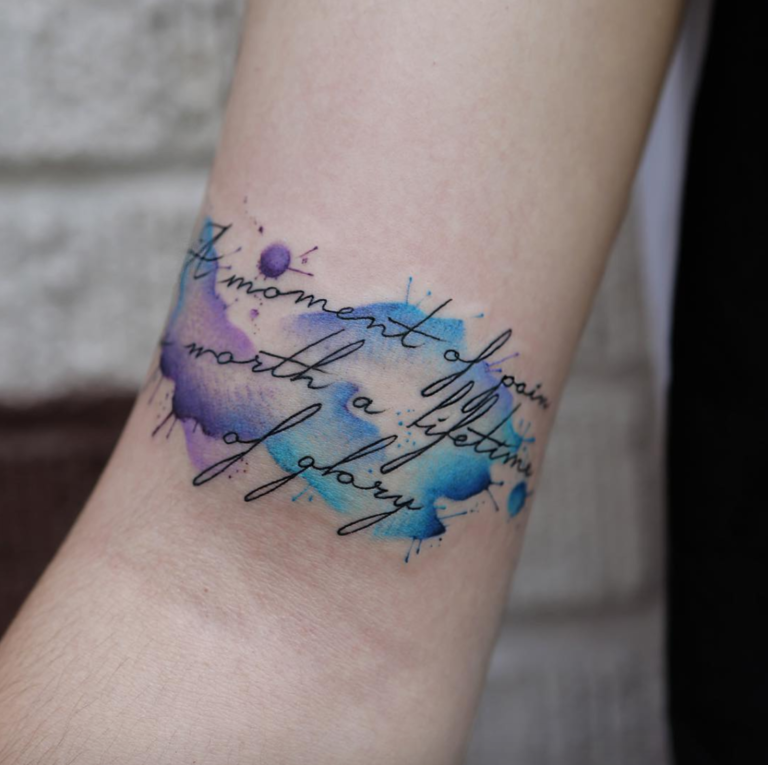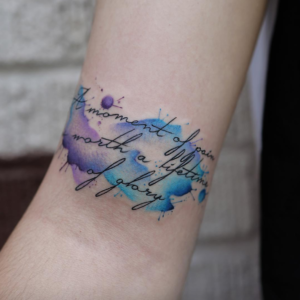 New School Tattoo Style- don't be deceived by the name, this tattoo style is not that new. This design first started in the late '80s but has gained popularity during recent times. This style features animated aesthetic, cartoony and wacky caricatures.
Japanese Tattoo Style– Aka Irezumi, traditional Japanese style originated in the Edo period. The style features mythological creatures like kirins, dragons and phoenixes, and tattooed heroes of the Suikoden. The tattoos tell a story about japans past and look powerful.
Illustrative Tattoo styles- There are so many art movements and techniques that inspired illustrative tattoo styles. From abstract expressionism to fine line calligraphy and engraving and etching, this style of tattoo is extremely versatile. Artists blend their own style and aesthetics to create something new.
Blackwork Tattoo style- Blackwork is a broad term and it basically includes any form of body art created using only black ink. A lot can be achieved using this striking and versatile color. You can see many kinds of tattoo designs including modern abstract and ancient geometry to illustrative pieces.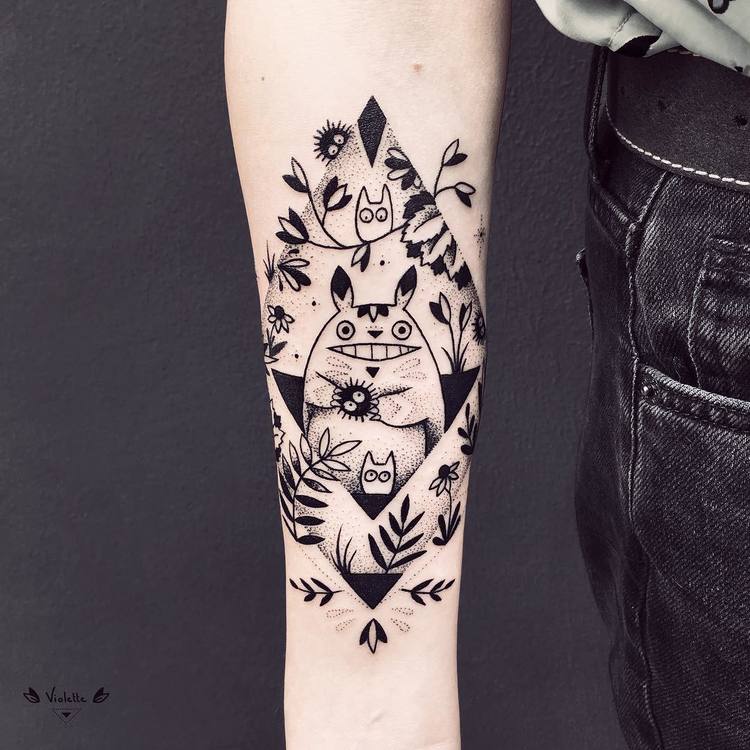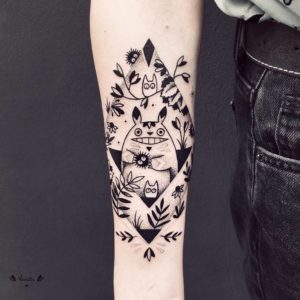 Neo Traditional Tattoo Style- this style is an evolution to traditional tattoo style. This style features line work, vibrant colors with an illustrative quality. This style is influenced by Art Deco aesthetics and Art Nouveau. Traditional style and Neo style have one major difference that neo uses a broader color palette and motifs. The Neo Tradition style has very decorative and lush details and uses floral and animal patterns.
Badass Female Tattoo Artists, You Should Follow On Instagram
If your heart flutters at the sight of dainty body art and you desire to get inked, then you may already be following some of these tattoo artists on social media. Finding the perfect tattoo design before getting inked. We have found some of the best female artists. You will find what you are looking for whether it is Geometric designs, minimalist floral pieces, these ladies are best in their business.
Hannah Pixie Snowdon- @hannahpixiesnow
She is known for clean lines and dot work. She is excellent at creating geometric pieces and beautiful floral designs.
Miryam Lumpini- @miryamlumpini
She is known for animal portraits in jewel-toned. Her art has a natural theme and is distinguishable with rich colors.
Sasha Masiuk- @sashatattooing
She is known for blackwork and dot work tattoo designs. Her work is described as clean and can craft anything be it flowers, mandalas, or geometric designs. She is also a model and also a Russian Tattoo studio owner.
Amanda Wachob- @amandawachob
Her designs are very colorful and bright like canvas art. Her work of art is very different from others. Her art is museum-worthy. She creates realistic floral tattoos and amazing abstract body art. She also does exhibitions at The met and other institutions.