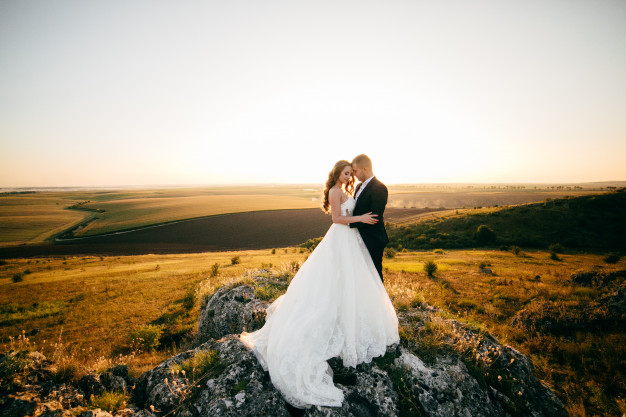 Congratulations, you're getting married! It's a big milestone in your life, and as the big day approaches, I'm certain you want to make every single thing more and more perfect. Well, I hope I can help!
When my partner and I were planning our wedding, there's one thing that we found much more difficult than we expected: designing our wedding invitations. We wanted our invites to be to a certain specification, and we weren't shy about telling vendors that. Lots of them would simply tell us that they didn't want to work with us, and some others would comply up until one small thing let their whole house of cards down. Today, I'm going to help you pick the vendor to make your wedding invites completely perfect.
You need to make sure that you look for a convenient vendor. This is definitely a clinical, efficient way of thinking, but it's true. It just isn't worth driving for hours to get your invites sorted when all the other stores you're going to are far closer to home. Instead, try to pick a vendor who you'll easily be able to contact and do business with.
You also need to ensure you pick a vendor who isn't difficult, making the entire process of designing the invites far more complex than it needs to be. Instead, you need to look for a vendor who's happy to step in and gently coax you when needs are, but who's also happy to take a step back when they can see that you know what you want.
Also, be sure to look for a vendor who offers superb customer service. Say there's a slight problem with your wedding invites. If you're too scared to call the vendor and explain that you want them redone, or you want a specific detailed change, then that vendor isn't the right one for you. Instead, you want to make sure you can see someone who'll be happy to change things for you, and allow you to make the choices you want without being hindered by any kind of bureaucracy.
To put it simply, for your photo wedding invitations, you need to be using Mixbook. Mixbook is a superb online company who designs your ideal wedding invitations with no hassle and will allow you to make the choices you want to make when you want to make them.
The best features of Mixbook are their convenience and their ease of use. Their website is so easy to use that you could design your wedding invites over breakfast with your spouse-to-be, all without breaking between sips of coffee. This is also a much more convenient way of designing your wedding invites. I can't tell you how much I'd rather have made all the invitation decisions over breakfast than how I had to make them: in a cramped back office, with a designer confusing me with an endless barrage of different fonts. They also have a superb customer service team. In the unlikely event that there are any problems with your order, you can get in contact with one of their team members who'll be happy to help however they can. This is far better than being stuck talking to a chatbot, who can barely understand what you're saying, let alone help with your problem.
To sum up, it's safe to say that going with professionals like Mixbook is the best way to order your photo wedding invitations in the modern world. So, what are you waiting for? Make sure you head to their site and check out what they've got to offer.