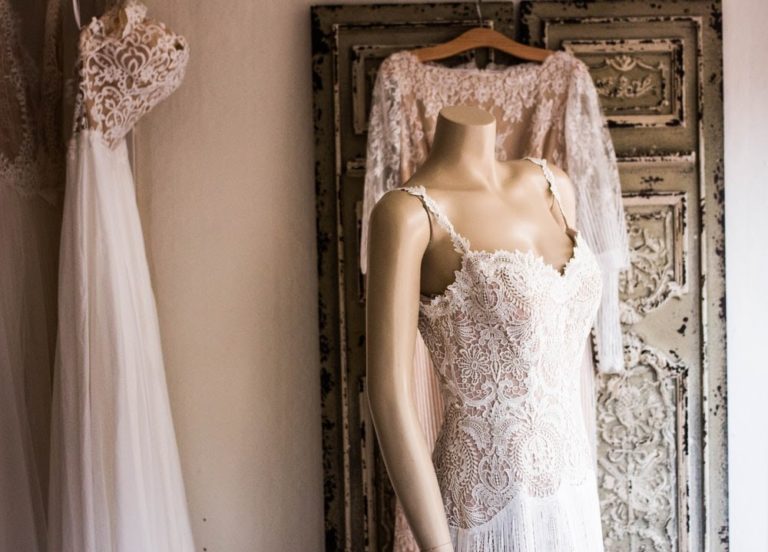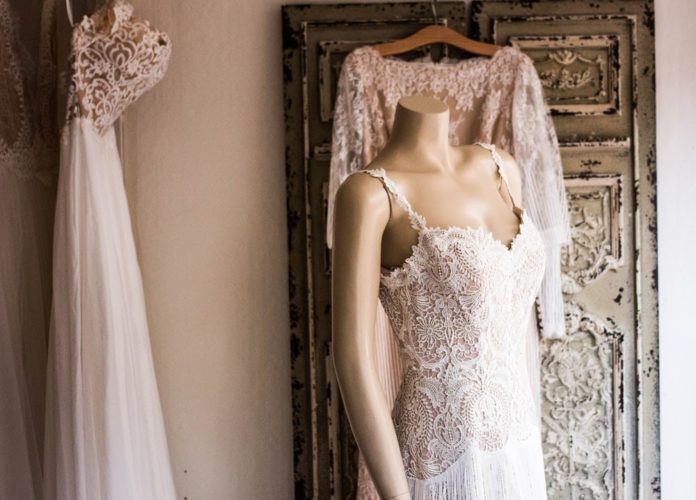 You've found the perfect wedding dress and are awaiting your big day. That search led you to stores all over your city as well as online wedding dress style guides. You've invested yourself, and your wedding dreams, in your chosen wedding gown. Now that you've come this far, it's time to follow through and take the next steps required to protect the wedding dress of your dreams: Learn how to safely store your wedding dress and prevent problems such as stains or stretching from ruining your gown to protect your big day. The little girl inside you who has dreamed of this day for years will appreciate the adult she's become who knows just what to do.
Six Must-Follow Tips To Safeguard Your Wedding Dress Before The Big Day
Remove Protective Plastic
If you are planning on storing your dress for more than a few days, get it out of the plastic protection that it comes in once you get home. Fabrics should breathe, and plastic prevents that from happening. Extended storage in plastic increases the chances of gas emission and chemical breakdown within. Plain white cotton sheets or a non-plastic garment bag provide a safe way to store your dress.
Hanging Vs. Folding
While it may be tempting to have your wedding dress hanging in your closet in its resplendent glory, reality tells a different tale, Wedding dresses are often quite substantial. Unless you've chosen light-weight silk or satin with just a few layers of cloth, your wedding dress may stretch and become misshapen when hung for a protracted time. Is your dress made with multiple layers of fabric, or is it laden with heavy beads? If so, do yourself and your dress a favor and store it flat.
Fold your dress, wrap it in cotton to protect it from the elements, and place it in a box. The best locations include the space under the bed or on a shelf inside a little-used closet. Make sure that your pets can't get to your dress and keep it away from sources of heat and light. Damage prevention is vital in the time between receiving your dress and the day of your wedding.
Climate Control Tips
Avoid storing your wedding gown in attics or basements as these spaces tend to be either too damp or musky. Instead, locate a spot within your home where the humidity and temperature fluctuate minimally. Also, sunlight may help you look your best, but can damage your dress over an extended period. A spare room or bedroom is often the best spot for dress storage.
No Peeking
The temptation to periodically pull your wedding gown from storage is powerful and understandable but should be resisted. The only reason it should come out from hiding is for necessary alterations. Every time you handle your dress, you run the risk of transferring oil from your skin. Deodorants and makeup are big offenders when it comes to staining what should be a pristine gown on your wedding day—shower before modeling your dress for family or friends.
Remove Wrinkles
In the week before your wedding, take your dress out of storage and hang it using a hanger padded with silk. Allow time for the creases and wrinkles to disappear. A few days should do the trick. If stubborn wrinkles linger, move the dress to the bathroom, close the door, and run a hot shower. Make sure that the dress is far enough from the falling water, so it doesn't get wet.
If the wrinkles persist, it's time to turn the problem over to a professional dry cleaner or seamstress. They have special tools available. If you are already out of town, then request help from the hotel. They will either steam your dress for you or provide you with a steamer for your personal use.
Clean Your Wedding Gown After The Wedding
Once the wedding is over, and you're ready for your honeymoon, ask one last favor of your Maid-of-Honor to take care of the wedding dress preservation. Ask her to drop your wedding dress off at a preselected dry cleaner for later pickup. Acting immediately means stains won't have time to set, and professional cleaning protects without damage. 
Once your dress is returned, place it in an acid-free, conservation=grade container or box. Fabric will stretch over time if it's hung on a hanger, so folding is your best option. To help preserve the life of your dress, put it into a closet or underneath a bed as mentioned earlier in the article.