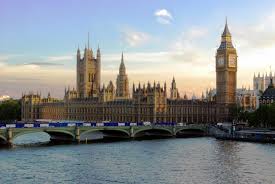 The United Kingdom is pretty diverse and is made of Scotland, England, Wales, and Northern Ireland is a fantastic combination of culture, history, and many fascinating places to explore. You will find unique communities, myths, legends, traditions, and ancient Celtic languages—many sandy beaches, punishing mountain climbs, rugged rock formations, all waiting to be discovered. There is just so much to do and so many places to visit, including London, one of the most famous places in the UK. There is no wrong time to visit the country. Almost every season is just perfect. The summers are not erratic, and the winters aren't that extreme. Find a beautiful Air BNB in the area you will be visiting and book online in advance.
Are you planning a trip to the UK this year? Here is a list of Things You Need to do during a trip to the UK.
Stroll along with the London South Bank- Even if you stay for a month in London, you will still not get tired of this beautiful place. There is just so much to visit parks, historic landmarks, galleries, museums, world-class restaurants, and traditional local pubs. If you are visiting only for a short time, then you should definitely visit South Bank and stroll to get soaked in city sights. Starting from the London Eye to get the views of the house of Parliament and the Big Ben, and then head to the east. You will pass the national theatre, and the Southbank center and numerous street food stalls and pop up bars. Take a quick look at the Tate Modern gallery.
Pick one side in a centuries-old rivalry-Cambridge and Oxford universities are the oldest universities in England, Scotland, and Wales. These have a rivalry that goes back a long way. Nowadays the competition is only friendly. Both the universities have beautiful buildings, iconic publishing houses, world-famous university alumni, brilliant museums, respected libraries, and have rivers running inside the campus, where you can see students, visitors, and locals floating around on punts. Visit Stratford upon Avon.
Get house envy in the Cotswolds- everywhere you move, your eyes could be a postcard. There are abundant fields, rolling all around are the hills, picturesque houses in the towns, build with honey-colored Cotswold stone. Feast at Daylesford on farm-fresh food. You can see the annual Cooper's Hill cheese rolling in the spring, where a bunch of adults go down the steep hill to get their hands on wheels of double Gloucester cheese.
Admire London from up above- There is just so much to do and see in London. Climb the Parliament hill to watch the sunset along with the impressive views of the skyline. Visit famous landmarks like Buckingham Palace, the Tower of London, BT Tower. Don't forget to catch a glimpse of the river Thames. Go for dinner at one of the best rooftop bars in the city.
Have tea at Betty's- Hotel The Ritz in central London- is the best place to have afternoon tea. Devon or Cornwall, you decide.
Take a tour to the UK's National Parks-The The countryside of the united kingdom is mighty and very diverse from ancient woodland and rolling green hills to idyllic lakes, rugged moors, and mountain peaks. UK calls it a tour of the UK's 15 National Parks.
Go for a Sunday Roast-UK has some great food. You will find some classic British favorites and a lot of international cuisines. You will see a lot of similar food chains in the entire UK, but one thing you should make sure to do is Sunday Roast. It's identical to thanksgiving dinner but rather on a small scale. Sunday roast is served with some other meat than turkey. This I one of the most popular things to do. This will give you an opportunity to enjoy the local culture in a British pub. Fish and chips are also a good foodie meal to try. It becomes even more delicious when eaten by the sea.
Go shopping- the UK is a great place to shop from. All the villages and towns are packed with beautiful country stores and boutiques. Cities are the perfect fashion and style hub. You can find some typical fashion brand stores like Zara and H&M and some original UK brands like Miss Selfridge and TopShop. You will find some of the biggest sores in Manchester and London. Also, make sure to visit some of the best departmental stores, like Harvey Nicholas, John Lewis. If you are visiting London, don't forget to check out Liberty and Harrods, the world-famous stores.
Watch rainbow at Portree-UK is known for being a little gloomy and grey, thanks to rainfall, but you will never get to know in the coastal town of Portree, located on the Scottish Isle of Skye. This was earlier a fishing village and now the capital of the island. The whole area is painted in pretty pastel shades. The place is home to welcoming villages, and dramatic coastline spread to the miles, unusual rock formations, and enchanting sky.
Party on the weekend at Notting Hill Carnival- an annual celebration at Notting hill by the Caribbean community celebrating their culture and traditions, is one of the biggest street party in Europe. This happens every august bank holiday weekend on the roads of west London. The entire area is transformed into one huge pulsating jam-packed party. This Carnival runs for two days and features fantastic live music, a colorful parade, thumping sound systems, steel bands, soca floats, and a never-ending tray of delicious Caribbean food.
Things you should know about the United Kingdom
How do I get around?
If you are staying for a longer duration, then you should get an Oyster Card; it is cheaper, and you just have to swipe, and you can get on any bus and the Tube. If you don't have the card, you will have to pay every time you hop on a bus and buy the tickets and also carry the change. Prepare to walk a lot in London. It's a very big Public transport/walking city, take advantage of getting some exercise. Hiring a car is also another option, and you will be able to travel to different places easily, but make sure you know the traffic rules of the place.
People love talking about the weather
You can strike a conversation with a local about the weather, like relentless rain or beautiful sunshine. People will be more than happy to complain about the weather conditions they are experiencing at that moment.
Accents are incredibly diverse
All across the country, you will come across different regional accents like Geordie, Scouse, and Cockney dialects. If you stay for a little longer, you will come across diverse accents. Two towns that are only 10 miles apart will have different accents.
This is a standard rule in the UK. If you are using the London underground, then this is essential information. Always stand on the right side of the escalator and never on the left side. If you want to stand in peace or take the journey at ease, then always make sure to stand on the right side because people who will be in a hurry during the rush hour will rush past on the left side.