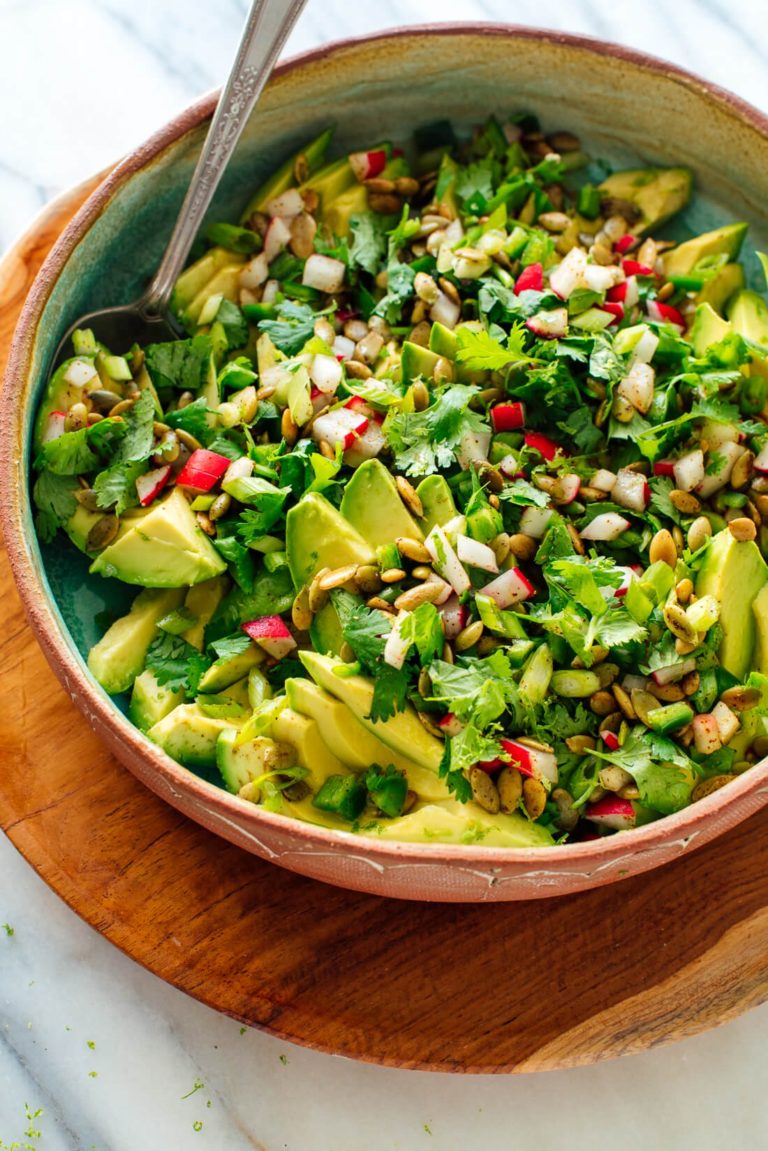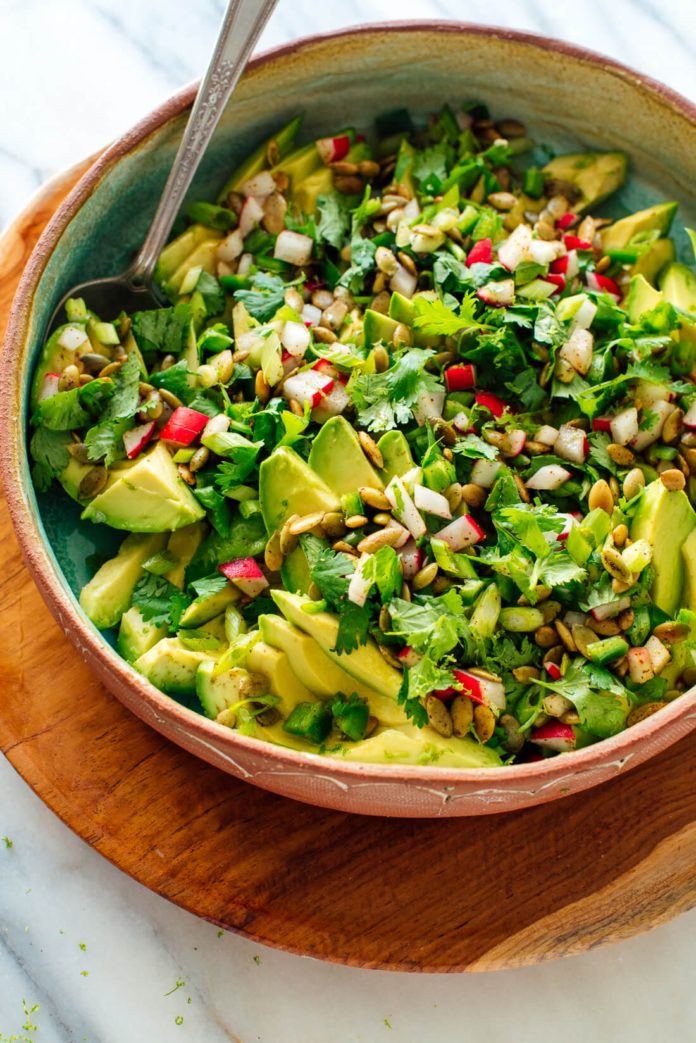 Avocados are rich in antioxidants that have amazing benefits to one's health.  They are high in nutritional value that improve the health of hair, skin, and all over body. Avocado contains 26% of DV of Vitamin K, 10% DV of Vitamin E, 17% DV of Vitamin C, 20% DV of Folate, 14% DV of Potassium, 14% DV of Vitamin B5, and 13% DV of Vitamin B6. These are vegetarian avocados recipes that one can make in breakfast, lunch, and dinner dessert.
So here are the three amazing and super vegetarian healthy Avocados Recipes that you can try at your home.
1.Crispy Caprese Avocado Toast Recipe
This is a crispy and tasty avocado toast recipe that you love to make every morning for breakfast. Turning avocados into toast is what the best part of this recipe and will become your favorite dish. The way you use fruit, will entirely change the use of fruits you have ever tried. You don't only have to just mash the avocado and add lemon juice and salt to it. We have shown a completely new avocado toast recipe that is totally to next level with crispy caprese twist.
INGREDIENTS REQUIRED
One Peeled and Seeds Removed Avocado
Half Lemon Juice
Salt To Taste
Pinch of Coarsed Grounded Black Pepper
Two Slices of Sour Dough Toast
Half Cup Of Cherry Tomatoes, Halved
One Cup Of Mozzarella Cheese Balls
Pinch of Flaky Sea salt
Two Sliced of Basil Leaves
For Drizzling Balsamic Glaze
How To Make Crispy Caprese Avocado Toast Recipe
Take a large big bowl, mash the avocado nicely with fork and add lemon juice and season with grounded pepper and salt.
Spread the mashed and prepared avocado mixture on the toast and add halved cherry tomatoes and mozzarella cheese balls as a toppings.
Now, sprinkle the top with flaky sea salt, garnish it with sliced basil leaves, and drizzle balsamic glaze on top.
2.Avocado & Tomato Salad Recipe
INGREDIENTS REQUIRED:
One-Fourth Cup Of Extra Virgin Olive Oil
Squize the Juice of One Lemon
One-Fourt Teaspoon of Cumin
Salt
Pinch of Coarsely Grounded Black Pepper
Three Cubed Avocadoes
One pt. Halved Cherry Tomatoes
One Half Moon Sliced Small Cucumber
One-Third Cup of Corn
One Minced Leaves of Jalepeno
Two Tablespoon of Chopped Cilantro Leaves
How To Make Avocado & Tomato Salad Recipe
Take a normal size bowl, whisk extra virgin olive oil, one lemon juice, and cumin. Now add the seasoning with salt and grounded black pepper.
Now take a large bowl for serving, combine diced avocados, halved tomatoes, half moon sliced cucumber, corns, chopped jalapeño leaves, and cilantro leaves. Gently toss the salad with prepare dressing and serve it.
3.Keto Avocado Pops Recipe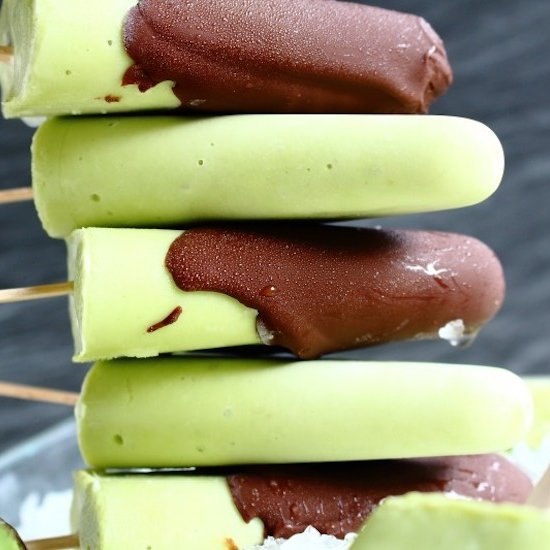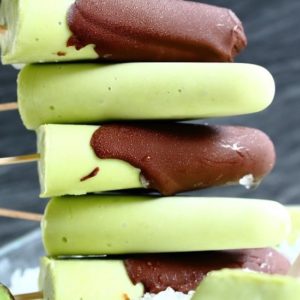 If you follow Keto diet then this keto avocado pops are best to include in your diet plan. However, if you aren't keto diet follower you can still want try these Keto Avocado Pops.
INGREDIENTS REQUIRED
Three Riped and Peeled Avocados
One-Third Cup of Lemon Juice
Three Tablespoon of Swerve or any sugar alt.
Three-Fourth Cup Of Coconut Milk
One Full Tablespoon Of Coconut Oil
One Cup of Keto Chocolate
How To Make Keto Avocado Pops Recipe
Combine all the ingredients coconut milk, avocados, lemon juice, and Swerve in the food processor and blend everything very well. Pour the smoothie into popsicle molds.
Freeze them until they become firm, for up to 6 hours or overnight.
Take a medium size bowl, add chocolate chips and coconut oil in it. Microwave them until they get melted, then let it cool on room temperature. Now Dunk the frozen pops in the chocolate and serve it.
We hope these avocados recipe can add taste to your breakfast, lunch, and dinner dessert with the touch of nutritional value. Try these three avocados recipe at home and share with your friends and family members too.
Checkout our post on How To Get Rid Of Bad Eating Habits
If you are looking for more Avocados Recipes To Try At Home, then checkoutdish.com