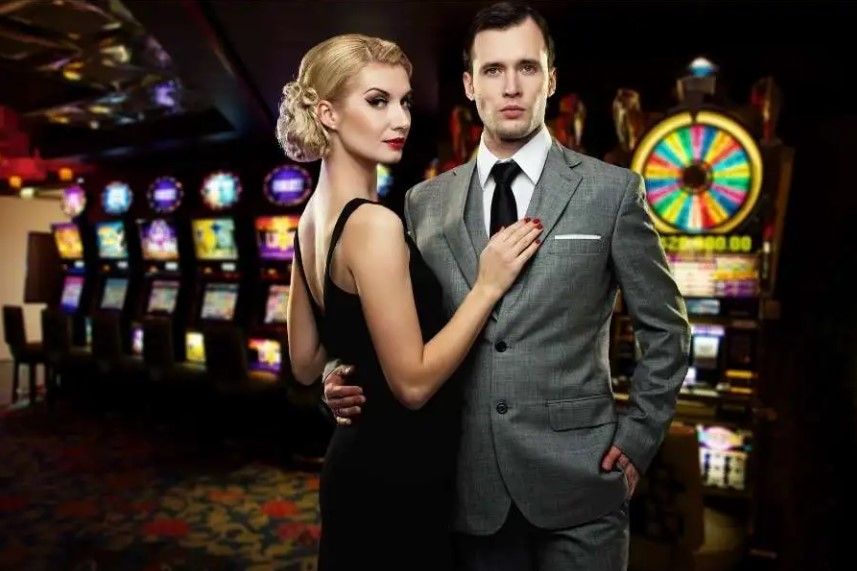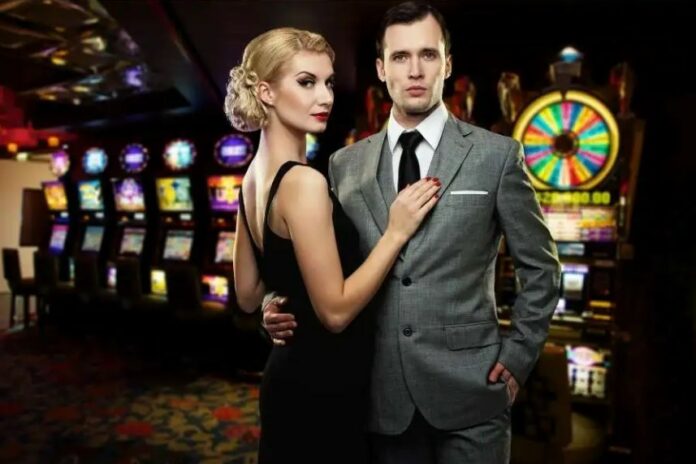 When it comes to dress codes in casinos, there is a wide range of acceptable attire that can vary depending on factors such as the casino's location, theme, and the type of customers it attracts. Different casinos around the world have their own expectations for dress codes, which can range from casual to formal.
Let's explore the various dress codes you may come across, including casual, business casual, semi-formal, formal, and black tie. We'll also briefly touch upon the growingly popular option of online casino sites, which can be turned to when you do not feel like going out.
The Laid-Back Approach: Casual Dress Code
The casual dress code is all about comfort and personal expression. This is typically found in local casinos, where the atmosphere is more relaxed and the clientele might not be as fancy. However, if you do not feel like wearing something fancy or going out at all, the advent of online gambling has also created a space where casual dress codes reign supreme. You can relax on your couch in your favourite jeans and T-shirt while trying your luck at one of the top 10 real money gambling sites. The beauty of online gambling is that you can enjoy the thrill of the game without worrying about any dress code at all. For this reason, this industry is becoming increasingly popular each day.
But if we go back to the actual casino site, the word 'casual', however, shouldn't be confused with 'anything goes' when you're in a physical casino. While the dress code allows for jeans, T-shirts, and sneakers, guests are still expected to present themselves respectfully. This means no offensive slogans or images on clothing, no overly revealing garments, and nothing that's obviously dirty or damaged.
Mixing Comfort and Class: Business Casual Dress Code
Business casual is a dress code that's often found in casinos situated in business districts or those catering to a professional clientele. This dress code is all about looking smart but without the stiffness or formality of a suit and tie.
For men, this could involve a collared shirt, chinos or dress trousers, and leather shoes. Women could consider wearing a blouse or smart top, tailored pants or a skirt, and closed-toe shoes. The key here is to strike a balance between relaxed and professional.
Elegance Without Overdoing It: Semi-Formal Dress Code
As the most common dress code in casinos around the world, semi-formal is the middle ground between casual and formal. In such casinos, you're expected to dress up a bit, but there's still room for personal style and comfort. Men might wear a dress shirt, trousers, a blazer or sports coat, and dress shoes.
Women have a range of options, including a cocktail dress, a tailored pantsuit, or a stylish blouse and skirt. The semi-formal dress code is about showing a bit of sophistication and making an effort to look good, without going all out.
Dressing to Impress: Formal Dress Code
The formal dress code is less common but is still found in certain prestigious casinos, especially during special events or high-stakes games. When dressing formally, men should consider wearing a dark suit, dress shirt, tie, and dress shoes.
Women, on the other hand, can opt for an elegant gown or a sophisticated cocktail dress, paired with heels and refined accessories. This dress code calls for a more refined and polished look, showing a high level of respect for the occasion and setting.
The Pinnacle of Sophistication: Black Tie Dress Code
Black tie is the ultimate in casino dress codes and is usually reserved for very exclusive events. For men, this involves a black tuxedo, a white dress shirt, a black bow tie, and black dress shoes. Women should consider wearing a floor-length evening gown or an upmarket cocktail dress, paired with elegant accessories and high heels. The black-tie dress code is all about elegance, sophistication, and a touch of luxury.
Navigating the Casino Dress Code Maze: Choosing the Right Dress Code
It's crucial to understand the specific dress code of the casino you're planning to visit. Many casinos provide information about their dress codes on their websites, or you can contact them directly for guidance. Remember that dress codes can vary within a single casino, with different expectations for the gaming floor, restaurants, and lounges. Also, consider the time of day and the type of event you're attending, as dress codes can change depending on these factors.
It's also wise to consider the weather and cultural norms of the casino's location. If you're visiting a casino in a tropical destination, for instance, a lighter outfit might be more suitable, even for formal occasions. Similarly, some cultures might have stricter or more relaxed expectations when it comes to dressing up. Above all, remember that the dress code is there to enhance everyone's experience, so dressing appropriately shows respect not just for the establishment, but also for your fellow patrons. It's all part of the casino experience, so enjoy the opportunity to dress up and immerse yourself in the glitz and glamour.
Concluding Thoughts
Understanding casino dress codes can enhance your overall gaming experience, helping you blend in and feel more comfortable in the casino environment. From casual to black tie, each dress code sets the tone and atmosphere for a unique gambling experience. Before visiting a casino, take the time to research its specific dress code expectations and select your outfit accordingly.
Remember that while dressing up for a night out at the casino can be fun, the increasing popularity of online casinos and iGaming means you can also enjoy the thrill of casino games from the comfort of your own home. With online casinos, you can experience all the excitement without worrying about what to wear.