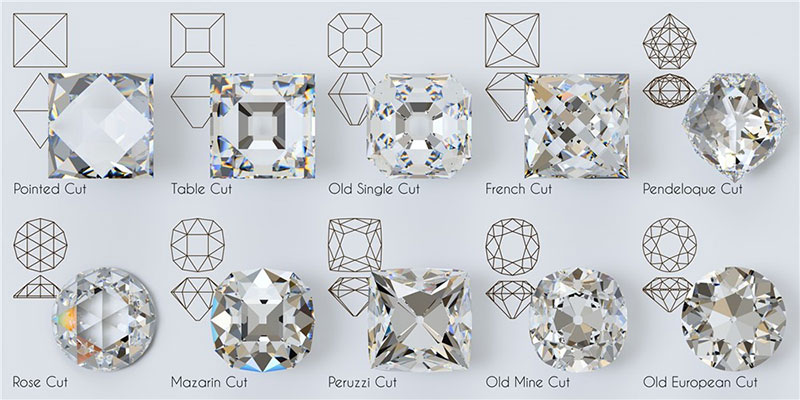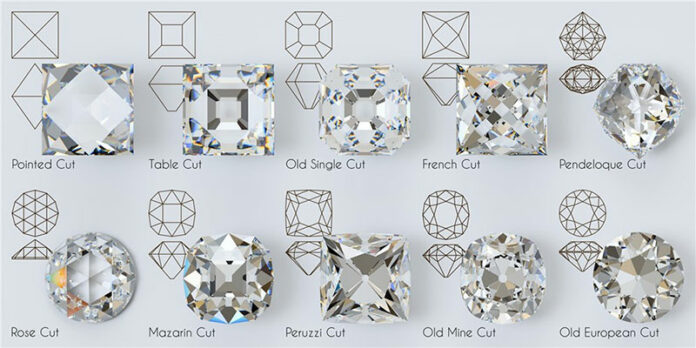 VVS-1 Diamonds are rare gems and a beautiful sight to behold. They are immaculately clean since the tiny inclusions can't be seen by the naked eye. Not to mention, the high level of brilliance makes them the perfect choice for an engagement ring. These gems provide a sweet spot between affordability and availability.
Rare Carat VVS-1 Diamonds clarity information
 The inclusions in VVS-1 diamonds are almost invisible, especially when much attention is paid to color and cut quality. Thanks to Rare Carat diamond education, buyers get lots of information on how to choose the perfect stone that aligns with their budget. In the world of fine jewelry, Very Very Slightly Included diamonds are at the highest level within the VVS category.
VVS-1 diamonds can have feather, needle, or pinpoint inclusions. The feather inclusions are like a tiny cracks visible at an angle. Some are microscopic and don't affect the appearance of the stone.
Pinpoint inclusions can be black or white spots that can only be seen under 40x magnification, while needle inclusions resemble feathers but are a bit thin.
What to look for when buying VVS-1 diamonds
 For a diamond to be considered VVS-1, it must meet high standards of clarity. Before investing, one should look for certification. According to the Rare Carat diamond education blog, all their gems are certified by GIA. This provides some assurance that the diamond is highly evaluated.
The color, cut, and shape matter. To maximize the optical size of VVS-1 diamonds, the cuts should create a stunning visual effect. Those who want a gem that complements their style should pay attention to the color. Lastly, the appearance should match the setting where the diamond will be placed.
Reasons VVS-1 diamonds are the top choice for quality and value
They are rare VVS-1 diamonds of high quality, so owning these gems shows you had access to a rare stone. It's also seen as a status symbol.
Durability
Any inclusions in a precious stone act as a point of weakness. Since VVS-1 diamonds have very few inclusions, they are less susceptible to breaking and chipping.
VVS-1 diamonds have high resale value
Those who buy VVS-1 diamonds can enjoy a high resale value at a later date.
 They are aesthetically pleasing. VVS-1 diamonds are pleasing to the eye. Because of the high clarity, they have a pure appearance. With Rare Carat diamond education, buyers can choose the carat, color, cut, and clarity of VVS-1 diamonds. These are the factors that affect the quality of gems.
How VVS-1 diamonds compare to other grades
The GIA grading system accounts for the color, size, and inclusions in a diamond. When you compare VVS-1 with VVS-2 and IF (Internally Flawless) diamonds, the former is of a higher grade on the clarity scale. It's worth mentioning that VVS-2 diamonds can have more inclusions.
Why buy VSS-1 diamonds at Rare Carat
Expert advice
When searching for VSS-1 diamonds, one can easily get overwhelmed by the available options. To be on the safe side, buyers must look for the tiny details. One thing that makes Rare Carat unique is that they combine human experts and AI tools to help buyers get the best deal. The expert gemologists guide the shoppers throughout the process.
But that's not all. Rare Carat will give their opinion on every diamond to ensure their customers get value for money.
Competitive Pricing
Rare Carat is a reputable company that prices its diamonds for savvy shoppers. They have a price comparison database. To ensure every buyer gets the jewelry that suits their needs, shoppers should enter the budget requirements. Next, they give specifications on the 4cs.
To make things easy, shoppers can click on VSS-1 diamonds that interest them. And there are detailed pictures of each diamond, consumers get what they want.
For the visual shopper, Rare Carat offers 360-degree viewing technology that magnifies the gem from all angles. This feature is bound to impress. For shoppers on a tight budget, the company provides an opportunity to own a flawless rare gem without breaking the bank.
Exceptional customer service
When customers get stuck in the process, their gemologists are available to answer any questions. The experts educate the buyers on what each category means. After the shopping experience, most buyers leave a positive review – this is why they have high ratings on Trust Pilot and Google My Business.
Looking for quality gems for that special occasion Rare Carat offers stunning VVS-1 diamonds with top-tier color and ideal cut quality to meet your requirements. Happy shopping!