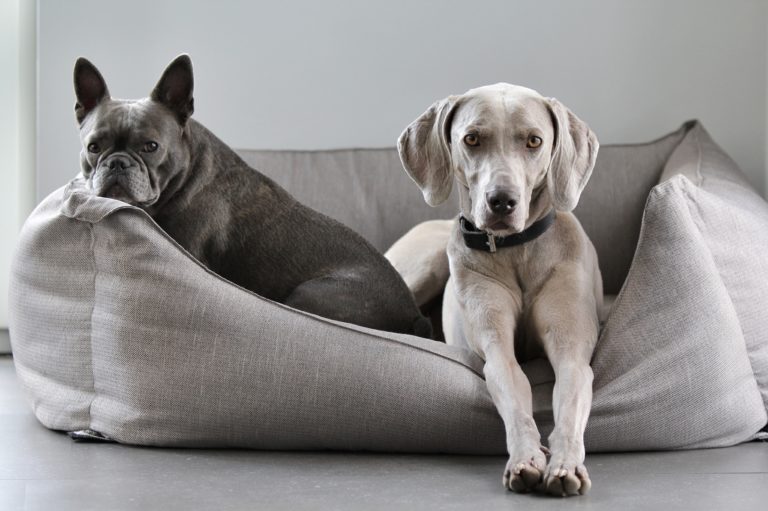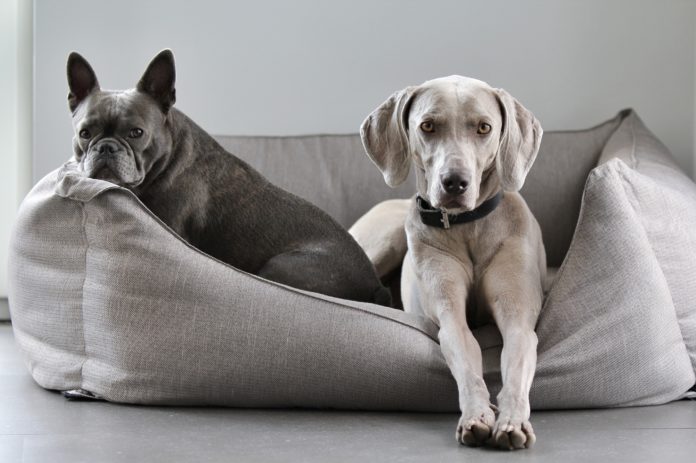 Excellent durability and versatility have made washable pet sofa bed the owners' first choice when choosing a perfect sofa cum bed for their pet.
If your dog frequently gets into adventurous things or loves to be cuddled by you, then have a look at these soft and comfortable pet bed options. Although many preferences are available in the market, selecting the perfect pet sofa bed for a dog depends on some important factors like the size of your dog, material used for fabricating the pet bed, sleeping style, washability of the dog bed, and support and cushioning.
Still confused about choosing the right pet bed for your dog, don't worry; we will help you out.
Why should you buy a washable pet sofa bed?
There are a lot of benefits of owning a dog bed that you might not be aware of
Since your pet is a crucial part of your family, it deserves the same comfort level as the other members; a washable pet sofa bed can provide your dog a comfy and safe place other than your lap where it can relax or even take long naps.
Unlike the floor, pet beds will keep your dog warm and cozy, support arthritic joints and prevent calluses; unlike human beds or couches, a dog bed is something that your pup can have all to itself.
These dog beds are so versatile that they can also be taken along when you're traveling so that your pet feels at home and can have a sound sleep.
A washable pet sofa bed is also very easy to clean, with most of them being machine-washable. These may be the ideal dog beds for you if you are a parent to a naughty dog that loves to spill things up.
Read More- Best Dog Water Fountain Brands In The Market
Things to keep in mind while buying a dog bed
Selecting the right size
Dog beds come in many different shapes and sizes, so the right way to choose the best size for your pet is to know the weight and length of your pup.
Help your pet stand on a weighing scale or make him sit on it and get his weight. If the weight is around 18 kilograms or less, then a small dog bed would be the ideal one for you.
A medium-sized dog bed will be perfect for a dog weighing between 19 to 27 kilograms, while a large one will be sufficient for pups that weigh around 28 and 54 kilograms.
Additionally, use a measuring tape to measure your pup from its nose to its tail; doing so will ensure that the bed is not too small for your pup.
Pen these details down, so you don't forget them when it's time to shop.
Location
Deciding the ideal place for the dog bed beforehand is very important in selecting the best bed for your Pup. Look around your house and decide wisely where you will place the pet bed. Is it the living room or your bedroom?
It is always advised to place the pet bed somewhere; it will always be close to the owner as pets feel a sense of security and safety around their parents.
No matter where you place the dog bed, it should fit well in the available space so that it doesn't look out of the place in the room.
Take your time to decide the perfect location for your dog bed.
Prioritize durability
Many dogs have a destructive habit of chewing anything and everything that comes their way, including their beds.
If your pup has the same habit, try to choose the most durable pet bed for him. A dog bed filled with form or other cushioning maybe not be ideal for your pet since he will chew through it.
An easy-to-clean dog bed made with PVC pipe or aluminum and covered with strong canvas fabric would be the perfect pick for your pup.
Knowing your pup's needs
Like humans, dogs too have certain needs and preferences, and taking them into account while selecting dog beds is very important if you want your pup to enjoy a sound sleep every day and night.
Washable dog beds are ideal for pups as they all love to stretch themselves while sleeping.
Maintenance
Out of all the dog beds available in the market, the best ones are easy to clean and maintain. Nobody wants to spend their free time cleaning tidying up their dog bed, so here is a list of dog beds that will keep your pup's place clean and fresh.
Choose a bed that has a washable mattress that can be washed at regular intervals or one that has a removable cover that you can remove and wash anytime you want to.
Read More- Best Dog Cooling Vest To Beat Summer Heat
How much should you spend on a pet sofa bed?
Like for many other products available in the market, the final cost will be high if you opt for more fancy and trendier pet beds. The quality also affects the price, but that does not mean that all high-quality pet beds are expensive and cheap ones are of low quality.
It depends mainly on the brand you choose and your personal preferences. At the same time, some of the beds will have very high prices only because of their trendy-looking appearance, and you cannot rely on their durability. In contrast, some low-priced pet sofa beds may have a basic appearance but have excellent durability.
The choice of the bed depends mainly on your personal preference and your dog's needs, but if you ask the experts spending an average amount of around 100-200 dollars is sufficient to give your pet a comfortable treat.
8 Best Washable pet sofa bed
Demo dog bed
This is one of the fluffiest dog beds you'll ever find. It will keep your pup warm and cozy as they relax all day in an area cushioned with self-warming cotton.
The bed has a perfect donut shape for your pet to curl up and rest its head on the raised side. The bed is so comfortable that your pup will feel very lazy to get out of it once you start using it. It is made with an animal-safe material to give you and your loved one a smooth and comfortable experience.
You can wash this bed very easily in the washing machine. The price of the bed is also very also affordable.
Gingham Luxurious Dog bed
A sofa-like bed with four sides of security walls that will provide great support. Its luxurious cotton surface provides an ample amount of space for your pup to stretch completely. This is one ideal for large dogs.
It has a very pleasant texture and is one of the best beds for dogs. This gingham luxurious dog bed comes with a removable and washable cotton cover that can be cleaned effortlessly.
And the best part is this sofa bed for dogs is waterproof and bite resistant, so you don't have to worry about your pup's chewing habits.
Snoozer overstuffed microsuede pet sofa
Snoozer makes the best dog beds in the world. This one from snoozer is available in many different colors and looks great.
It will provide a comfy and warm resting space for the pup. It comes with bolsters that are removable that extra space and comfort.
The bed is ideal for both large as well as small pets; the only issue with this sofa bed is that its cover attracts a lot of dog hair, but since its washable, that does not create much of a problem
the price of this one is a little higher than other beds for dogs and is around $200-$205.
Serta orthopedic Couch dog bed
This one is a great choice if you have an older dog that requires extra support, as it is made with orthopedic foam. Its machine washable cover is made with faux leather that can be cleaned even with a washcloth. It has three sides of bolsters that allow your dog to sleep in different positions.
The Serta orthopedic couch dog bed is available in three sizes, ideal for small, medium, and large dogs.
These beds for dogs range from $45 to $95.
Ocean blue luxurious dog beds
Ocean blue luxurious dog bed suits all seasons, from summer to winter. It has an ultra-soft, luxurious finish to give your pup a feeling of sleeping in clouds.
It offers splendid support to the pet's body and is ideal for stiff joints. The bed is easy to clean and is made with a durable velvet material that lasts long if properly taken care of.
Perfect for small pups, it has a bite-resistant surface as well.
The price of this one is currently unavailable; you can check it on amazon.
Keet fluffy deluxe pet bed
With an appearance that resembles a miniature human leather sofa, this bed has excellent foam cushioning all around and a wooden frame. It is best for you if you are into vintage furniture.
The mattress of this bed has a removable cover made with Minky fabric that is machine washable, while the rest of the couch is only spotted cleaning one.
Available in three sizes, its price is around $77 to $100.
Imperial dog couch bed from akutata
Best for small petite dog breeds, this one will comfort your little one like a warm hug. It is made of polyester and has overstuffed bolsters, that create a nice welcoming place to relax for your pooch.
As an easy-to-maintain pet bed, this one is 100% machine washable and dryer friendly.
Has multiple color options and sizes to choose from, and the price is around $50.
GREY CUddler by Chivalrous
This washable sofa bed will make your cleaning process effortless, as it comes with a removable velvet cover.
It has a strong structure stitched with reinforced threads that is ideal for large, heavy dogs.
It has a very beautiful and appealing appearance whose edges serve as good pillows.
The bed is waterproof and bite resistant, so you don't have to worry about spilled dog food and nasty bites.
Price is around $65-$70
Read More- Top Benefits of Pet Supplements
For dogs that love to relax and lounge all day, a pet sofa bed is like a dream come true. It's also a dream for owners who are parents to naughty and adventurous dogs who have a habit of creating mess here and there. We hope this article leads you to a pet bed that your dog falls in love with.
until then, happy shopping!