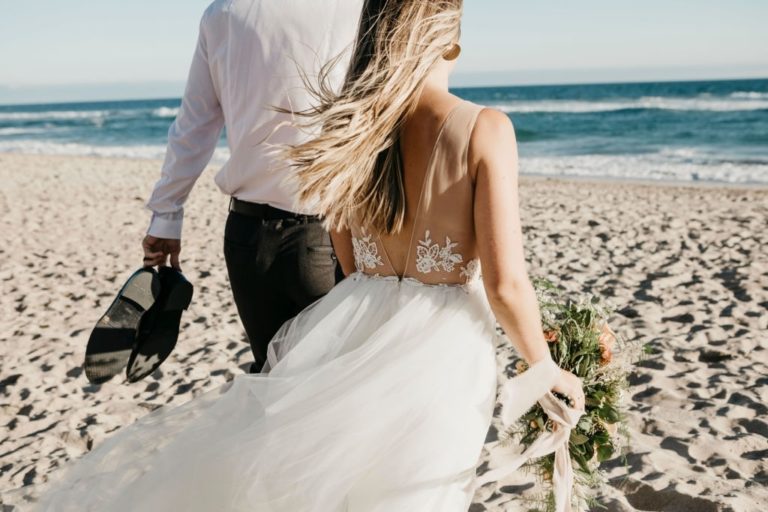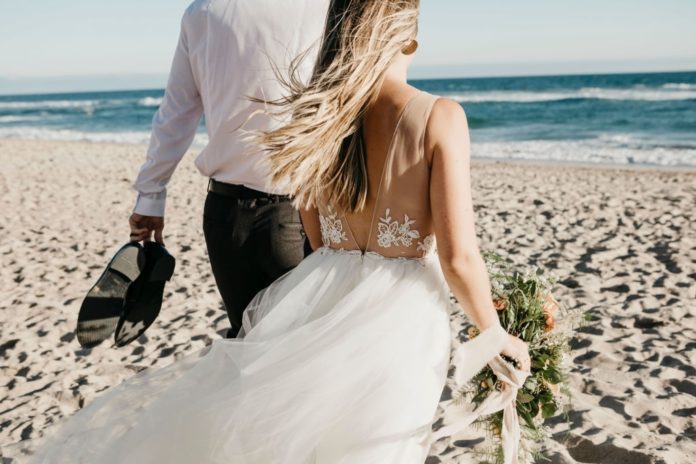 You may have heard of couples getting married secretly or eloping without telling their known ones. We usually think that weddings are the only way people get married; however, eloping is popular among people to get married legally.
This trend has become common, especially among the younger ones and giving surprises to their loved ones. Even couples choose destinations and romantic places to get elope marriages. In this way, weddings for couples become celebrations as well as it is very cheap. 
What Is The Difference Between Elope And Wedding
In technical terms, Elope means to "run away," which is a bit of a nuanced definition for a wedding. Wedding or Elope marriages are different in a far way.
Weddings are done in everyone's presence, especially parents, family members, friends, and close ones. However, Elope marriages are done without telling anyone, especially escaping from parents to get married to your love. 
A wedding is a traditional and authentic way of marriage in which couples get married in the presence of everyone whom they know.
Elope marriage also means that the couple decided to forgo the formal or traditional wedding style. They choose to elope from the wedding ceremony to get married to the person they love. 
These days, eloping marriage does not mean that people run away, but couples who like to elope inform their families and friends. They don't want to get married in the mass. They want their wedding ceremony without guests, family members, or friends, only their partners.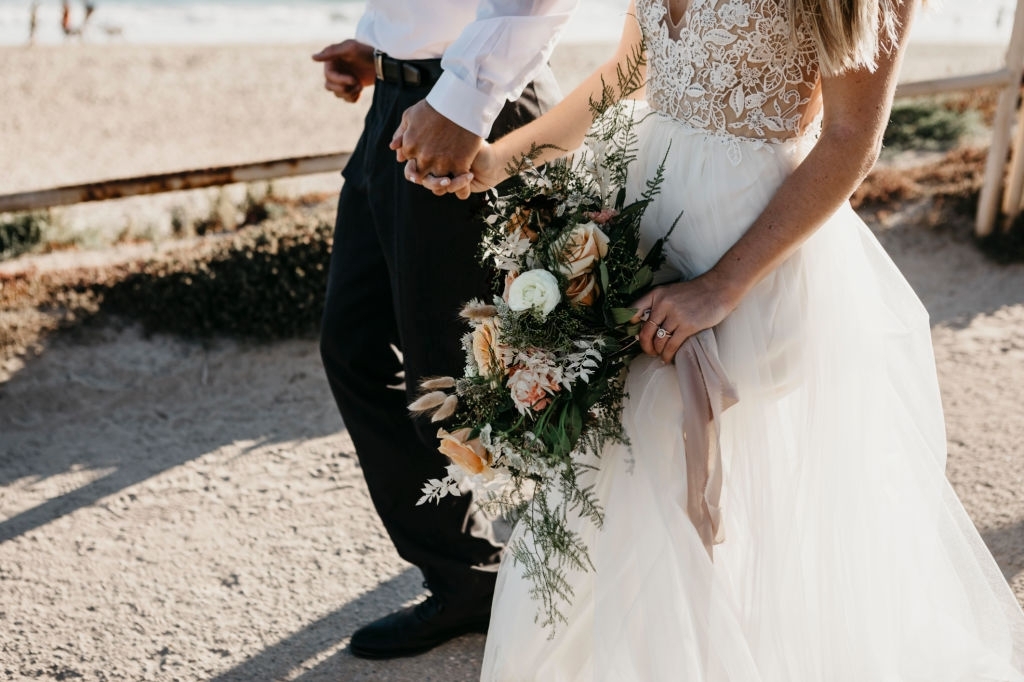 Reasons To Elope Marriage
As this taboo is increasing and couples are eloping to get married, there might be some reasons behind this. One of a couple of the major reasons is that their parents or family members agree that the couples get together. 
Traditional Wedding means couples are getting married when the parents and family members agree; if they don't, the couple chooses either not to marry or elope. 
Another reason for Elope's marriage is not having enough money to spend on the wedding ceremony. Usually, a wedding ceremony involves a huge budget in which you have to hire a wedding place. Make all the arrangements and organize a delicious feast for everyone so that they feel amazing in your wedding ceremony.
Thus, a traditional wedding is not more stressful for couples and involves lots of expenses in their marriage.
If couples find they do not have enough funds, they decide to elope so that they reduce financial pressure on their heads. However, some couples who have enough money still choose to elope because they want to save money and do not want to invite any people to their wedding ceremony. 
Sometimes, couples also decide to elope if the bride is pregnant and doesn't have enough time to plan for the wedding ceremony. 
Some Other Things Relating To Elope Marriage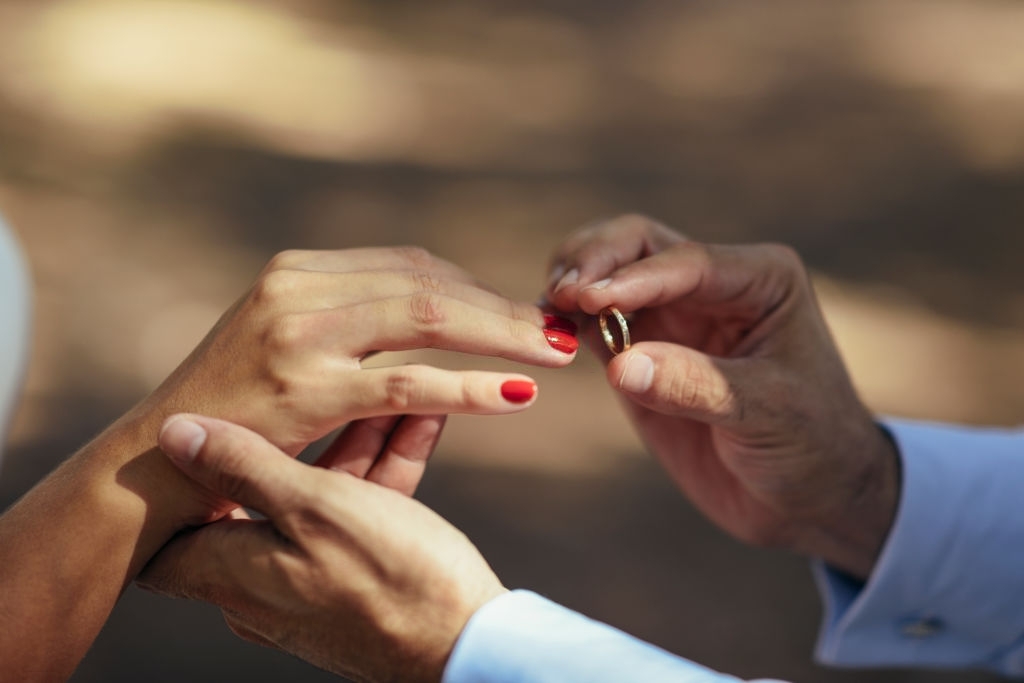 Elope Marriage Ceremony And Reception
It is always like that eloped couples don't have a wedding ceremony or reception. They do not want so many people at the wedding place. They want their wedding day to be quieter and intimate only with some of their close friends or a limited number of guests. 
In Elope marriage, couples conduct their ceremony the same way as a traditional wedding. They exchange rings and vows and wear complete wedding attire during the ceremony, sometimes even casuals. 
Elope couples also hire photographers to capture their moments and have little flower decorations while keeping it simple. 
Some couples also like to elope and have their marriage at popular destinations and then return home and give a wonderful reception of their marriage to their friends, family, and close ones. They also exchange vows in front of guests during the reception as they have already exchanged vows before in their private ceremony and have bound each other as legally married couples. 
Elope Wedding Etiquettes
Whether a couple decides to do a traditional wedding or elope marriage, this is their personal preference for getting married. But as being a family member or friend wedding etiquettes should always be followed and you have to send the wedding wishes and gifts.
As soon as you hear this good news, you should call them or wish them on social media if they are not in your town. You can visit your friend's place if they live in another place and give your blessings to them. This makes Elope married couples feel happy, and they are always privileged to hear your beautiful wishes.  
Making Decisions And Plans
Elope marriages are not without any legal obligations. Couples have to plan to do their ceremony by making plans for legal and seamless weddings. If the couples decide to get married in another location, they need to know all the licensing requirements for the marriage ceremony.
You also have to make an appointment, designated witness and wait time to conduct the wedding ceremony. Couples are required to have their birth certificate and official IDs of both. So in case you are deciding to have an elopement at the destination, then make sure to have legal documentation and check all the legal requirements of that place. 
Personal Approach
For a couple, eloping has their reasons for making this decision for marriage. Some elope decide to get married on the beachside for a more intimate wedding ceremony, and others may decide to have it in tropical areas, or some want to have it in the courthouse.
We never judge any couple based on the decision to get married. Much more important than the couple should follow their preferences and get married to a person they want. We should respect their decision and do our best to send wishes and blessings from our side.