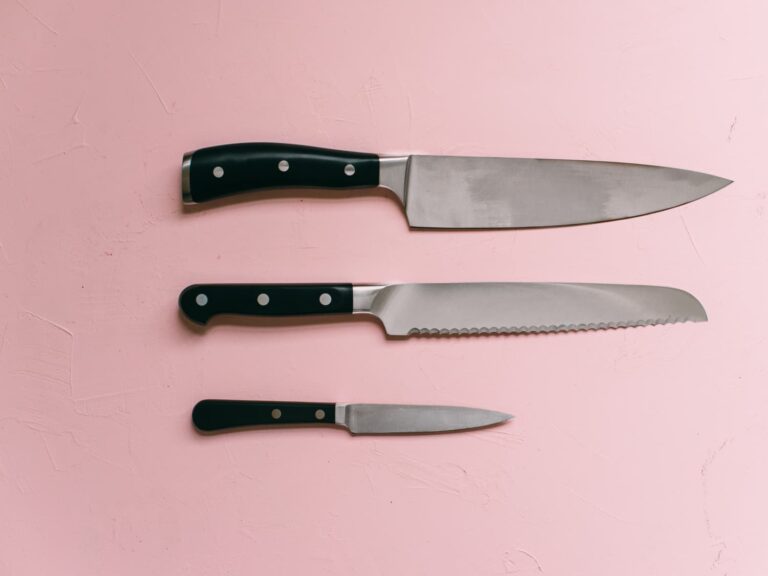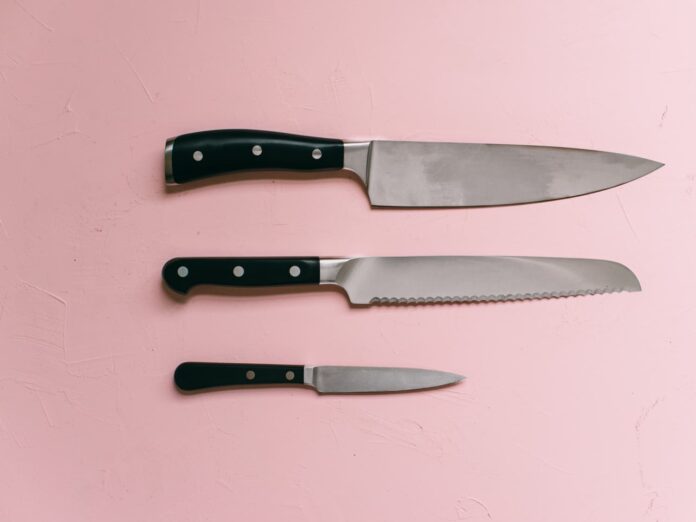 Knives are undoubtedly one of the essential kitchen tools for every chef. It's pretty much impossible to cook a full meal with one!
If you want to enhance your cooking skills and create delicious dishes that leave everybody wanting more, you'll need to invest in a great set of knives. With top-quality knives, you can chop, slice, and prepare your ingredients before cooking them.
Believe it or not, there are several different kinds of knives. Although you won't need every single one unless you're training to be a professional chef or you're a serious cook, there are a few types of knives that every cook should own.
So, how do you know which knives are the essentials that you should purchase? Well, we've got a list of three essential types of knives below. Note that you should also get a sharpening stone to keep your knives nice and sharp.
Chef's Knife
A classic chef's knife is arguably the most important knife that you'll need in your kitchen. It's usually between eight and ten inches in length and has a very sharp edge, enabling you to seamlessly slice through the toughest ingredients.
Chef's knives are highly versatile, and you can use them for the majority of your chopping and slicing. With a great chef's knife, you can cut meat, fish, and vegetables with ease. For this reason, we recommend that you invest in a top-of-the-range chef's knife and avoid purchasing a cheaply made one!
2. Paring Knife
A paring knife is a lot shorter than a traditional chef's knife. However, it's not a tool that you should underestimate!
Paring knives are essential for your kitchen, and they enable you to cut smaller items, like garlic cloves, small fruits, and vegetables. Note that you shouldn't use a paring knife to cut hard vegetables, as they're not as strong as many other types of knives that would be better suited for this task.
You won't need to spend a lot of money on a top-quality paring knife. Even the best paring knives are affordable and cost around $20.
3. Serrated Knife
Regardless of what meat-based or vegetarian dishes you're creating, you'll most likely use a serrated knife at one point or another during your cooking process. Serrated knives are usually associated with slicing bread. However, you can use them for much more than this.
You can also use a serrated knife for chopping a variety of fruits and vegetables or for slicing cakes and pastries. When using a serrated knife, you should use a sawing kind of motion to carefully slice through your ingredients.
As with paring knives, serrated knives aren't too expensive and should only set you back around $30 per knife. You'll need to keep your serrated knife nice and sharp, so be sure to use your sharpening stone every few weeks.