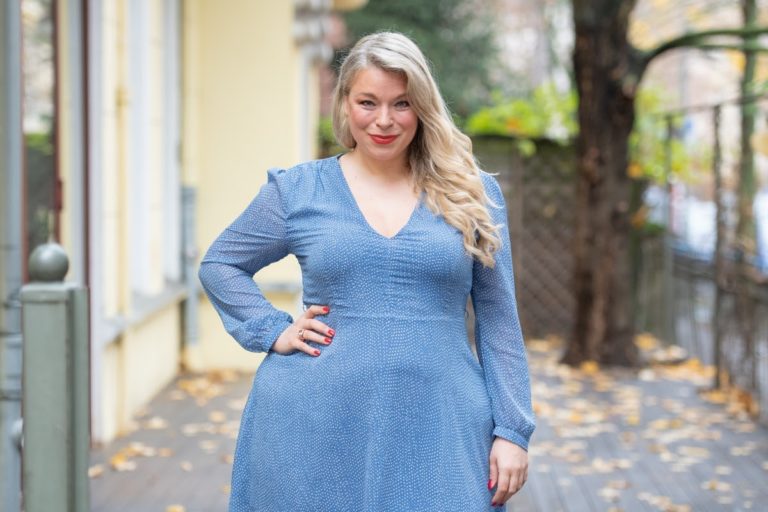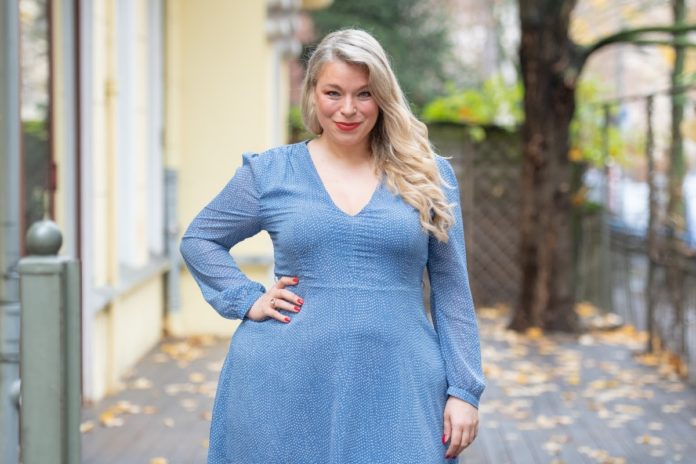 Girls with curves often struggle to find stunning fashion pieces. They face a shortage in the sizes on offer, a significant lack of design diversity, and personal troubles with self-confidence. If you are on the heavier side, you know that it is difficult to lead your way to fashion clothes for women. So what should you do to look fabulous despite all these problems?
Recognize Your Beauty
If you have extra meat on your bones, it doesn't mean that you have to wear shapeless robes. Plus-size beauties can also have hips, waists, breasts that can be accentuated. Don't hesitate to do this! However, you know your problem areas better than anybody else. It is easy to hide your tummy with wraps or empire-waisted dress while your outfit is tight-fitted at the bust. The cardigan can cover your upper arms but at the same time model your waist. This is your choice, to hide or to demonstrate. Don't look at the photos with skinny models; choose your own way to dress when browsing for women's plus-size clothing online.
Say No to Volume
Avoid anything that can add volume to your outfit. Furs and fringes, thick short chains around your neck, large decorative elements will make you look bigger. Oddly enough, but baggy clothes will also make you bigger. And shapeless. Remember if you opt for an oversized piece, baggy is not equal to sloppy. The rest of your outfit should be quite fitted and structured.
But adding some layers to your clothes may be a good idea. If you have some problems with a mid-section of your body and don't want to reveal it, layer a cardigan or a blazer over your dress.
Right Shapewear Underneath
Shapewear is a real must-have for any plus-size girl. This is a magic tool that can return all your self-confidence to you. It will flatten any uneven plump of your body. It will not make you smaller but it will shape your body adding extra contours to your silhouette.
Many best online shopping sites for women's clothing offer various models of shapewear, so you'll definitely find something to your taste. But try to avoid some typical mistakes when looking for shaping panties. First of all, mind your measurements. Your shapewear must be in your size. If you are not quite sure of your size, you'd better buy a piece one size larger. Women often buy smaller pieces believing that they will make them slimmer. But the effect is quite opposite. Extra compression creates undesirable bulges and rolls, and you'll feel extremely uncomfortable. Note that shapewear sizes don't always correlate to your underwear. Check out the sizing charts at the shops where you are going to make a purchase.
Know the area you want to correct. Often we shop a piece thinking it will help us with all the areas we're going to shape. But it is not always true. Thigh shapers may fail to improve your tummy, or briefs won't form your waist. Buy the shapewear models appropriate for achieving your goals.
Find Appropriate Place
There are thousands of brands, shops, and fashion magazines that offer you thousands of trendy dresses, coats, or trousers. But not all of them can offer you a proper outfit. Many offline stores don't sell plus-size clothes, or the choice is too poor if they do. Often you cannot see how a chosen piece will actually look on a curvy woman as the models on the photos are usually slim. Opt for specialized plus-size online and offline stores. Sometimes the prices will be higher there but it'll be worth it. Such stores are focused on the big women's demands; these outfits are created with respect to their needs. Explore the brands where you could find a fantastic range of plus-size clothing: Pink Clove, Ama Unique, Junarose, Lovedrobe, and many others. Find your favorite among them.
Best regards, AMA Unique team / amaunique.com