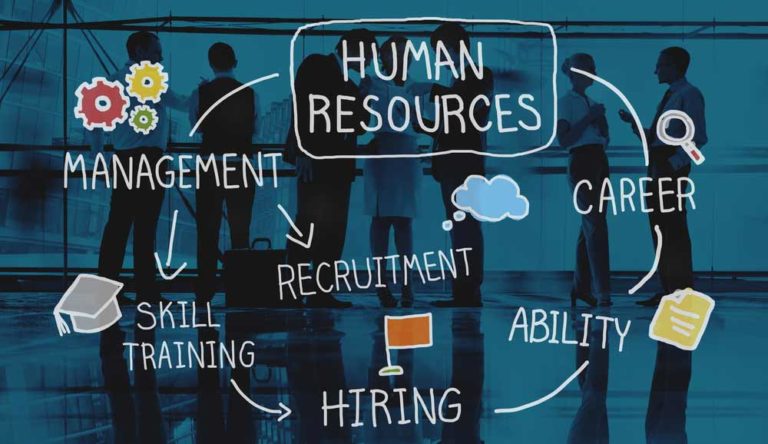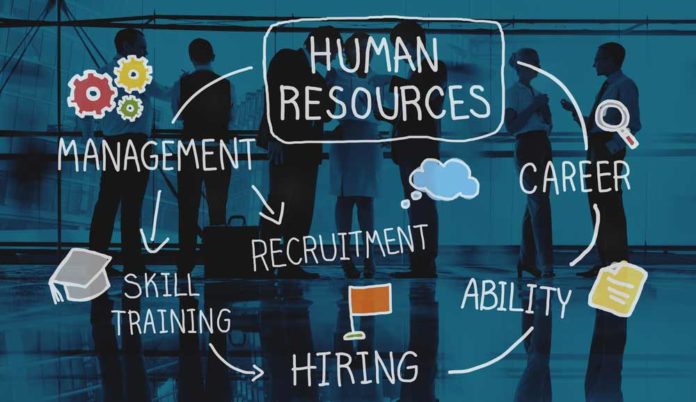 Most modern businesses and companies are now investing in Human resources (HR) software to manage their employees effectively. The HR software is highly beneficial in simplifying and optimizing human resource management. A company can manage its talent, increase productivity, and keep employees happy by using an updated HR software solution that suits its business operations. 
Using HR software solutions is profoundly beneficial to streamline the HR process of your company and free your HR team from the tasks of manually tracking candidates, checking CVs, and other tasks. If you are not familiar with the types and benefits of HR software, then here is an article with all you need to know about HR software. 
What is HR Software?
HR software is a business software that helps the business to manage employee information and tasks related to HR. It helps manage people, arrange information in order, and automatic manual tasks.
HR software is highly beneficial for business as it helps in saving labor time for HR staff and managers through automation. It also helps the HR processes in budget management, decision making, and better planning. 
HR software helps in varied manners as it helps determine how many employees would be required during a specific month based on historical data, which helps in managing the recruitment process accordingly. 
Types of Human Resource Software
Different types of HR software can help with a wide range of HR tasks. Some of the HR software solutions are comprehensive and can help in almost all HR management functions. Other HR software solutions are flexible and can help with HR administrative tasks such as managing databases that can help with attendance tracking and time tracking. Below mentioned are two common types of HR software.
On-Premises HR Software
It is an HR software that is installed on a single computer. This software operates within a small network in an organization. It can only be accessed and utilized from the computers on which it has been installed. Though it may be secure and lower in cost, it is quite difficult to update and is inconvenient for most businesses and organizations. 
Cloud-Based HR Software
At present, most HR software that is utilized in organizations is cloud-based. This software can be used on any device containing internet access by using the login details. In this way, this HR software render offers greater mobility and flexibility. It is highly convenient for the mobile workforce; however, it can also allow employees in any organization to access their personal information. They can also make changes accordingly if the self-service options are in place.
Key Features of HR software for an Organisation
The features of HR software differ from system to system, but mainly it includes-
Core HR 

Time and Attendance

Payroll

Employee Self Service

Performance Review

Applicant Tracking

Learning Management
Benefits of HR Software
Depending on the characteristics of a company, the benefits of HR software can vary remarkably. It helps in reducing the errors by eliminating the double data entry and introducing electronic records. It also reduces the use of paper, which helps in cost saving by reducing the use of paper, ink, paper clips, and related supplies. Below mentioned are some of the other major benefits of HR software.
Customization to Meet Your Requirements 
The structure and setup of every organization are different. In addition, every organization also differs in internal arrangements, company follicles, and how employees' salaries are defined. The best part about HR software is that they allow you to customize the leave rules, salary structure, shift rules, and income tax declaration rules to cater to your organization's needs and its functioning. The HR software reduces the workload on the HR team by ensuring that all requirements and needs adhere to at all times. 
Improves Efficiency of HR Team
One of the best benefits of utilizing HR specialist software is that once you complete the launch and implementation phase, it enhances the overall efficiency of your HR team. It automates the admin-intensive tasks like annual reviews and chasing the managers to complete the probation. It also delegates the tasks like certifying absence and approving holidays to managers and employees with the help of self-service functionality. 
Enhances Employee Experience
Another amazing benefit of HR software is that it helps in improving employee experience. Rapid advancement in technology of consumer means the expectations of employees increase regarding the digital devices and services rendered by the employers. 
At present, when people use their mobile to do shopping and book cabs, they expect the same for booking holidays or analyzing their benefits. No one wants to send a form to the HR department for holidays or check the benefits.
A well-designed and user-friendly HR software can help transform the perceptions of employees for the HR department from outdated functions to forward-thinking and strategically managed enablers of work. 
Helps in Saving Money
Implementing HR software can help in saving money remarkably. The implementation of software includes one-off setup fees, and in the case of cloud-based systems, you have to pay annual fees. However, in the long term, your organization will find the software's benefits and efficiencies and the time it saves. It will either help you reduce staffing costs or allow you to engage your HR team on other strategic projects. The software provides better data accuracy, which would reduce errors constantly. 
Contributes to Better Decision Making
One of the frustrations related to managing data of employees in disparate sources or inappropriate HR systems is its inability to automatically and frequently report on management metrics. An updated HR software will make it easy for you to analyze, find, and report people's data essential for each organization's function. It enables the HR department, scenario stakeholders, and managers to make smarter decisions and timely decisions. 
Tips for Buying HR Software
Buying HR software for your organization does not have to be a daunting task. Below mentioned are some of the factors to consider while buying HR software. 
Functionality
The first and the most important factor to consider when purchasing HR software is the features and functionality you would require for your organization. Before buying HR software, assess the needs of HR and payroll of your organization to determine the key functions required by the software to perform. 
Bring together the end-users and leader to discuss your current HR processes like open benefits enrollment and how the process could be improved or automated. This discussion with the users will help outline the true needs and requirements. 
Access
Before buying HR software, assess the pros and cons of installing HR software on your organization's computers. Or the advantages and disadvantages of cloud-based solutions for your business. One of the benefits of using cloud-based HR software is that it can be easily accessed by the users securely from anywhere as long as they have an internet connection. It will help reduce the burden on HR professionals by rendering access to the managers and employees. 
Flexibility
The next factor that you need to consider when purchasing HR software is how adaptable the HR solution you are planning to purchase? To determine this, you need to consider your organization's unique requirements and its future potential. 
You should also consider how often new updates and features are introduced to the software? Will you be allowed to make new suggestions for introducing new features? 
It would help if you also considered the scalability of the software. If your business shrinks or grows, will the software be able to meet the needs, or will you have to buy new software?
Budget
Budget is one of the most important factors you need to consider while buying HR software. Ask your senior management to allot the budget. Opt for buying the HR software with a modular system that renders you the facility to add or remove modules according to your needs and requirements. It will help ensure that you do not end up paying for unwanted functionality and features. 
Provider Relationship
When you buy HR software, you commit not only to technology but also to the software provider. So before buying HR software, do proper research about the company from which you are buying the software. 
You should research financial stability as it helps define whether the software will be helpful, updated, and supported in foreseeable sutures. In addition to this also assess their customer support services and after-sales services. 
HR software is highly beneficial to changing how an organization operates from inside and out. Ideally, it would help if you opted for buying HR software that meets your organization's needs and fits the company culture. In addition to this, also opt for buying the HR software that helps promote your company's visions.