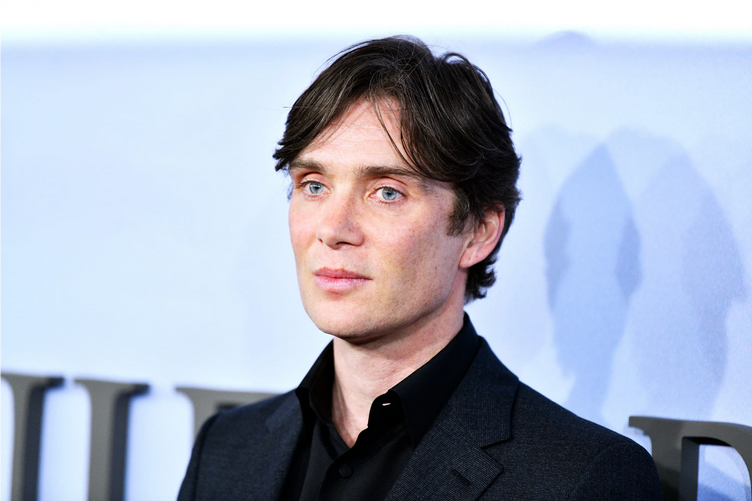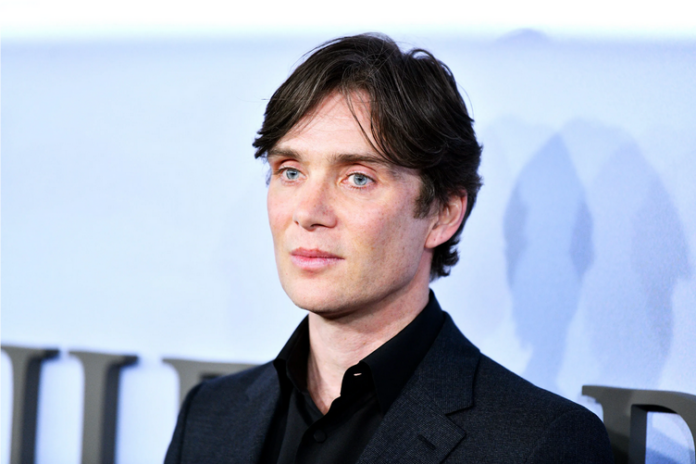 Many of us may have varying attitudes towards social networks and the other delights of the internet, but the majority recognize the concept of memes and emojis. However, actor Cillian Murphy is completely oblivious to the viral stories about him circulating online, has no understanding of emoji meanings, and seems utterly unaware of what TikTok even is. Despite all this, he appears entirely content.
Cillian never dreamt of becoming an actor as a child
Murphy was uncertain about his future profession, but one thing he knew for sure: he would not become a teacher. His mother was a French instructor, while his father taught mathematics and the Irish language. Some of his aunts and uncles were also involved in the educational system. Cillian was not a troublesome child and performed quite satisfactorily in school, yet his parents invariably awaited him with additional lessons after school. Consequently, he quickly became disillusioned with studying.
Instead, Cillian Muprhy passionately immersed himself in music. Playing the guitar and composing songs served as his refuge from tedious studies and the pressure he felt at school. Together with his younger brother, Paidi, they even formed a band. One music company offered them a contract for the release of five albums, but since Paidi was still a minor and attending school, the Murphys refused to sign. Now, Cillian is glad things turned out this way. The music business is brutal, and Murphy is confident that he and Paidi would have quickly burnt out.
He found the love of his life in the theater
As said Zoomboola.com, Cillian became enthralled with theater at the age of 16 or 17. At his parents' urging, he enrolled in law school after graduating from high school, but he quickly grew bored with his studies and was expelled. Around the same time, he was offered a role in the play "Disco Pigs" at a professional theater.
The play was only expected to run for four months, but it unexpectedly became a bona fide hit. The troupe first performed in Edinburgh, then moved to London, and subsequently embarked on a world tour.
Along with the theater company, artist Yvonne McGuinness also joined the tour. Later, Murphy would confess that this tour marked the most significant phase of his life. It was then that he met people who remain his closest friends to this day and fell in love with Yvonne. Cillian is confident that without his wife's support, he could not have achieved such heights in his acting career.
The young couple married in 2004. The following year, Murphy starred in the drama "The Wind That Shakes the Barley." He recalls this film with particular fondness, as it was shot in Ireland, allowing him to spend ample time with his family. Yvonne was pregnant, and they spent their time away from filming strolling through the hills of Cork. In 2005, the couple welcomed their first child, Malachy, followed by their second son, Aran, two years later.
He never longed for fame and feels self-conscious about his salary
Cillian has never understood the undue fascination with his persona. He generally refrains from discussing his private life, willing to talk about his craft, films, books, and anything else during interviews, but not himself or his family. He and his spouse seldom make public appearances, and their joint photographs can quite literally be counted on one's fingers. When not working, Murphy prefers to live an ordinary life, shopping, walking the dog, cooking with his wife, and spending time with his sons.
He is amicable enough with fans but abhors it when strangers attempt to photograph him. Cillian perceives this as a crude invasion of his personal space. Moreover, if the public were to know too much about the real Murphy, they would not be able to fully immerse themselves in his acting performance. After all, fundamentally, the audience should be primarily interested in his characters, not Cillian himself.
Furthermore, Murphy is uncomfortable with his substantial fees. He does not conceal the fact that he enjoys earning decent money for his work and considers himself truly fortunate. However, others who engage in more vital roles — doctors, nurses, teachers — cannot boast such earnings. To him, this seems unjust.
Murphy and His Family Chose to Flee from London
Cillian and Yvonne lived in London for over 14 years, where their children were born. But in 2015, the family decided to move back to Ireland. The actor admitted that the main reason was their sons. Murphy liked life in London and wasn't trying to flee far from the film business. He simply wanted his children to grow up Irish, and when he noticed a posh British accent in them, he realized it was time to return home. Moreover, Cillian's parents had reached an age where the help of their son and daughter-in-law would be welcome.
Their home in Ireland is not connected to the internet, and according to Murphy, the boys don't suffer from this at all. In his opinion, it's hard enough for modern children to grow up in a world that is constantly changing, and the internet doesn't aid this process. In their free time, the boys usually watch movies.
Interestingly, they do not like their father's acting work at all. Cillian is glad that his children don't experience any awe or reverence for his profession. After all, all the fuss around the cinematic world is such nonsense.
Cillian holds social media in similar disdain; he has never had an account on any of them. Murphy sees no purpose in them and prefers to avoid undue attention to his person. Plus, he thinks that talking about oneself too much is improper.
Cillian tries to be modest, though he doesn't always succeed. Recently, Robert Downey Jr. uploaded a video from an event. He was filming everyone present on his phone, and when he approached Cillian, the latter, without ceasing to smile, simply covered the camera with his palm.
During one interview, Murphy was asked if he had seen the famous "disappointed Cillian" meme. The actor happily confessed that he hadn't had such fortune and had no idea what a meme was. He previously revealed that he didn't know the meaning of the strange expression "OMG!" and never used emojis. Yet, Murphy doesn't seem downcast by his ignorance in the realm of internet hits and trends. In a way, one can only envy him.