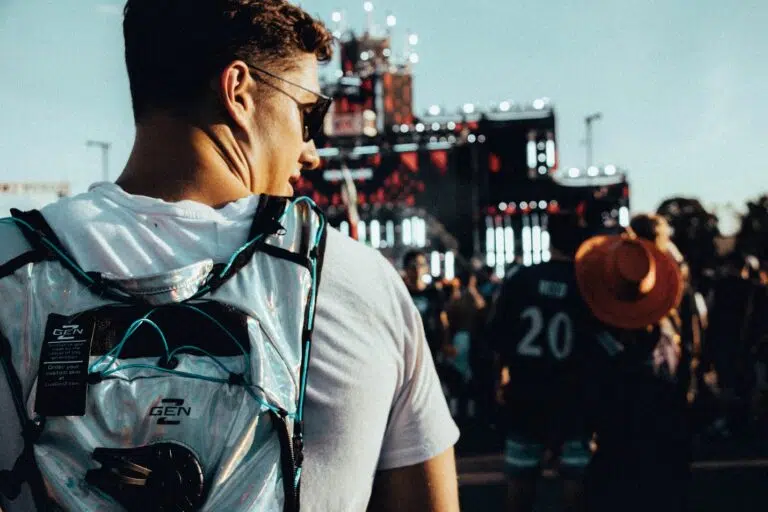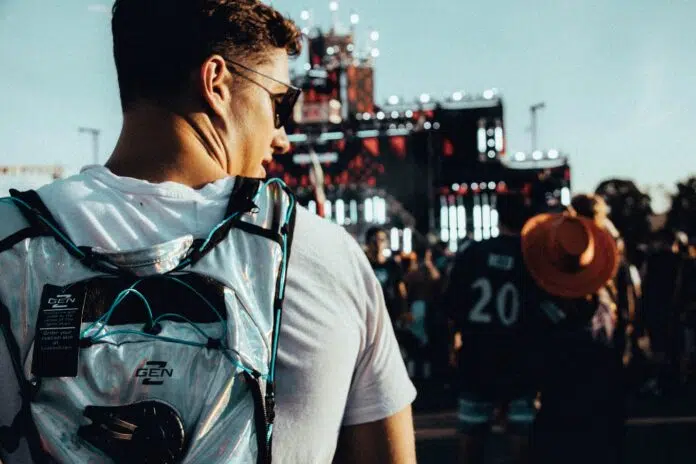 Festival Hydration Packs, Rave Backpacks & Camelbaks: Are you looking for the best festival Camelbaks, hydration packs, and raval backpacks? If yes, we are here to help you get the best backpacks with numerous properties. As a traveler or techno rave addict, looking for the best hydration packs is always necessary.
There are wide designs of backs available but choosing the best one is a difficult task. For those who don't know, there is great importance, especially when you are at camping festivals.
There is numerous brand of backpacks available on the market. However, we will introduce you to the best ten backpacks of all time. You only have to do is stay tuned with us until the end of the article and grab all the significant information regarding this topic.
Have a look;
Lunchbox Hydration Pack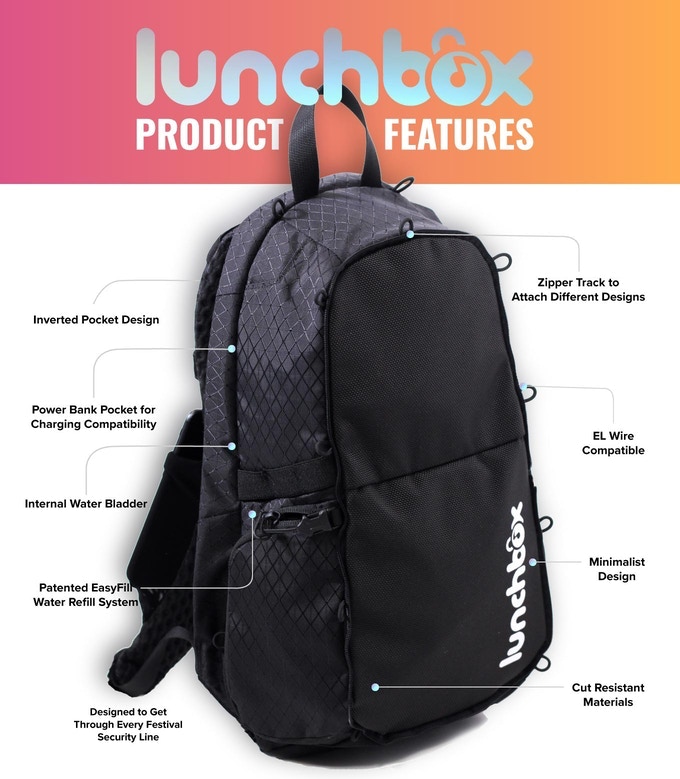 Are you are looking for the best festival hydration packs in the industry? There is no need to look further for it since we are here to introduce you to the best one. Look for the Lunchbox Hydration Pack! It is an incredible piece that gets much attention because of its beautiful or unique skin, fast refill system, anti-theft design of the lunchbox, and high-quality material used.
Price of Lunchbox Hydration Pack: $99
Rave CamelBak Festival Hydration Pack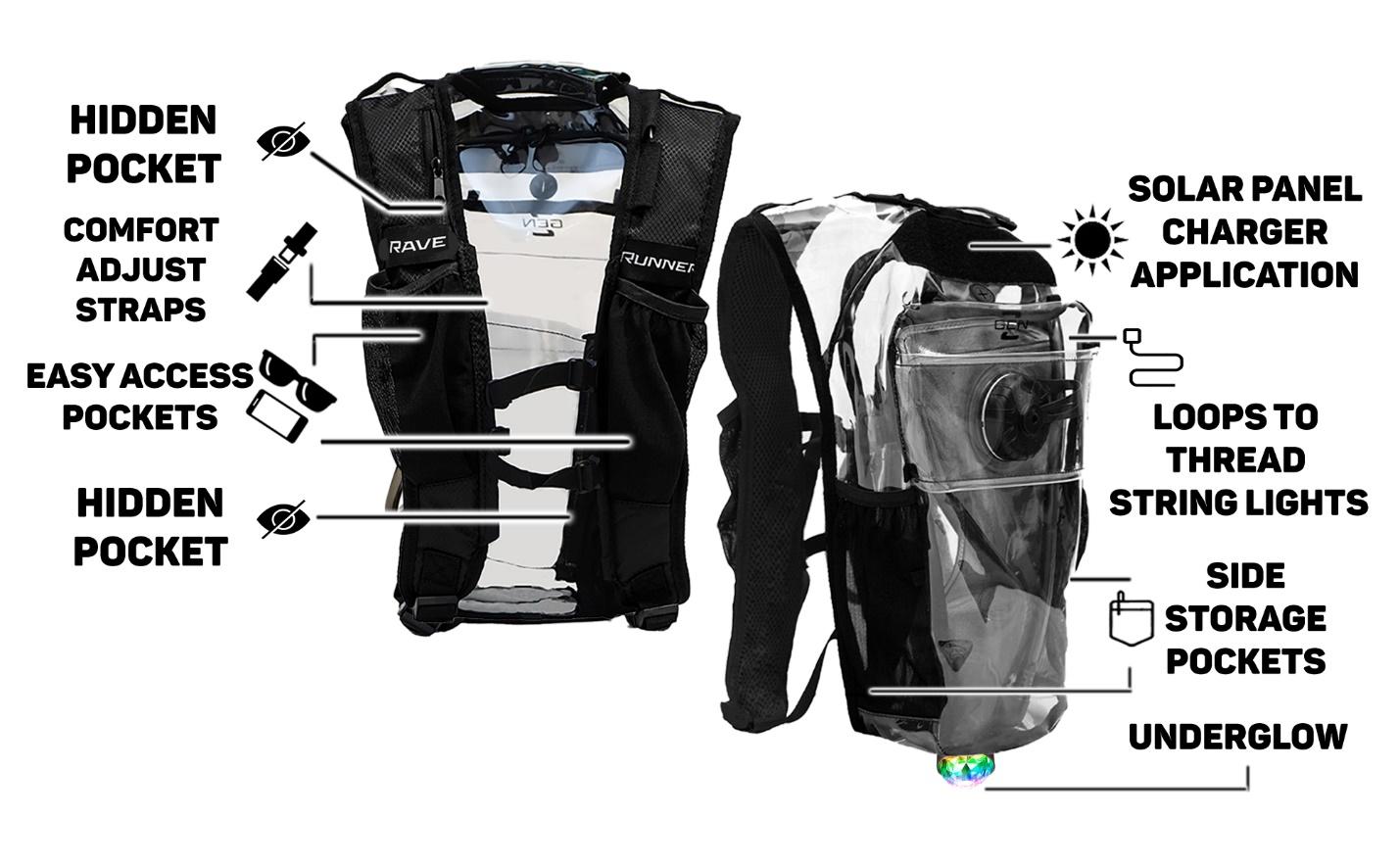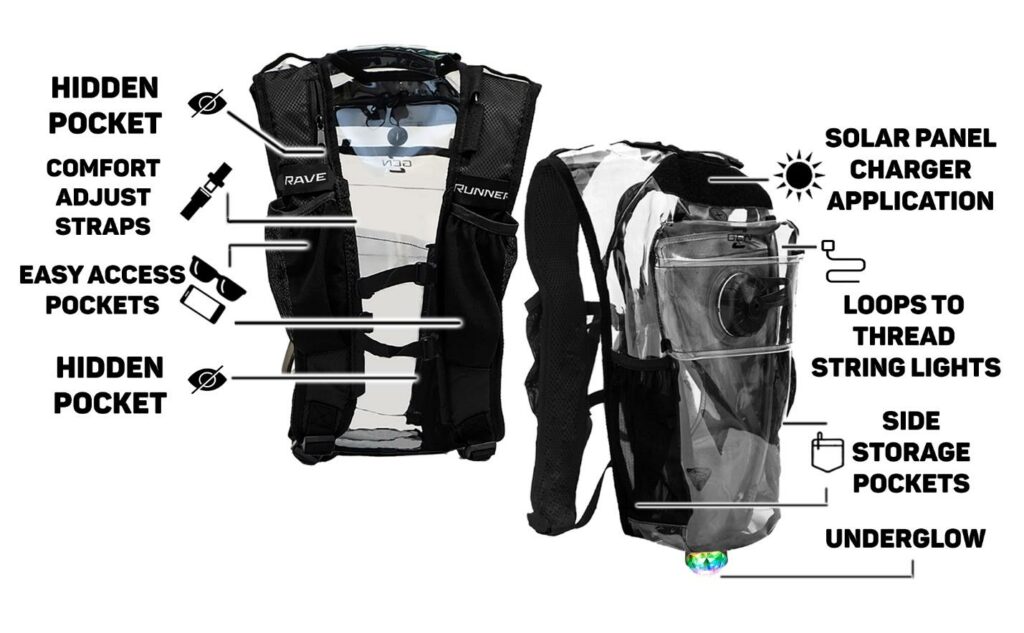 Of all the festival hydration pack designs, Rave Camelbak is the perfect piece with ideal weight and the best minimalist style. This one is the best and all-around festival hydration pack with numerous benefits.
It is given a magnetic tube tab to keep it accessible and secure, an economical handle for easy refilling, and an air-director panel that allows the air to pass and keep the back cool. It is considered one of the best features of any hydration family pack.
It comes with a lifetime guarantee of access and a comfortable extra space that can carry backpacks, reservoirs, accessories, and bottles.
The Price Of Rave CamelBak Festival: $70 – $110.00
Unigear Hydration Backpack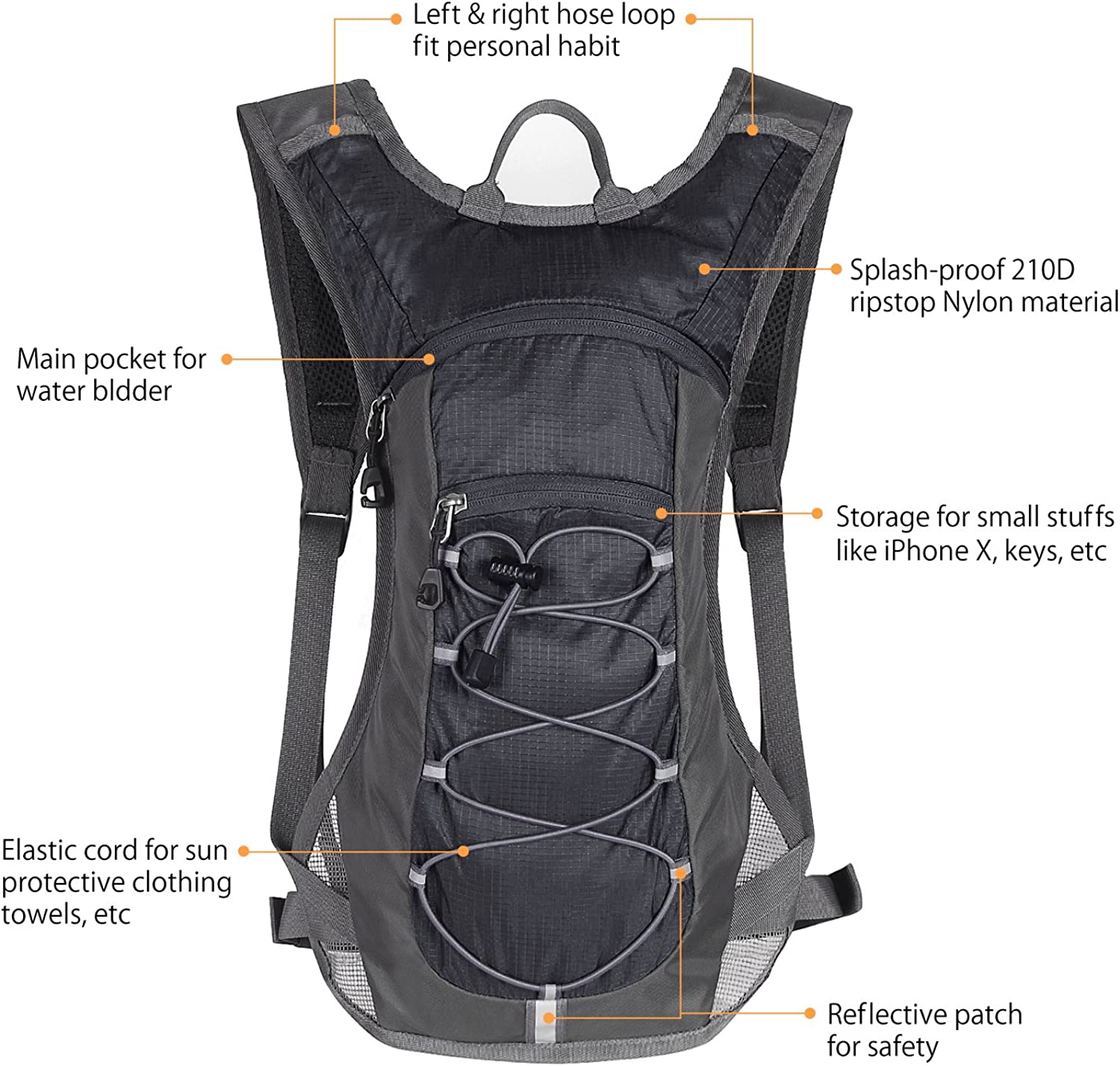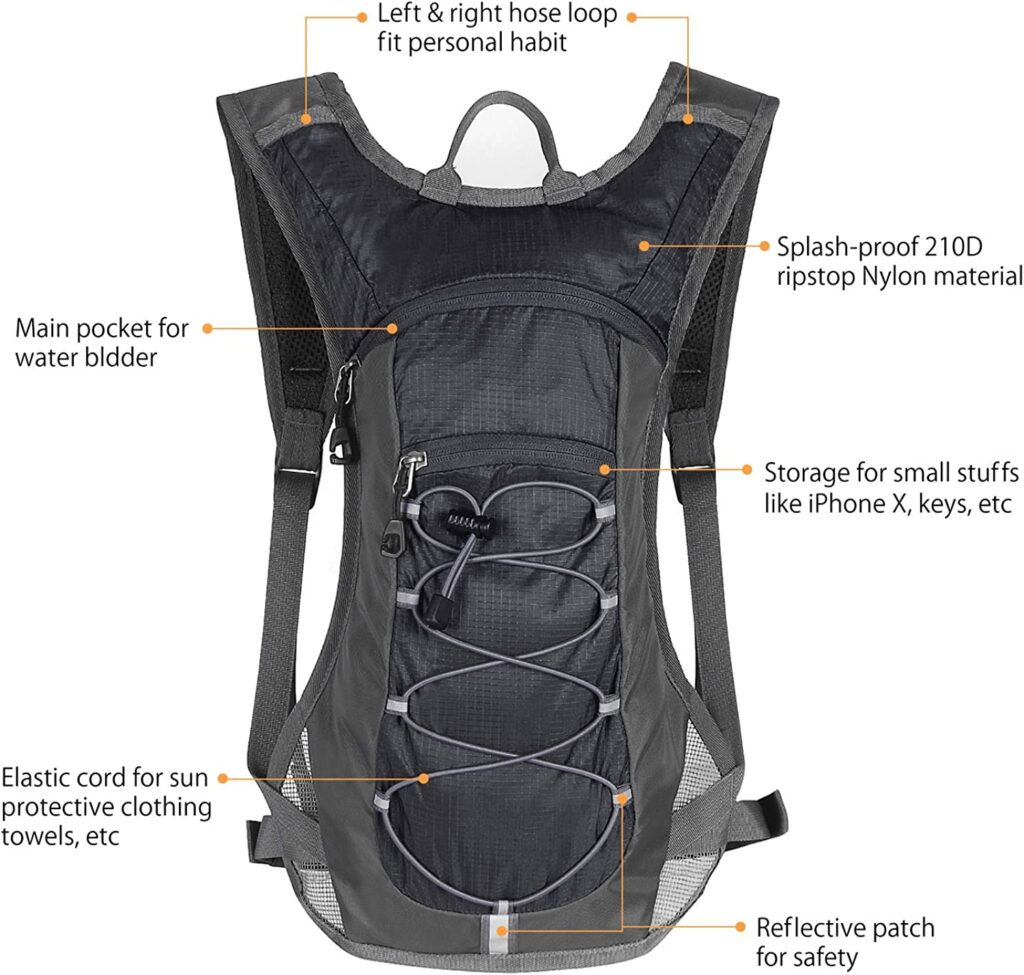 Unigear is one of the best choices because it is budget-friendly and available on Amazon. It is the choice of all Amazon buyers with numerous reviews and affordable prices. Besides the properties, it is available in five different colors and you will not get the best deal than this.
It comes with chest/waist/shoulder straps that ensure that pack will not bounce while traveling. The best property of this hydration pack is that it is splash resistant, lightweight, and durable as well. Some other properties of these hydration packs are:
It has a replaceable bladder that passes air which keeps the water cool.
A separate pocket keeps your portable charger, power bank, car keys, and any music system while traveling.
It comes with a money-back guarantee of 60-days.
The Prices of UNIGEAR HYDRATION BACKPACK: $20 – $27.99. Price may vary, so kindly the price before making any purchase.
Vibedration Festival Rave Hydration Pack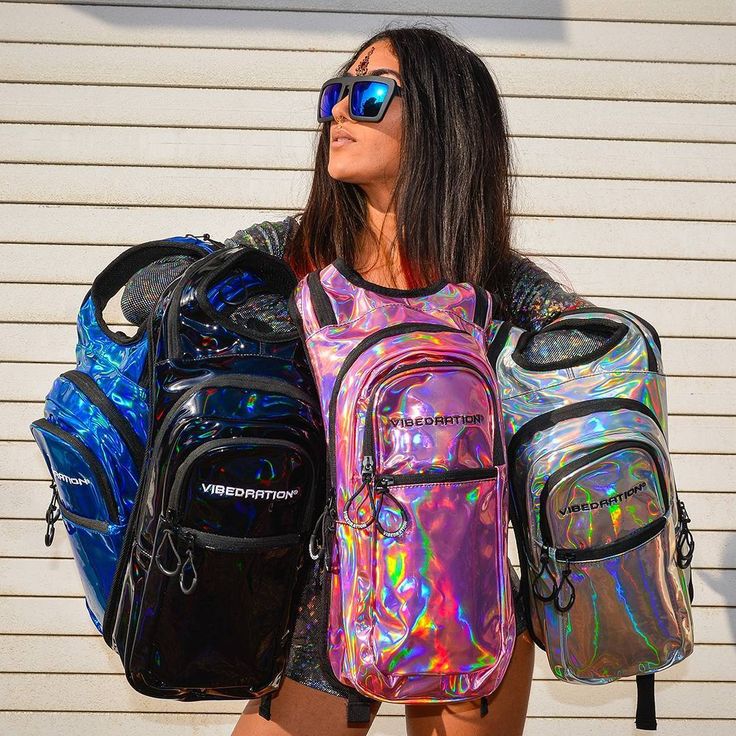 Are you looking for a perfect backpack with pockets and holographic designs? You would love the vibration hydration pack as you get numerous fun options.
It is a backpack with plenty of pockets to keep your charger, chapstick, gum or anything you need while traveling. It is a bit more expensive than the usual one but has numerous options in colors in the best quality of the product.
The price of vibedration hydration pack: $74.99, and the rest depends on the time you purchase, and price may vary.
CamelBak Motherlode Festival Hydration Pack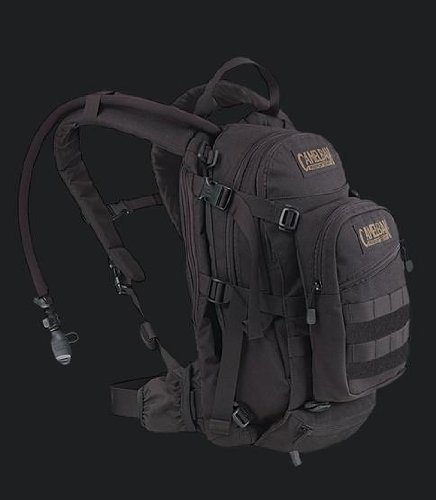 If you are looking for an affordable and spacious piece of backpack with a stunning design, then CamelBak Motherlode Hydration Packs should be your choice. You can carry a good amount of stuff in it with comfort and ease.
As you know, the Camelbak brand never disappoints your expectations as it is available with 3L capacity, so you need not refill in your entire rave. It is a bit expensive but worthwhile as it can carry GoPro, camera, chapstick, fan, gifts, sunscreen, cables, and a phone charger. It should be on your priority list if you want more space to keep your stuff organized.
Vibrelli Festival Backpack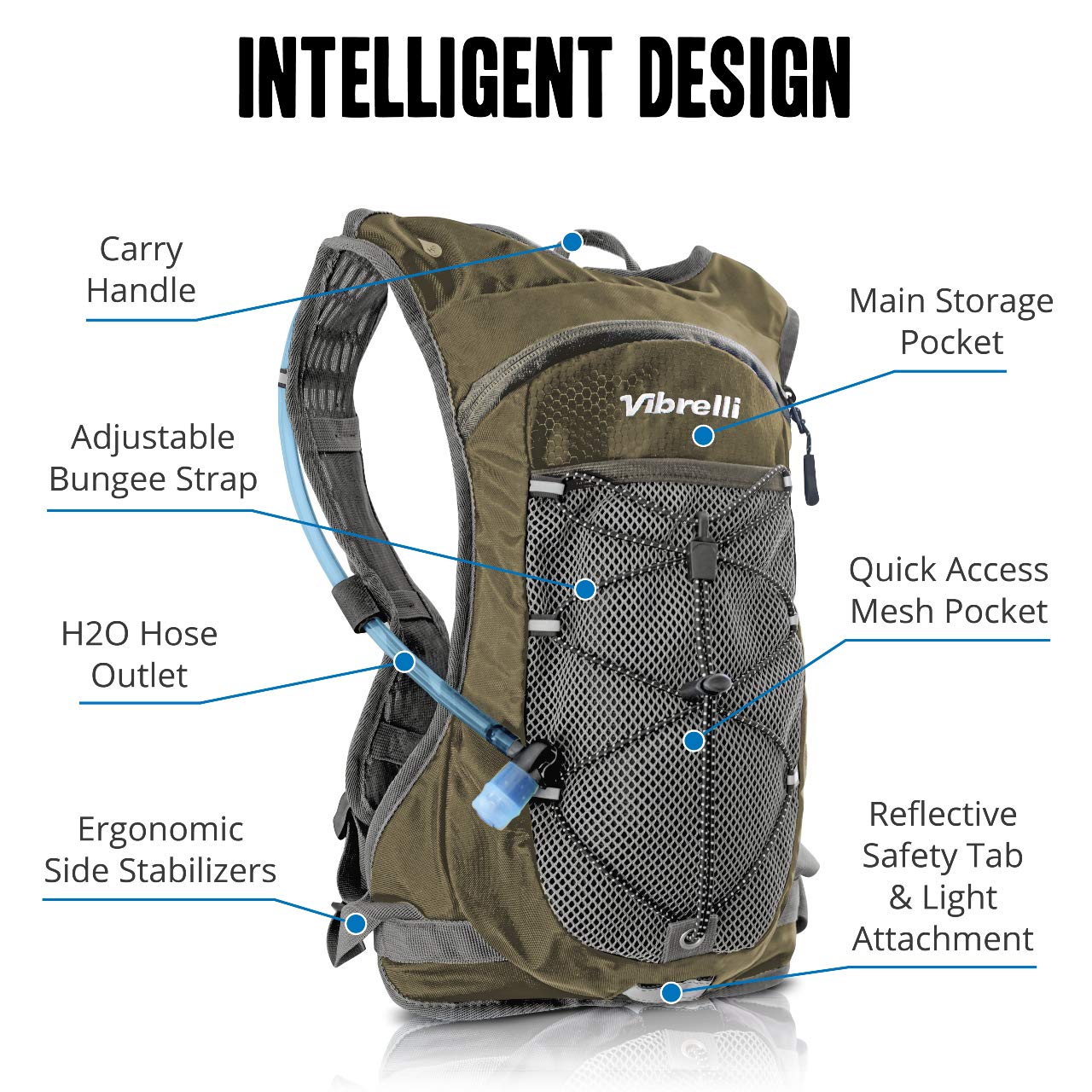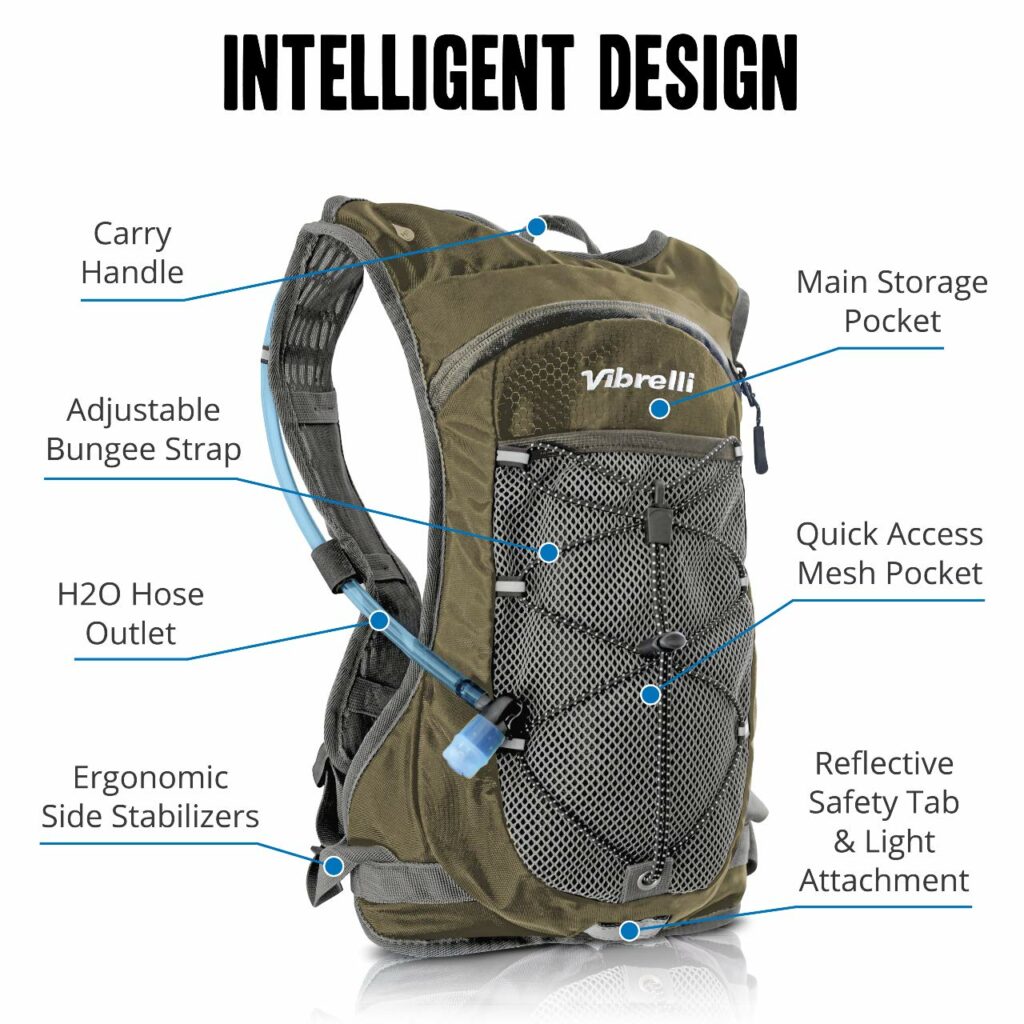 Are you looking for Vibrelli Hydration Pack on a tight budget is a solid choice for festival goers and ravers. It is perfectly designed with comfortable straps and multiple pockets with enough space.
If you like minimal and lightweight things, it would be a great option. You can keep bigger items inside the bag, like a camera, GoPro, gum, and a large portable charger. Moreover, there are numerous benefits of using this bag. For more information, you can visit Amazon and check this bag's specialties.
The Price of Vibrelli Festival Backpack: $29.98
Vibedration Festival Hydration Backpacks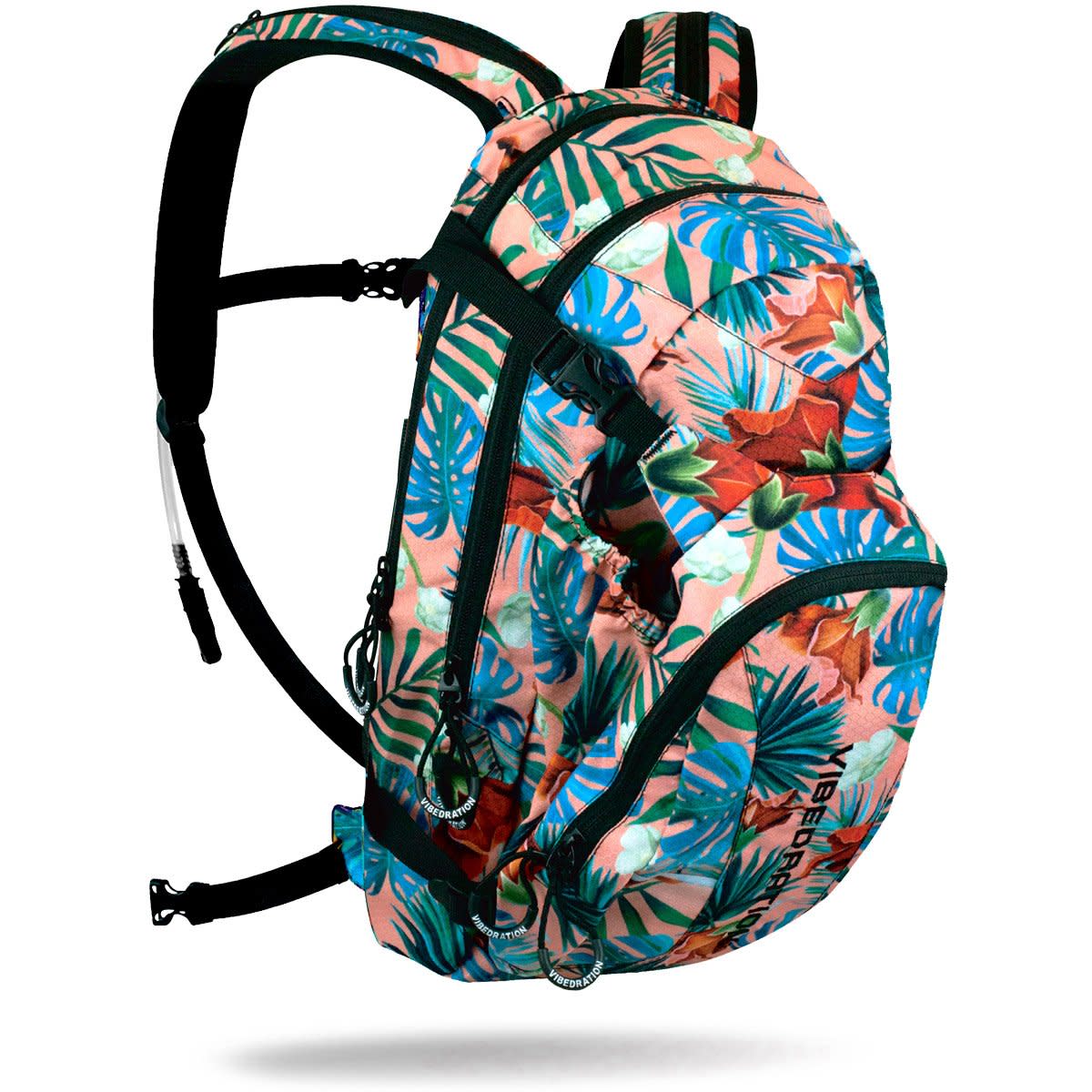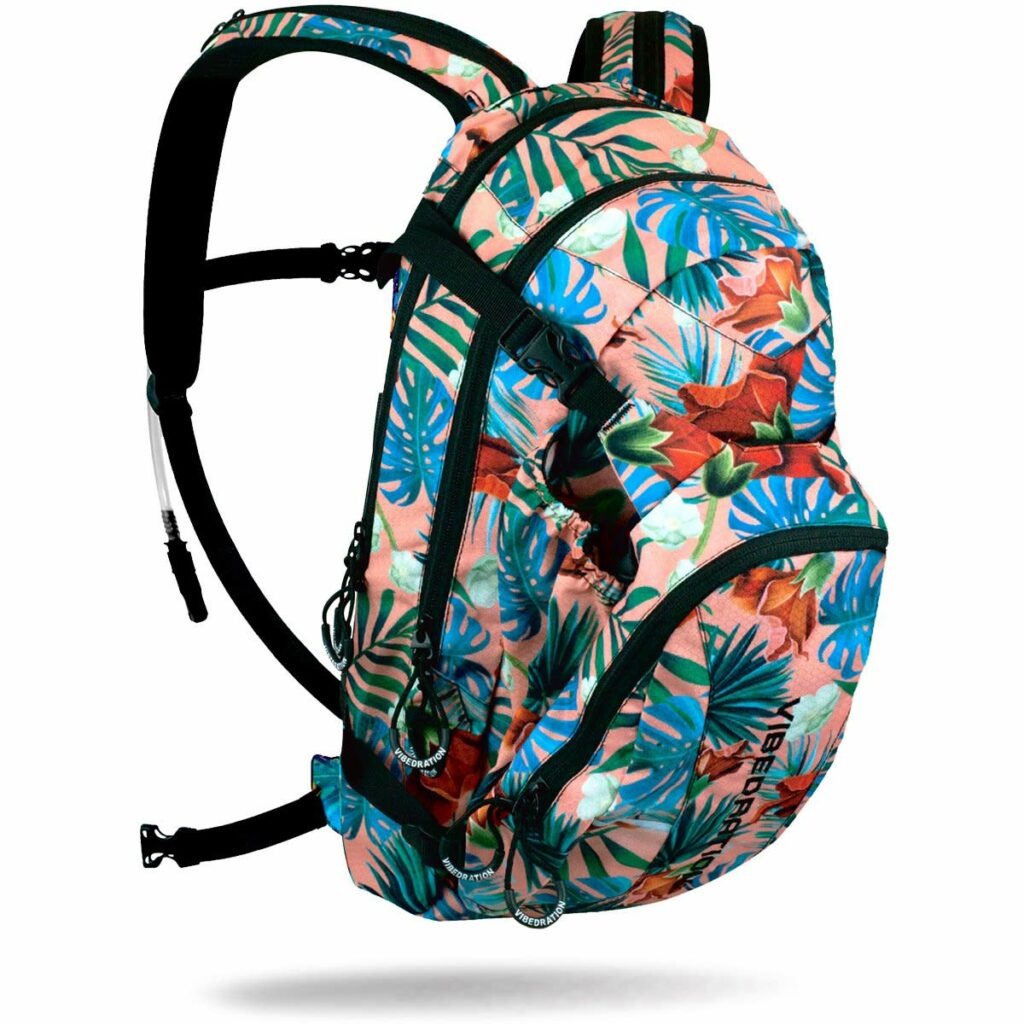 If you are looking for an affordable and spacious piece of a backpack with a stunning design, then a Vibedration hydration backpack should be your choice. You can carry a good amount of stuff in it with comfort and ease.
If you are obsessed with keeping multiple accessories with you, then it has multiple small pockets to keep them safely. It is available in many different designs and colors. You can visit Amazon to check the reviews and the best price.
It is a much more affordable piece with amazing options in colors and designs.
The price of vibedration hydration backpacks: $59.99 – $79.99
CamelBak Transformer Hydration Pack Rave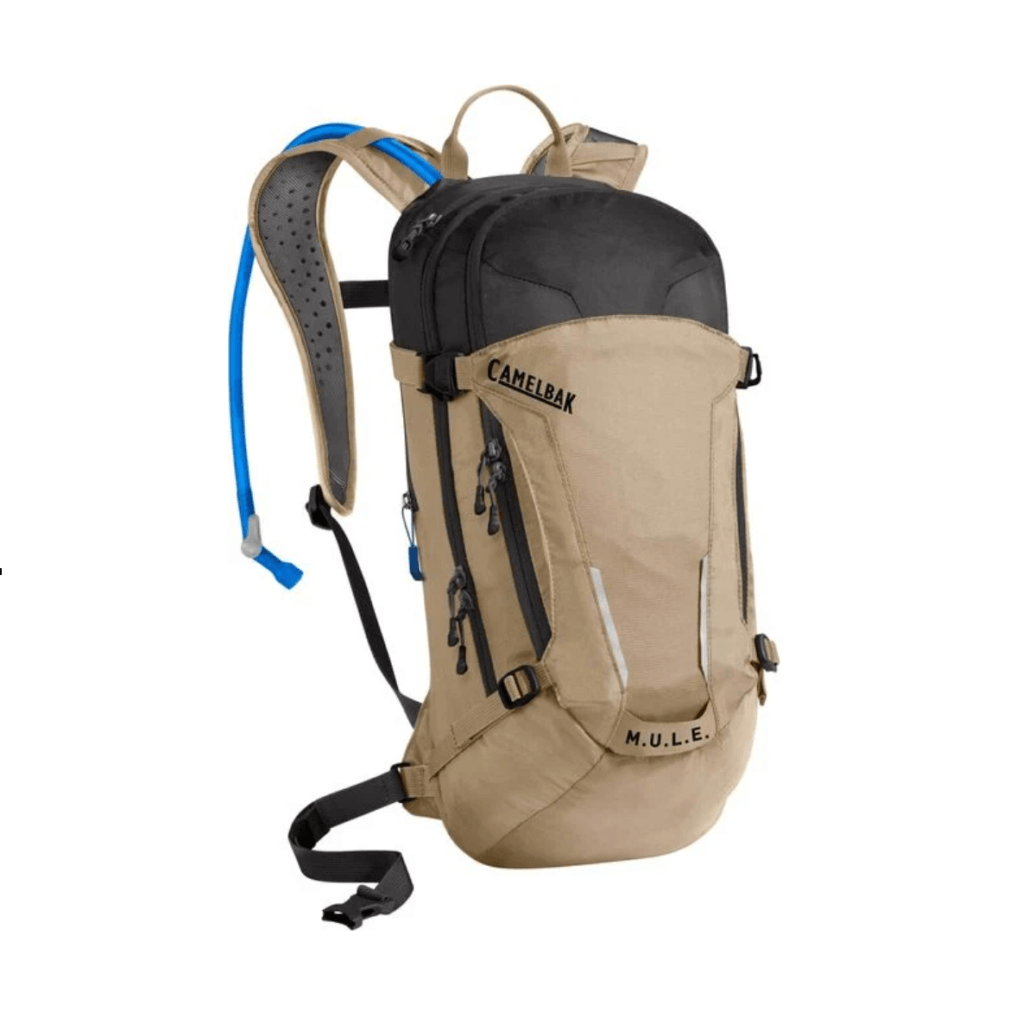 If you are looking for the Camelbak for day-to-day use like school, hiking, and backpacking, then the Camelbak Transformer Hydration backpack should be on your top priority list. It is a pretty massive piece with more space and is not lightweight.
In the Camelbak brand, it is considered the best choice of buyers with a lifetime guarantee. You can use it anywhere since it is a more comfortable piece than other brands. It is a bit expensive; however, it would last longer than any other piece. Therefore, you should go for it once and check the quality.
The price of Price of Camelbak transformer pack: $149.99
KANDYPACK Rave Water Backpack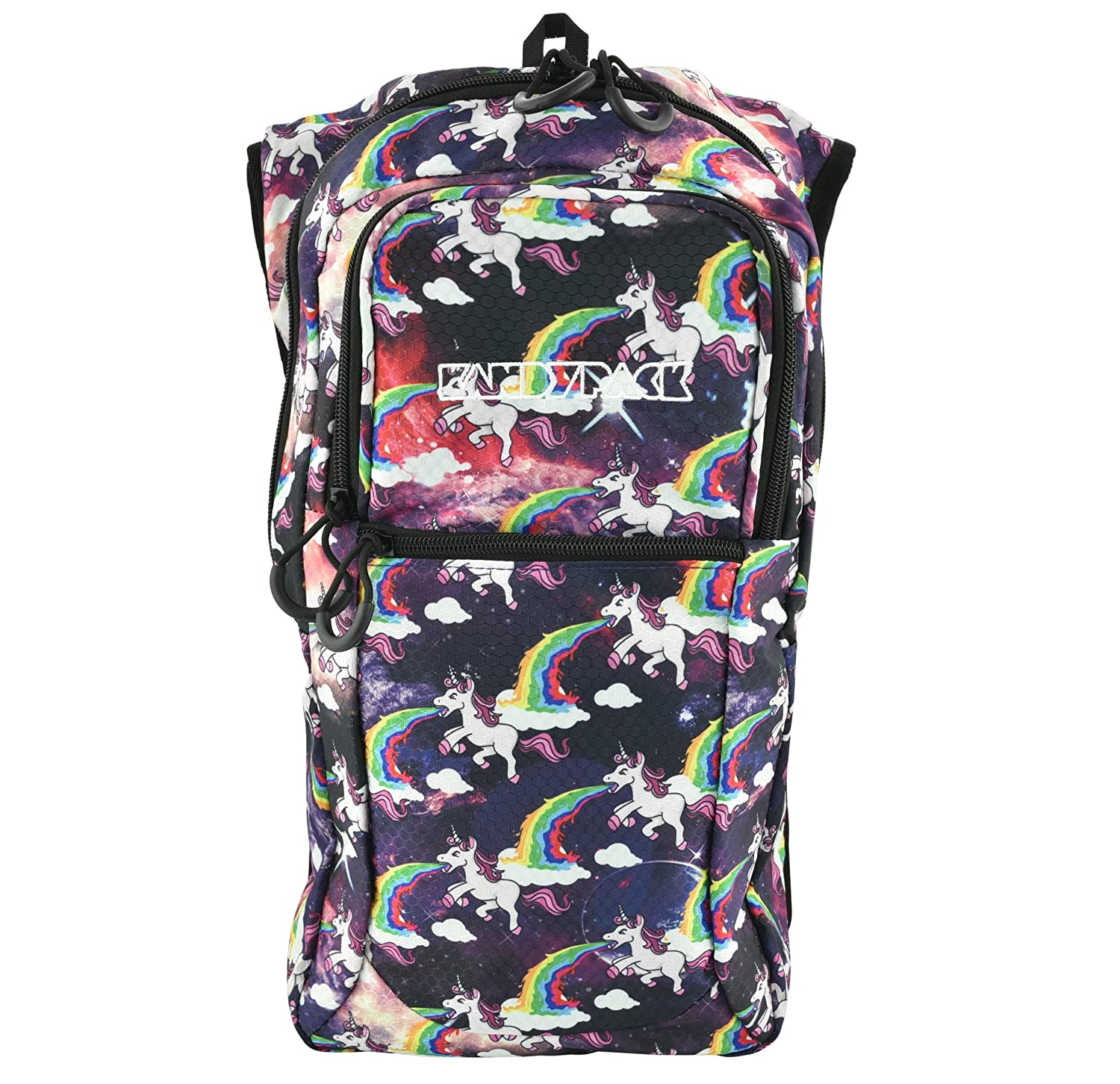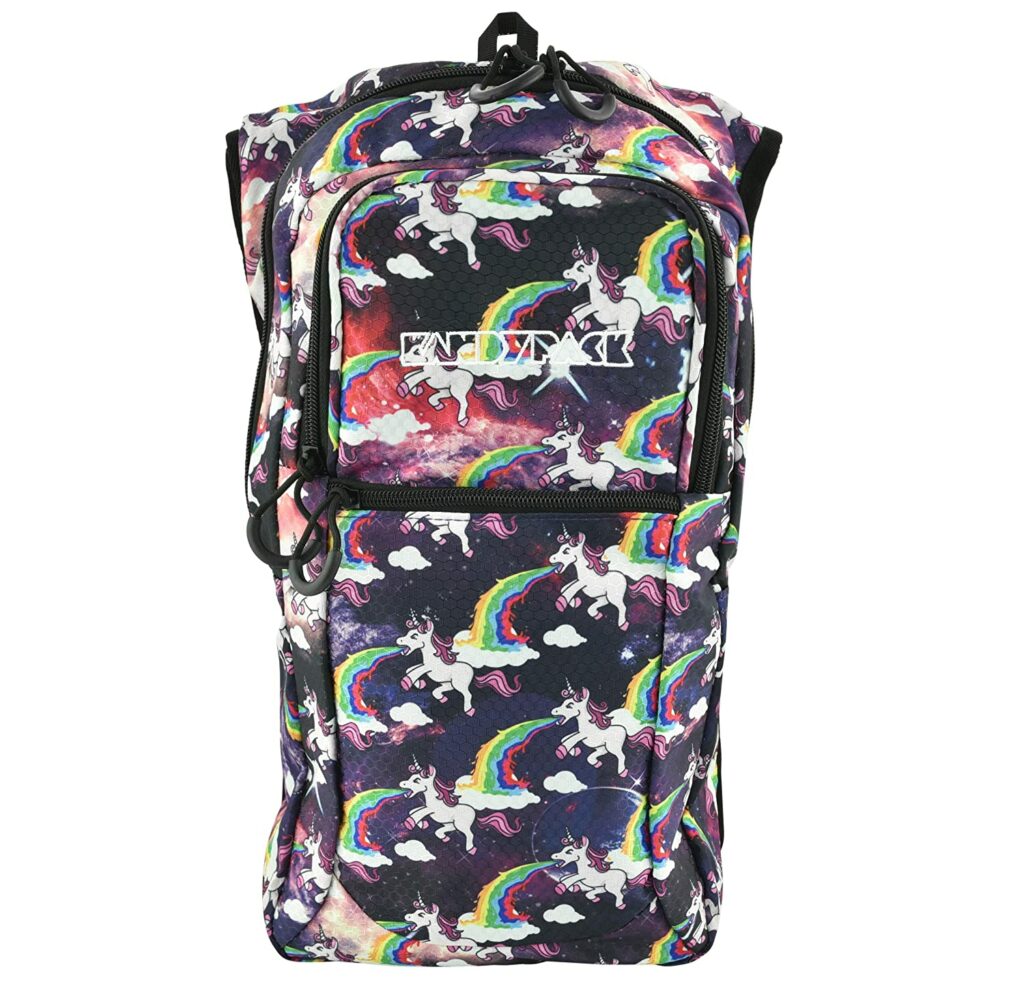 In recent years, the Kandypack water backpack has become very popular with designs like Dinosaur, Galaxy Dog, Barfing Unicorn, and many more. These types of designs are extremely popular among people for traveling especially.
It is another top choice for Amazon buyers with no negative reviews and a guarantee period. It comes with multiple pockets inside the bag, which are useful for keeping several accessories.
The Price of the Kandypack water backpack: $39.95
Elevated Lyfe Customized Hydration Pack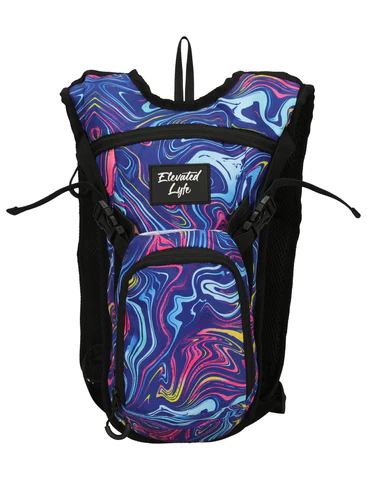 Elevated Lyfe Hydration pack is a product with no negative comments and superb quality and design at an affordable price. If you check this product on Amazon, then you will know its popularity of this product.
It has more storage, a better fit, and is more comfortable with a very lightweight that you can use for a long time. There are numerous functions available in the backpack, from a deluxe mouthpiece to an automatic on and off valve; you can remove the bladder very easily.
Moreover, it has an adjustable length of the backpack and comfortable shoulder straps with breathable and full padding. There are two elastic side pockets. The best property of the backpack is that it has chest straps that can make you comfortable while wearing it. It has multiple secret pockets to hold your keys, phone, and wallets.
The Price of Elevated Lyfe Hydration pack: $34.95 – $44.95
The price may vary with time, so kindly check before making a purchase. Watch this YouTube video to know more: