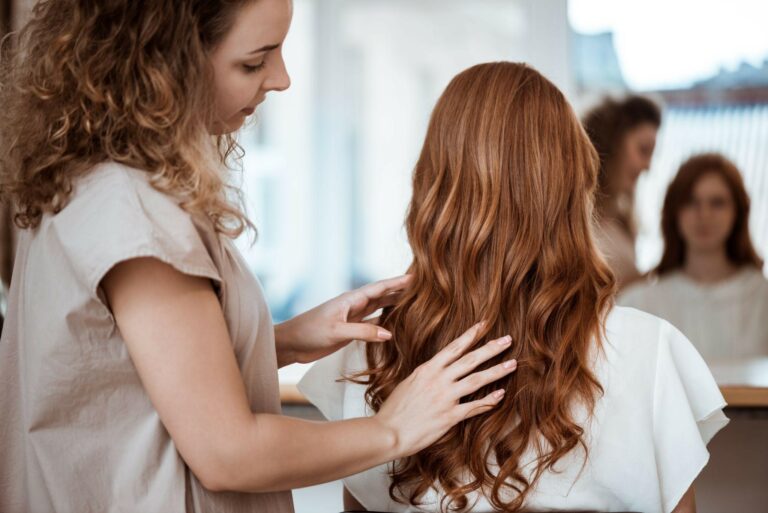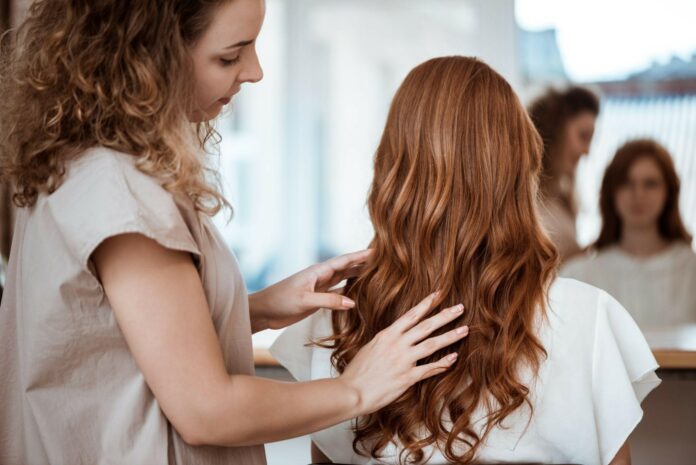 Brown hair has a seductive quality to it. Although trying to come up with new styles may be a nuisance, especially if you are short on time. However, with our curated collection of creative hairstyles for brown hair, all of that is over today.
Here are some different ways to style your flowing locks so that everyone will be envious of your brown tresses.
1. Sleek Low Bun
Apply sculpting gel into your hair as you pull it back into a low bun. Then, gently brush the hair using a natural bristle brush to create that sleek and polished appearance. This hairstyle is classic yet bold. Dress it up with bold gold or silver accessories.
2. Pulled Apart Loose Braid
Comb your hair back and gently braid to the end of your hair. Then pull the plait apart after you've secured the bottom with a hair tie. A loose braid is a twist on the classic three-strand plait.
3. Blue and Brown Ombre Hair
For something bolder, add some vibrant color. Ombre hair may be simple, quiet, bold, and adventurous, like this gorgeous brown and blue combo. Assure the blue and brown blend seamlessly and don't bleed into one another.
4. Layered Pixie Style
Any length can style layered hair. However, a pixie cut's short layers add a lot of volume. Make sure to incorporate a texturizer or styling cream into your regimen if you want a more textured look.
5. Twisted Half-Updo
This hairstyle is simple yet appears to be much more complex than it is. To achieve this voluminous, twisted style, comb your air-dried hair back into a half-up bun, then flip the ponytail over and through the bun's base.
6. Add Highlights
Highlights will be a brilliant choice if you're unwilling, to begin with, a complete color change. Inquire that you prefer the use of hue as highlights from your colorist. You may decide whether you want the streaks to be thick or thin, subtle or striking. Choose a shade just a touch lighter than your primary color for a sun-kissed appearance. Ask for babylights, often known as baby blonde highlights, if you'd like a bit of extra drama.
7. Curled In Flowing Curls
Instead of rolling the curling iron away from you, change the direction and twist it towards your face. The final result is a timeless and stylish appearance that you'll wear often. Then, extend the curls with your favorite holding spray.
8. Waterfall Braids
Working with freshly shampooed and conditioned hair, gently section off hair in large sections. Comb through with a wide tooth comb and braid each section loosely. Let your hair air dry, then gently take out all braids. The results are beautiful waterfall waves. Brown hair with blonde highlights will pop out with this hairstyle.
9. Crimped Hair With Side Braid
Spice up your hair with a textured look. Use a crimp styling iron to add texture to your hair. Then pull all the hair to the side and gently braid. This style is cute, creative, and perfect for a day or night look.
10. Mid-Length Layers
If shoulder-long hair is your preferred length, but you want to give your appearance a bit more, "personality" layered hair is a terrific option. Having layers is also an excellent method to eliminate split ends and avoid breakage if you're attempting to grow your hair.
11. Layered Curly Hair
The wonderful thing about layers is that they let you create volume without shortening your long, curly hair. Curls of the same length tend to lack volume and form your face into a triangle. Ask for layers to be added right above the top of your hair for quick movement and bounce.
12. Face-Framing Bronze Highlights
To change your brown tresses, add warm highlights around your face, such as honey, golden, or bronze, to give your brown hair a creative yet subtle twist. For extra volume, style your hair with layers that flip up.
13. The "Pammy" Updo
Pamela Anderson's extremely distinctive messy bun has always been a unique style. Celebrities like Kim Kardashian are now reviving this hairdo. To achieve this look, bring your hair up in a messy ponytail, then pull out pieces.
achieve this look, bring your hair up in a messy ponytail, then pull out pieces.