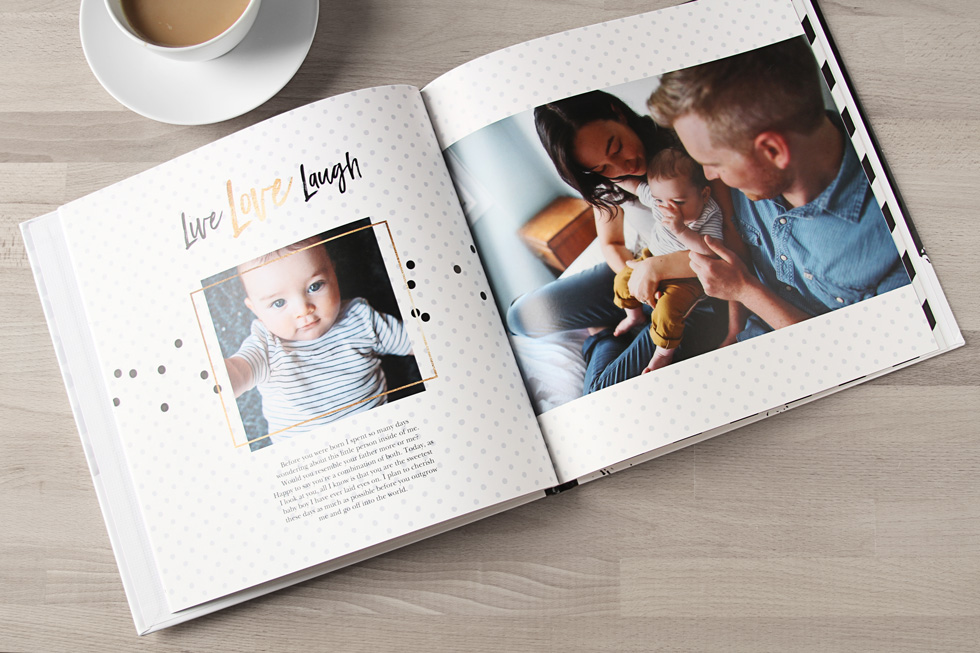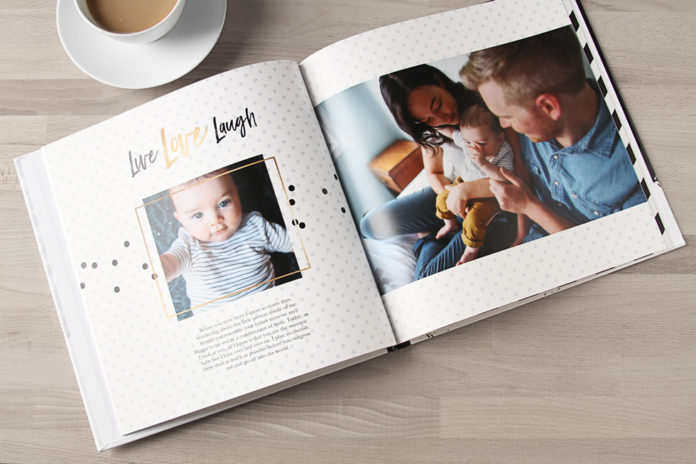 In a world where social media serves as our modern-day memory treasure box, a lot of us have opted to use the web when it comes to documenting some of our life's biggest moments. Graduations, weddings, pregnancies—it has become so easy now to share our best visual snapshots with just a click of a button. But while there is nothing wrong about going online when it comes to keeping these memories alive, there are still certain moments that might require an extra special touch too. Case in point: having a baby.
Of course, there is nothing wrong with just wanting to house your little one's best moments online, but there is also something special (and more personal) about opting to go for a physical one. It lets you have that special token that you can always reach out for and leaf over whenever you are feeling extra sentimental about the special bundle of joy in your life.
There are basically two types of baby books that parents can choose from. One is the traditional "offline" one, meaning they are printed (and sometimes, even started from scratch) and the "online" type which you can create and manage over the web. And then there is the wonderful mix of the two, where you can create your baby book online, house it there, and also request for it to be printed physically.
Online vs. Offline: The Pros and Cons
Now, there is no good or bad choice when it comes to choosing the type of baby book you should have. Both online and offline has its pros and cons which we are going to discuss below:
1. Ease of use
Unless you're really willing to put in a lot of work when it comes to creating your baby book, going online is the best way to go if you want things to be easier. Many baby book generators on the web are very easy to customize and organize—you only need to upload your photos, choose your layout, and hit save and print when done. Offline or physical baby books, however, require more effort because you'll have to buy all the materials first, print your photos, and manually do your layout. There's nothing wrong with this especially if you're the type who really wants to be more hands-on when it comes to the creation process, but if you want something easy and fast, then online is the way to go.
2. Customization
Want to have more flexibility when it comes to making your baby photo book? Going offline and building one from scratch is for you, then. While many online baby book providers offer tons of layout and design options nowadays, they can still have a limit when it comes to creativity. With physical baby books, on the other hand, you get to choose your design and even change them as you go along. Scrapbook-type baby books, for example, is always a good choice if you want a memento where you can introduce other elements like stickers and other knick-knacks.
3. Longevity
Both online and offline books have their good and bad points on this one. The thing with physical baby books is that you never know how long they can last. In the event that you didn't make them durable enough, you can lose everything in a snap if they are damaged. Online baby books are better in this case because you can always have a backup file, though they may lack that personal touch-and-feel element to them unless you get them printed.
So what should you do then? If you want to be covered, the best idea is to go for photo books that you can make and store online and have a copy of them printed. If you want to customize your design, then you can just go ahead and embellish your physical copy.
Baby Book Organization Tips
Now that's settled, it's time to talk about how to actually make your baby photo book. While online baby book creators do the job of making your layout easy to do, they have their limits when it comes to the part that will probably eat up 80 percent of the project: deciding which to put in your little one's visual memento. To make it easy, we've listed several tips that can guide you in coming up with the most adorable baby book for your little treasure:
1. Manage Your Photos
Probably the biggest hurdle you'll face is sifting through hundreds (maybe even thousands) of photos of your little angel. It's natural to take tons of them since you want to document every single moment of their life, but this can turn overwhelming once it's time for you to do the layout. What you can do is to regularly organize your shots and put them in categories. For example, put in one folder everything you've taken on your baby's first week, then their first month, etc. While you're at it, consider making an extra folder where you can already put your first choices for your layout. This way, you will always have a fresh pair of eyes when looking at your images because you won't be bombarded by thousands of photos in one go.
Having trouble choosing them because you think every single one is cute? Make your initial selection still and then ask for the opinions of others on which ones to choose.
2. Think in 'memories' and not just 'aesthetics'
Choosing which photos will make the cut in your photo book can be a daunting challenge. It's natural to want everything there! If you're feeling overwhelmed, one of the best strategies to follow is to always choose shots based on memories instead of just their visual pull. Select photos that represent an important milestone, like the first time your baby smiled or giggled, or the first time they burped. At the end of the day, it is these moments that you'll want to go back to whenever you want to reminisce.
3. Choose your format beforehand.
Knowing the type of layout you have in mind will help you screen photos better. Before you even go on the heavy task of sorting your images, select the best format you want to use first. Not only will this give you a better idea of how many photos you need to have, but it can also help you decide the visual theme you want to go for if you're having a hard time formulating something up since you're given a limit. If you're doing an online photo book, you can also always change this as you go along.
Having a baby photo book is similar to preserving your child's precious first moments forever. It's an investment that you and your precious angel can both look back to in the future, so make sure that you choose the best provider to deliver it.