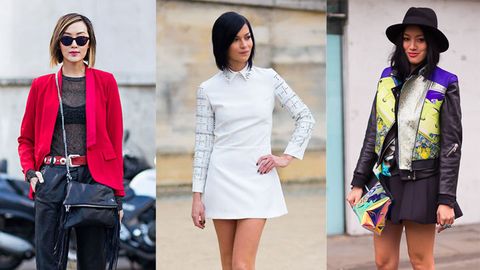 Having an outfit that's expensive and having one that "looks expensive" are two different things. A lot of the time, the only thing that makes a piece look more expensive is the attention to detail given to it. We can detect a sloppy piece without realizing why exactly, and we tend to assign more value to it.
This doesn't just apply to single pieces either. It also applies to your whole outfit. Sometimes all you need to make it look more put together are a few key accessories. These don't have to be expensive at all. Here are some key accessories that could pull all your pieces together and make your entire ensemble shine without breaking the bank.
1.) Wristbands and bracelets
As with a watch, a bracelet can be a great way to complete a look without being too in-your-face. They don't typically cost much and you can find both staple and statement pieces quite easily. Silicone wristbands and rubber bracelets only cost about a couple of dollars for a one-off design or as low as a couple of cents or even less than a cent for large runs, making them a good all-around option that fits with any context.
2.) Statement necklaces
As with bracelets, they don't need to be expensive to be effective. Even cheap pieces when properly matched or contrasted can elevate your whole look, even if you're just wearing a t-shirt.
3.) Enamel lapel pins
A nice enamel pin can make as much of an impact as a statement shirt and be much easier to dress up. You can attach these to a coat or jacket, your blouse, a bag, or anything else to add a nice focal point to a piece or a whole outfit.
4.) Eyewear
A good pair of eyeglass or sunglass frames can last you a lifetime and match different looks as you need them. If you already have glasses, consider buying a second or third set of frames to match your different looks and ensembles.
Since glasses are worn daily, it's important to consider getting nice, durable, pairs as you'll find these will come out cheaper on a "cost-per-use" basis. Also, avoid wearing non-prescription eyeglasses, because they look weird and can call negative attention to your look.
5.) Belts and sashes
The back of your closet or your local Goodwill or Salvation Army will probably have different belts and sashes that can complete or dress up your look. Consider options for both men and women to further expand your style possibilities.
6.) Hats
These certainly aren't for everyone but if you're already into hats, you already know that they're a great way to "cap off" a look. You can typically find different pieces that will nicely complete your look for a couple of dollars in thrift stores or fast-fashion chains. If a certain look suits you, consider upgrading to a much nicer, more durable version if you plan on wearing it often.
7.) Structured bags
Structured satchels and handbags look much more dressed up than the floppy bags and technical bags that have become overwhelmingly popular today. A structured bag can make your ensemble look sleeker and give it a bit more confidence as well.
8.) Scarves
You probably already have a bunch of these in your closet and you can get them for cheap at thrift stores. Simply changing the way you use them can dramatically change up the way an outfit looks. Pay attention to the different weights and textures, as they can also help complement other pieces in your ensemble.
9.) Wallets and card cases.
First off, forget about the fact that wallets and card cases are sold for men of women. It's best to choose whichever types suit your everyday lifestyle. Ask yourself if you keep you keep them separate or together. See if you keep them in a coat, in a bag, or your trousers. Choose one that isn't fiddly or likely to damage the contents in daily use.
Next, because wallets and card cases are an everyday item, it's best to invest in one that's durable and is likely to go well with your overall personal look when it's outside. You'd be surprised at how often people notice your wallets and cases.
Lastly, consider ditching bulky wallets and cases and getting a money clip or other minimalist options. These will tend to match more ensembles as well, which can be a big plus.
Accessories can be an affordable way to elevate any look you may have. They don't have to be expensive but you do need to pay attention to how everything looks in context. Good luck on your journey to affordable style!
What other accessories can you suggest? Tell us!