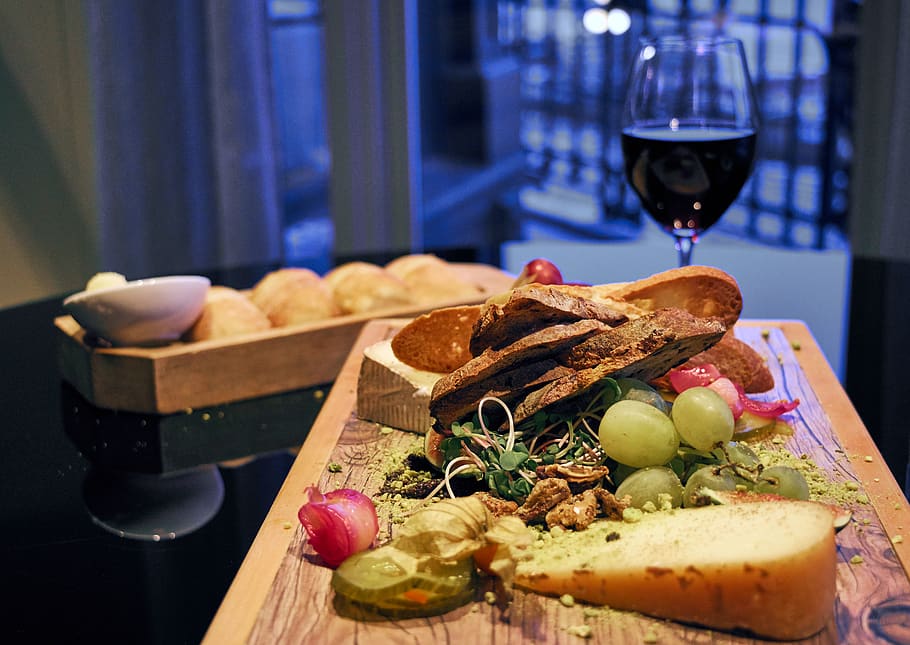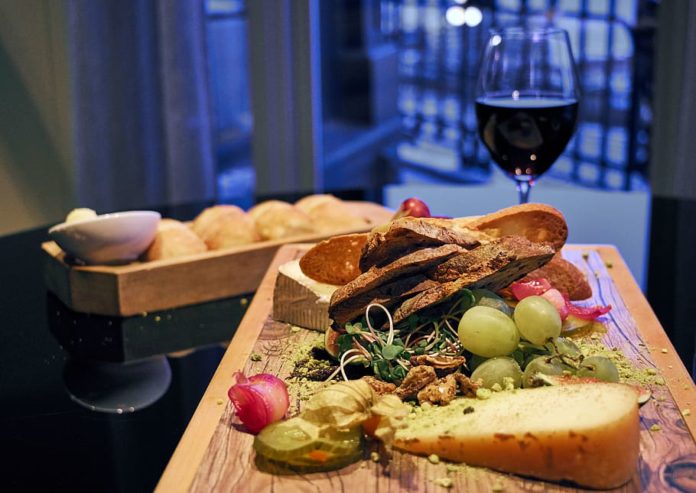 There is no wrong time for cheesy appetizers. These yummy dishes can be eaten anytime and anywhere. Cheese is always there for you, me, and all of us; it does not matter what time of year it is. Moreover, cheese is delicious, and it is basically offered at affordable prices. Given its many strengths, cheese dishes are no-fail to any party appetizers. 
If you are making a full feast for your friends or family or making snack type dishes for your guest, you really cannot go wrong with cheesy dishes. You can throw recipes by making cheesy spinach artichoke dip or making a batch of cheese and macaroni in your oven. Or you can slice the cheese, put it on the plate and serve it, and it would be a delight for sure.
The hardest job is how you can impress party guests with a delicious cheese-filled appetizer? While there are many tasty options but which one you are going to whip up. Every cheesy appetizer is budget-friendly, convenient, and sure to be delicious in flavors. So we are sharing some cheesy filled appetizers that you can make easily.
Some Tasty Cheese Appetizers
Cheese and Ham Mini Quiches
This cheese and ham mini quiches are simple to make and so tasty. These cheese bites are wrapped in flaky dough. They are perfect for holiday appetizers or Sunday brunch. And it is a great option if you have any leftover hams to use.
Ingredients:-
One cup diced ham
Six eggs
One ½ cup of milk
¾ teaspoon of garlic powder
⅜ teaspoon of dry thyme
72 phyllo dough shell
¾ cup of shredded cheddar cheese
Chives of garnish
Instructions:-
Preheat the oven at 350 degrees F
Now add parchment paper to the baking sheet and place phyllo shells dough on it.
After that, heat a medium skillet to high flame. Now add diced ham to a pan and cook till it gets lightly brown for 3 to 5 minutes.
Now divide the lightly browned ham in the phyllo shells.
Take a small bowl to add milk, eggs, thyme, and garlic powder. Mix it together until it becomes frothy.
Now fill the phyllo shell with egg mixture.
After that, top it with shredded cheddar cheese.
Now put it in the oven and bake it for 20 to 25 minutes until the eggs are puffy and the cheese is melted.
Now take it out from the oven and garnish it with chives.
Cheddar Crust Apple Galette
Apples can be a treat during any festive season, and they are even better when covered with cheese, sugar, and butter. This apple cheese appetizer mixes salty and sweet taste to create an amazing flavourful experience. It is one of the recipes that gather the family on board with cheddar combo + whole apple.
Ingredients:-
For Crust
One tablespoon of sugar
Four cups of all-purpose flour
Three teaspoons of salt
One large egg lightly has beaten
¼ teaspoon of dried thyme
One teaspoon of white vinegar
½ cup of ice-cold water
One cup of cold unsalted butter, cut in cubes
⅔ cup of grated cheddar cheese
One egg and few drops of water beaten together (for brushing)
Coarse sugar with a pinch of dried thyme mixed (for sprinkling)
For Fillings
Two large Honeycrisp apples sliced thinly
One ½ tablespoon of cornstarch
One ½ tablespoon of sugar
¼ teaspoon of ground cinnamon
¼ teaspoon of salt
¼ teaspoon of ground ginger
For Salted Thyme Butter
One tablespoon of fresh thyme leaves
Three tablespoons of unsalted butter
Pinch of salt
Instructions:-
Add the sugar, thyme, flour, pulse, and salt to a food processor until it is combined. Take a small bowl, add egg, water, and vinegar, then whisk it together. Now add the cheddar cheese and butter cubes into the food processor and combine them until the small coarse crumbs remain. After that add the egg/water mixture over the pulse and flour again until it becomes a dough.
Now remove the dough from the food processor and wrap it in a plastic wrap. This dough is enough to make two galette crusts, so you have the option to separate galette into two sections, or you separate it after it is refrigerated. For now, refrigerate the dough for 25 to 30 minutes. 
Now preheat the oven to 400 degrees F
Now for Fillings
Take a bowl and add the sliced apples. After that, sprinkle it with sugar, cinnamon, cornstarch, salt, and ground ginger. Mix the apple well and let it sit for 15 minutes.
Now take out the crust from the fridge. Roll the dough into the pie crust or rustic shape, and it has to be ¼ inch thick. Now place the dough on a parchment baking sheet.
Make the layer of apples in the center while leaving a 2-inch border of crust. Once all the apples are layered, now fold the border of the crust over the apples. Now brush the crust with beaten egg. After that sprinkle any exposed crust with coarse sugar. Now bake the galette until it gets golden, bake about 35 to 45 minutes.
In the end, you can brush them with the thyme butter and ready to serve.
Harissa and Asparagus Goat Cheese Dip
Well, who said cheese and vegetables do not get paired? Help your friends and family feel healthier by combining fresh asparagus with divine goat cheese dip. You do not have to stop with asparagus, and you can try broccoli, carrots, cucumbers, etc. It is nice to break fresh vegetables and eat up with goat cheese dip; its a wonderful taste.
Ingredients:-
One serrano chile
Four dried Morita chiles
Three dried Arbol chiles
One red bell pepper
½ cup of cherry tomatoes
One ½ teaspoon of cumin seeds
One ½ teaspoon of coriander seeds
One teaspoon of caraway speed
Two garlic cloves
⅓ cup of chopped red onion
¼ cup of olive oil
One tablespoon of lemon juice
One teaspoon of kosher salt
For the dip
Two-ounce cream cheese
Eight-ounce of soft goat cheese
Juice of one lemon
For the vegetables
Two bunches of asparagus, (trimmed)
One pound of potatoes, (scrubbed)
Instructions:-
To make Harissa:-
Heat the grill to high flame. Now place the red bell pepper, dried chilies, cherry tomatoes, and serrano chile on a baking sheet.
Now place the baking sheet under the broiler and char the vegetables. Carefully watch the dried chiles as they will toast first, now turn all the chiles so they can be toast from every side. Once it is done, remove the chiles and let the remaining vegetables sit in the broil.
Now remove the vegetables from the sheet as the skins char all the sides. Followed by cherry tomato, red bell pepper, and serrano, it can take up to 10 minutes.
Now take a saucepan of water and boil it. Now add the dried chilies and let it soak for 10 to 15 minutes.
After this combine all the spices- coriander seeds, caraway, and cumin in a frying pan and toast it by constantly stirring over medium flame until all the spices get brown.
Once all the charred vegetables are cool enough, then remove all the charred skin and the stem of the serrano chile. Now remove the serrano seeds also if you do not want very spicy.
Now drain the water of red chiles and put all the ingredients into the blender and blend it until it becomes a smooth paste. Taste the chile paste and add salt or lemon juice if needed.
For Dip
Mix goat cheese, harissa, lemon juice, and cream cheese in a food processor. Blend until it combines and becomes smooth. Add salt as per taste. Now transfer it to the serving bowl.
Vegetable Preparation
Take a large pot filled with salted water and boil it. Now add potatoes, simmer it gently until it becomes tender.
After removing potatoes, add asparagus to boil and check until it becomes tender and vibrant green. Now drain the water and keep it aside for cooling.
Now cut the potatoes into quarter or half and arrange the veggies on the plate with the dip. Ready to serve.
Herb Goat Cheese and Bacon-Wrapped Figs
This snack is equal parts easy and delicious to throw together. Sure your friends and family like this dish. These goat cheeses wrapped with bacon look more epicure than they are, and they take less time to make. It is a perfect idea for a Christmas or Thanksgiving appetizer; it is salty and sweet at the same time.
Ingredients:-
18 strips of bacon
50 dried figs
Six ounces of goat cheese
Two teaspoons of fresh thyme
Two teaspoons of fresh rosemary
One teaspoon of garlic powder
Two teaspoons of fresh sage
Instruction:-
Preheat the oven at 375 degrees F.
Take the saucepan to fill it with water and bring it to boil.
Now add dry figs to the saucepan, remove from the flame and let the dry fig sit for 10 minutes until it gets plump.
Now remove the figs from the water and place it on a paper-lined plate to dry.
Take a small bowl to add rosemary, thyme, goat cheese, garlic powder, and sage. Use a spoon and mix it together.
Now snip the stems of figs and cut a slit ( to stuff it with cheese) about ½.
After that, stuff the figs with the goat cheese mixture and then wrap it with sliced bacon and secure it with a toothpick in them. Now place the wrapped figs on the parchment-lined baking sheet.
Now repeat the process until figs are stuffed and wrapped.
Bake it for 20 minutes or until the bacon becomes crispy.
Baked Goat Cheese Appetizer
Baked cheese appetizer is hearty, flavourful, and warm; basically, it has everything that you crave during the coldest months. However, this appetizer is surely delightful during any season. This appetizer recipe is perfect for gettogether or party snacks. It has creamy goat cheese with some tangy roasted fire tomatoes that make a wonderful taste.
Ingredients:-
Six garlic cloves
Four tablespoons of olive oil
½ teaspoon of red pepper flakes
One teaspoon of dried oregano
One teaspoon of kosher salt
56-ounce can fire-roasted tomatoes
16-ounce of goat cheese
Two baguette
Instruction:-
Preheat the oven at 375 degrees F.
Now mince the garlic, take the skillet, put the olive oil, red pepper, garlic, dried oregano, dried basil, and kosher salt. Cook over medium flame, stir for around 45 seconds until it gets a little brown. Now add and stir the tomatoes at low flame for 5 to 10 minutes, until you see the sauce thickness. After that remove from the flame
Now pour the tomato mixture into the oven baking bowl; after that, add goat cheese mounds on the top—Bake for 10 to 15 minutes.
It is up to you that you can grill on high heat for 4 to 5 minutes while watching carefully until the goat cheese gets golden brown. Now serve it with baguette slices (or if you want to make crostini then toast the baguette slices at 375 degrees F for 15 minutes)
Final Words
Make your party into memorable moments by making the best tasty and cheesy party snacks. You should try the recipe ideas which are mentioned above and probably get more ideas to make your cheesy appetizers. If you like this article or have some suggestion comment below this section, we will gladly help you.