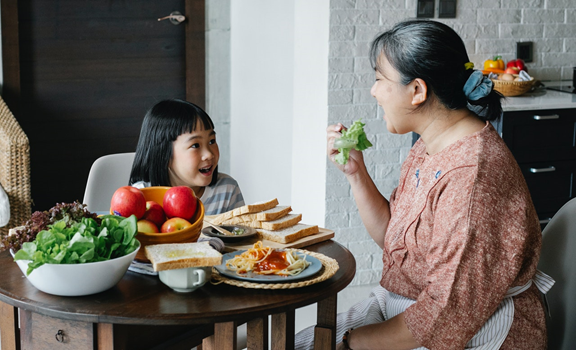 There are several reasons why people choose to become vegetarian or cut down their meat intake. Many people don't think it's ethical to eat other living creatures, while others consider vegetarianism better for the environment.
Vegetarian meals are often a healthier choice for seniors with health issues. You don't have to be a die-hard plant-based person to enjoy the odd vegetable. You just need an open mind about incorporating more vegetables into your life and laying off the meat a few nights a week. People who cut back on meat often have a lower risk of developing high blood pressure, obesity, diabetes, and heart disease. The critical thing to remember is to ensure you're still getting enough protein with lentils, tofu, and other high-protein items.
Check out these two delicious vegetarian meals. They're loaded with protein — perfect for any senior looking for meat-free options.
1. Lentil Soup
A hot, delicious bowl of lentil soup isn't just a quintessential wintertime favourite, and it's also great for seniors. It's full of nutrients and easy on teeth and gums. Lentils are full of iron, protein, and fibre. They're also packed with polyphenols, which can reduce heart disease risk factors.
Lentil soup is a quick, easy, healthy, protein-loaded vegetarian meal. You'll need:
1 Spanish onion, chopped
¼ Cup of olive oil
3 Carrots, chopped
3 Garlic cloves, minced
1-teaspoon dried oregano
2 Cups dried red and brown lentils
2 cups vegetable broth
3 cups of water
Salt and pepper to taste
In a large pot, heat the olive oil over medium heat. Add the garlic, onions, and oregano and wait a few minutes before adding the carrots, lentils, and broth. Bring to a boil, and then add the remaining water. Add some salt and pepper. Place it on a lower heat and let it cook for about 40 minutes. When done, blend with your hand mixer to thicken. Add some parsley on top as a garnish.
2. Overnight Oats
Overnight oats are oatmeal without actually having to cook anything. Oats are very high in protein and fibre and give you just the right amount of energy to start your day as a breakfast treat. You'll need a mason jar, dried oats, milk (plain, almond, or whatever you prefer), chia seeds, brown sugar, maple syrup. Combine everything in the mason jar before you go to bed, shake it up, seal it, and leave it in the fridge. In the morning, add any topping you'd like, such as berries, peach slices or peanut butter and enjoy!  
If you're worried that you're not always making healthy diet choices, consider working with an at-home caregiver from one of the home care agencies in Toronto and the surrounding area. You could enjoy healthy, vegetarian meals made by a professional healthcare worker right in your home. The right caregiver will ensure that you're getting all of the nutrients you need to stay fresh and energized.
Cutting back on meat is one way to boost your overall health as a senior. With a couple of homemade vegetarian meals each week, you can focus on a healthier, fulfilling life.