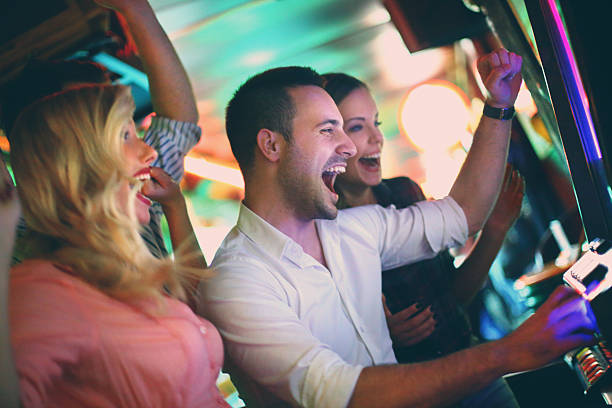 If you ever visit Poland or any country, make sure you drop by a casino. It is where you get to see the affluence of individuals and where you can find restaurants that offer national cuisine. Speaking of Poland, there are some casinos that are highly recommended. 
These are:
Orbis Casino Sofitel Victoria Hotel
Grand Casino City Hotel
Royal Casino Krakow
Casinos Poland Wroclaw
We will provide you with details about these hotels and gaming facilities. In the end, this information may help you decide where to enjoy some gambling in Poland.
1. Orbis Casino Sofitel Victoria Hotel
The facility is located in Warsaw. It is a luxurious 5-star hotel that also offers an exciting gaming experience. The establishment is huge, totaling 3,850 square feet of gaming space.
You will find the casino at the Królewska 11. It is accessible to both locals and tourists. Once you get outside, you will have access to several historical landmarks and other tourist attractions. The design there draws inspiration from French art. The exterior and interior are both elegant with a modern feel. 
The casino opens at one in the afternoon and closes at five in the morning. You can visit it for as long as you are 18 years old and above. Registration is not required, but there is a dress code — visitors must at least be in smart casual attire. You cannot get inside in slippers or shorts.
Overall, the casino has:
30 machines for games;
11 tables for card games, roulette, and others;
Six poker games/tables.
It may seem not that much, however, for a land-based casino, it counts surely amounts to a lot of entertainment.
2. Grand Casino City Hotel
The Grand Casino City Hotel is not just one place — it has several branches globally, including in the United States. Its complete name in Poland is Grand Casino City Hotel Bydgoszcz. It is a 4-star resort that has been around since 1992.
The establishment is located on Maja Street, and you would find it easy to spot in the heart of the city. As such, the hotel and casino are both accessible by public transport. The establishment's design on both the outside and inside is modern.
You cannot get in if you are not in smart casual attire. They will also ask you for an identification card. The good news is that you do not need to register.
The casino has:
22 machines;
Four table games;
Two poker tables.
For the machines, you can expect to play slots and other electronic forms of gambling. The tables have blackjack and roulette. If you love poker, the only variant they have is Poker Cash. Sadly, poker tournaments are not offered there.
3. Royal Casino Krakow
While this hotel is merely a 3-star one, that does not mean it has little to offer. It has 1,870 square feet of gaming space. The facility sits at the heart of the second-largest city in the country.
The casino is inside the Hotel Wyspianski, close to the Town Market Square. Since it is in the city, the facility is easy to access by railway or other means of public transportation.
Like the first two casinos on our list, there is no need to register to play. However, this one has a shorter operating period, which is from 6 PM to 5 AM.
4. Casino Poland and Hotel HP Park Plaza Wroclaw
A 4-star hotel, this facility gives you a good view of Wroclaw City. The manager of this gaming house is Casino Poland, a company that manages several resorts and gambling resort properties in the country.
As a 4-star hotel, you can expect luxury. The facility itself is close to the Oder River. If you are fortunate, you can view this river from your room window. To get in, you must be at least 18 years old. You must show your passport or any valid ID as you enter. The guests also must be in proper clothing, which is smart casual.
You can visit the casino daily from 4 PM. They close at 5 in the morning. As far as games are concerned, they have several that you can choose from.
These are:
Slot machines
Video poker machines
Roulette
Blackjack
There is a restaurant inside the casino where you can eat a wide variety of seafood and a lot of entertainment. If you chance upon it, you will find yourself listening to the soothing music of a pianist.
These are not the only casinos in Poland — there are more. If you ever visit the country, check out the nearest gambling facilities to your hotel. Land-based casinos cannot offer the same number of games that you would normally find on gaming websites. However, they cannot give you the same experience that land-based ones do. Just make sure you settle on a budget for gambling. The most important thing is the entertainment, not winning.