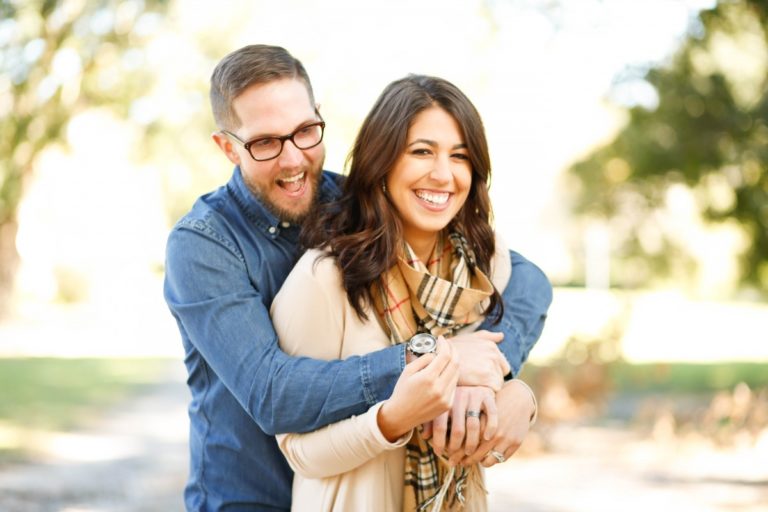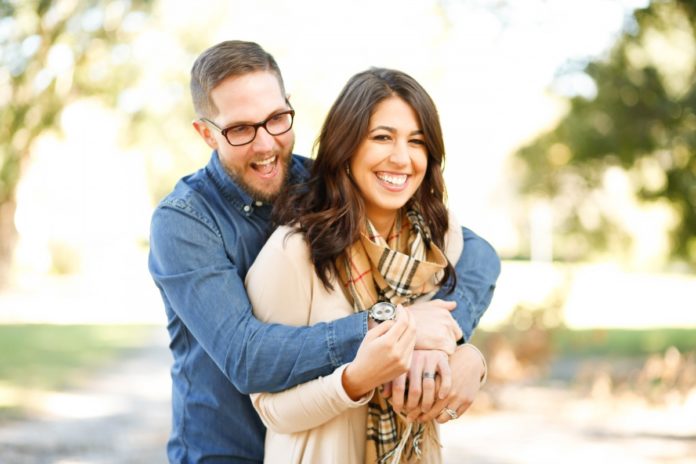 Engagement photo shoots weren't always the norm, but they're now more popular than ever. Encouraged by factors like social media and sharing the good news in more creative ways, they're now a norm. If you're newly engaged, you're probably trying to find a way to plan the best shoot possible. Of course, there's the added pressure of getting the perfect photos.
You have to think of your outfit, your engagement ring, the location, and the photographer for starters. It's often too much to handle — especially since the stress of planning a wedding is also right around the corner. However, it doesn't have to be a harrowing experience. With a few easy tips, you can ensure you have a fun photoshoot and get perfect pictures from it. Read on to see how.
Choose your location.
The time and location you choose are important factors. So, plan this out well in advance. Outdoor shoots are a popular choice, but you have to plan them well to get the best pictures. Take advantage of natural, daytime light, and schedule your photoshoot for dusk. It will give photos better clarity, even if you hire a beginner photographer. And by learning low light photography tips, you'll be able to create stunning photographs no matter the conditions.
Also, think of where you want to take your pictures. Would you rather visit a professional studio? Do you want to take your photos by a pretty lake, or in front of a majestic mountain? Or, would you rather have a cozy photo shoot at home? Remember, if you're uncomfortable in a location, it will reflect in your pictures. So, pick a place you both love to ensure you look as relaxed and happy on camera as possible.
Pick the perfect method.
Will you hire a photographer or do it yourself? Remember, a professional shoot will cut into your overall wedding budget. However, for many couples, this is worth the expense. Remember to do your research so that you find the right photographer for your needs.
Look for a special offer on an engagement and wedding shoot bundle to get a better price range. Do you want someone who specializes in outdoor shoots or indoor portraiture? Would you rather have your shoot in a studio with professional lighting? The costs will differ for each, so make sure you plan, so you don't stretch your budget too far.
You can have the perfect engagement album without a professional photographer, too. It's best not to try your hand at doing it yourself if this is your first time using photography equipment. However, do reach out to friends and family to see if anyone can help you out. If you know someone who can take pictures like a pro, you're in luck. You can save a significant amount and still have professional-looking photographs.
Plan your look.
Do you know what you're going to wear for this photoshoot? Don't wing it — you want to have good photos to remember this moment. You can try on different styles in advance so you can plan the perfect outfit. You don't have to coordinate outfits, but make sure they don't clash. It's a good idea to ask a professional for advice too — they can give you tips with lighting and setting in mind.
Consider matching your accessories to your outfit. Or, match your outfit to your engagement ring. You may also want to get your hair and makeup done by a professional. If you're choosing to do it yourself, consider a few easy tweaks that look as good as professional looks. Try a few looks before you settle on one, and match it with the outfits you pick.
A popular choice for a glam look is to use an eyelash kit. You can pick eyelash extensions to suit your outfit. If this is your first time using lash extensions, get a lash kit with magnetic eyelashes. A popular choice, magnetic eyelashes, will save you the trouble of applying glue. Another benefit is that they adhere to your natural lash line, and you can pick the length you want. You can also get a blowout or a manicure and pedicure to prepare for the shoot.
Focus on your engagement ring.
No engagement photoshoot is complete without a spotlight on your engagement ring. Plan this out, so you have several options to choose from after the photoshoot. First, make sure you have the perfect engagement ring. If you've decided to shop for engagement rings together, do this before your photoshoot.
Even if you've got the perfect ring, you have to think about how to photograph it. Remember that different jewelry materials and gemstone colors will influence your photographs. You can't use the same lighting for white gold and yellow gold. And, an emerald will photograph differently on a rose gold or white gold engagement ring. Ask a professional or research this yourself before the shoot. For tips, you can look through the catalog of a local store or browse online websites.
Check reference pictures for lighting and engagement ring placement tips. When you buy an engagement ring, consider price range, warranty, and different styles. Of course, you want a high quality, perfect ring. However, you also need beautiful t photos of your engagement ring. Before the photoshoot, get a manicure or apply nail polish so images of your ring will stand out.
Make it a fun experience.
So, you have the perfect ring, the best location, and a professional photographer. How about also making it a fun experience? Pick a vacation hotspot so that you can have a pre-wedding honeymoon along with your shoot.
Or, get family and friends involved in the event. You can even include pets and children in the shoot to make your photos stand out more. The more fun it is, the less stress you will feel while planning it. After all, you want the memories to last as long as the pictures will!