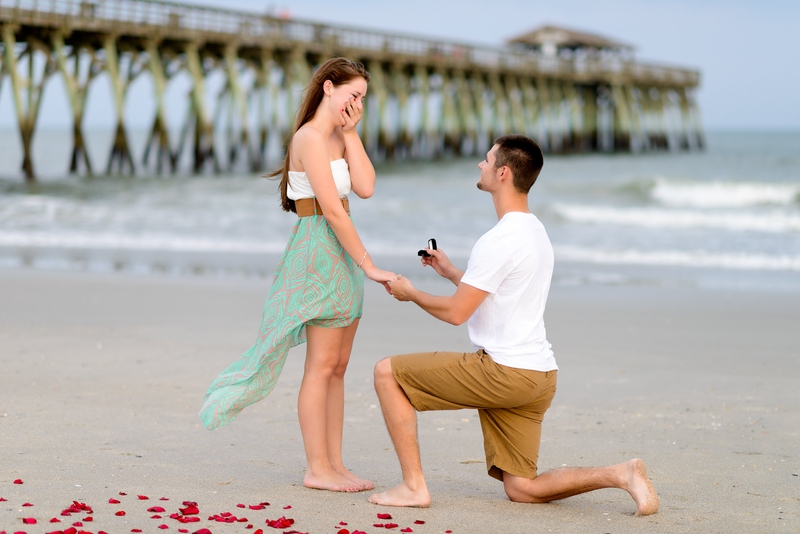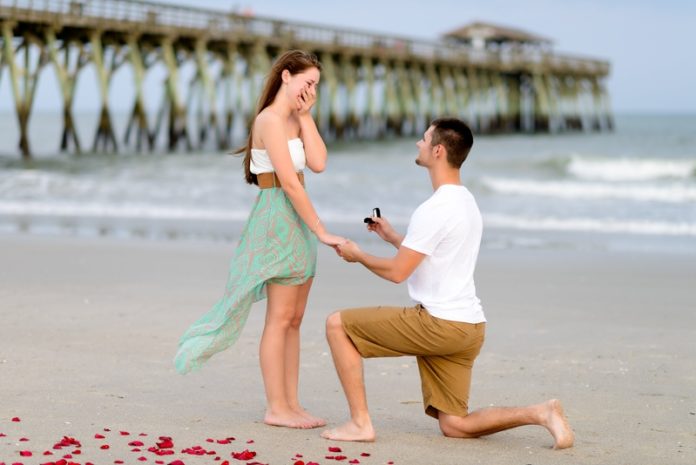 Proposing to your partner is one of the most significant events in your life. It is both a way of expressing how you feel about them and declaring your hopes for your future.
Since proposing is such an important act, people search for creative and personal ways to stage their proposals. In some cases, proposing isn't a surprise, but the proposal's manner may be. 2020 has created some unique challenges for would-be fiances because proposing via the Jumbotron at a sporting event or with a flash mob isn't an option. There are still several romantic and powerful ways to ask for your partner's hand in marriage. Use these tips to plan the perfect proposal.
1. Buy a Ring
Choose an engagement ring for your partner. Diamonds are the traditional choice for engagement rings because they are a symbol of wealth and quality. It can be dangerous and expensive to extract natural diamonds from the earth, but you can obtain lab created diamond engagement rings from reputable vendors, such as Agape Diamonds. It's impossible to tell lab-created diamonds from mined diamonds with the naked eye. They have the same chemical composition as naturally-occurring diamonds but are produced in a shorter period through processes initiated in a laboratory. These beautiful diamonds are environmentally friendly because they do not contribute to the pollution caused by mining, and they are less expensive than mined diamonds.
2. Select a Method
A formal proposal involves the man getting down on bended knee and asking for his partner's hand in marriage. Proposals have evolved. You may opt to create a treasure hunt that leads to a ring or have a film remade to feature you proposing to your partner. Recreating your first date can also be an effective way of celebrating your journey as a couple as part of your proposal. Perhaps your partner has always wanted to go on a balloon ride or camp under the stars. You may want to incorporate your proposal as part of a special activity or trip, so your choice of method may affect your choice of location.
3. Choose a Location
Some people opt for a private marriage proposal. Head to a beach or a mountain with a stunning view. You may also opt to rent a private dining room. You may want or need to limit the number of people present because of COVID-19 restrictions.
It is possible to have a public proposal, but you will need to review the regulations in your area. There may be a limit to the number of people you can have present or the type of venue you can use. You could choose to host a backyard party or plan a gathering at a local park. Outdoor venues can enable you to gather with friends and family while maintaining safe social distancing practices.
4. Buy Supplies
Decide if you plan to give your partner other presents before your proposal, or if there are items you need to set up the planned proposal. For example, you may want to hang strings of lights in your backyard if you plan a backyard party proposal. Chocolates and flowers are popular gift options. You may also order an outdoor movie projector for a backyard movie party.
You don't have to worry about your partner discovering your plans from your recent purchases. You can use Ship Anon to receive package anonymously. Anonymous shipping services are an effective way to have items shipped to you. Approved vendors receive your packages and kept in a secure location until you can pick them up.
5. Prepare and Share
One of the most important decisions you will have to make is what to say when you propose. Write a draft and practice reading it out loud. You may choose to quote song lyrics or a poem as part of your proposal. It's good to have a printed copy handy even if you memorize what you plan to say. You can turn to the printed copy if you're so nervous you forget when the moment comes.
Prepare to share the news about your special event. Hire a photographer or videographer who can be on hand to record your proposal. This is particularly important in 2020 since it is unlikely you will be able to have all of your friends and family present if you do propose publicly. Photographs and video footage can be shared online through social media channels and used for your engagement announcement.