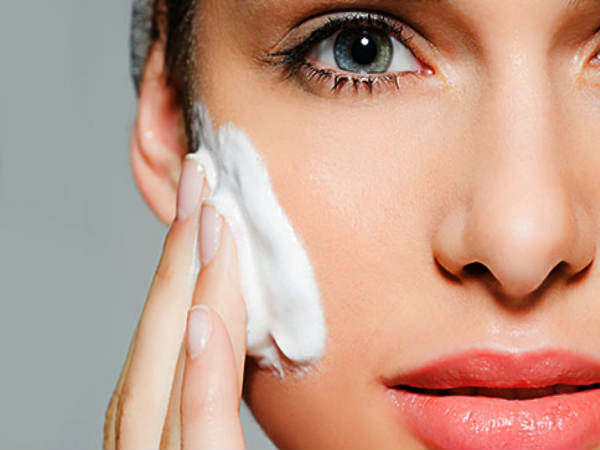 Winter is a beautiful time of year, and when it comes to fashion, for many people, it's their favorite time of year. Fall and winter fashion editorials have been beloved by the sartorial for decades for a good reason. During cold weather, you play with textures like leather, sequins, and, this year, even feathers. But it's not just what you wear that sets you apart; it's how you groom yourself. You may know how to apply SPF and beach wave texturizing spray perfectly during the summer, but what are you doing this winter? Keep reading for all the essential grooming steps every woman should master this winter.
Deep Hydrating Everything
One of the most important hair care tips to winter-proof your hair is to apply weekly hydrating masks and shampoo and condition with the most hydrating products. But it's not just your hair that needs extra TLC during the cold weather months. Make sure you're deeply hydrating your skin with a rich moisturizing cream every evening and using serums that boost your skin's moisture content. Some women even opt to sleep with a humidifier to reap the benefits on their hair, skin, and overall health.
Lip Love
Our skin is our body's largest organ, but there are certain parts of our body where the skin is even more delicate, and your lips are one of them. Show your lips some love this winter and prevent them from getting chapped or cracked, which is never a good look. Not only do you want to do nightly lip exfoliating scrubs a few nights a week, but use a deeply hydrating lip balm or simple Vaseline every night to keep your pout picture perfect.
Seasonal Fragrances
Most women have at least one signature scent, and some keep several of their favorite designer fragrances in rotation. You want to ensure that you keep your scents seasonal during the winter and ditch the flirty florals and citruses, better suited for warmer weather. Winter is a great time to play with fragrances with richer notes like vanilla, cinnamon, and clove. Some women opt for men's cologne during the winter months as they traditionally have a deeper fragrance. Perfumes should never be overlooked as they are the cherry on top of every perfect outfit and essential to any grooming routine.
Exfoliate Often
Even the most dedicated skincare enthusiasts can sometimes neglect to exfoliate their skin during harsh winter weather because they're worried that it'll dry their skin out, but it's the opposite. Exfoliation is key to sloughing off dead skin and revealing beautiful supple skin, so much so that people would want to buy feet pics from you! (Just kidding…). With all the added lotions and treatments we apply to keep our skin from drying out or cracking during the winter, exfoliating several times a week is key. To get the most out of your bodily exfoliation, exfoliate before shaving. When it comes to your facial skin, instead of a highly irritating textured scrub, exfoliate with liquid exfoliating products and serums.
Face Masks
With all the creams and products we apply to our faces during the winter, it's also a good idea to do weekly face masks to keep your complexion clear. Clogged pores can be a problem for many women during cold weather, and deep pore cleansing is necessary. Not only can products clog your pores, but dust and pollution tend to accumulate in the air more often when it's cold. A clay-based product is perfect for cleaning pores, removing dirt, and tightening your skin.
Hand Creams
Even with the diligent use of gloves, our hands can still become dry from all the harsh winter weather we encounter. Additionally, you can do your best to keep your face looking useful, but your hands will always show your age. So investing in a high-quality, luxurious hand cream is essential to your winter grooming routine. Apply multiple times a day and leave a bottle on your bedside table for quick hand pampering before you fall asleep.
Your grooming routine will include other things specific to you, like your Holy Grail foundations, lash serums, and everything in between, but by utilizing the above grooming editions, you look your best all winter long and throughout the coming year.