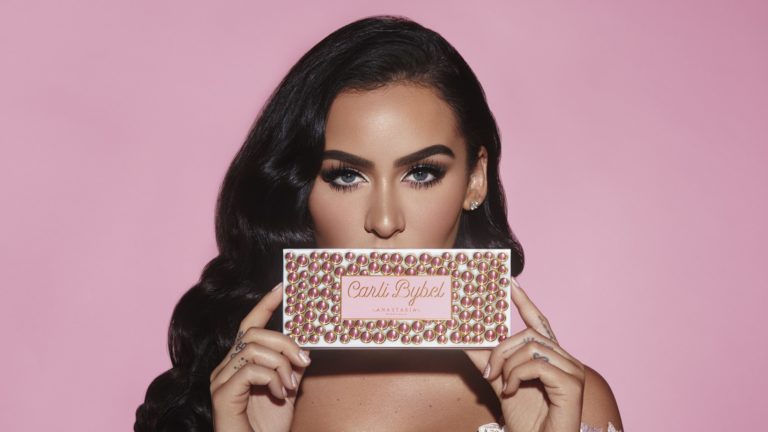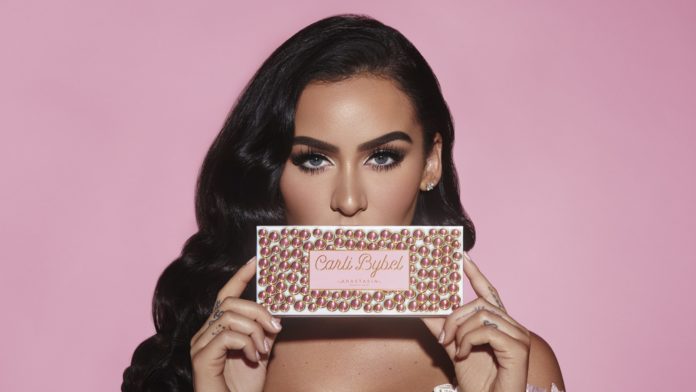 2019 hasn't failed to amaze us with all these new makeup launches. Kylie, Disney, Jackie Aina and many others launched new makeup in collaboration with different brands. And now Carli Bybel fashion, fitness and beauty influencer has launched an eyeshadow palette in collaboration with Anastasia Beverly Hills. She started her YouTube channel in 2011, with six million subscribers on YouTube and 5 million on Instagram now, Carli Bybel is one of the most established beauty vloggers.
Anastasia is a long-time favourite brand of Bybel's, and developed a friendship, Anastasia and Claudia Soare, with the brand's first figures. "When I had reached out to them, Claudia said that they were actually planning on reaching out to me, that they really wanted to do something with me, which was awesome," Bybel tells Allure.
Bybel and Anastasia came up with a 12 shade eyeshadow palette. It took them around a year to nail this eyeshadow palette's colour, Packaging and formula. The palette is an eyeshadow version of fairytale landscape with a series of matte, shimmer, metallic and duo-chrome finishes in neutral, pink, and purple hues. The shade collection is apt for day and night makeup look. 
 The palette is enfolded in white shiny, embossed case that's different from the brand's signature velvet casing, giving us fairytale vibe. The palette is priced at $42 and can be purchased online on Anastasia Beverly Hill's official website and in stores at Ulta, Sephora, Macy's and Nordstrom.
"I wish I could put into words how I feel about this moment!" Bybel shared with her Instagram followers, confirming the news. "I've been working so hard on this for the past year and a half, and I can't believe today's the day I can finally talk about it!!! It's the most beautiful palette I've ever seen, and I know you all will love it as much as me!!"