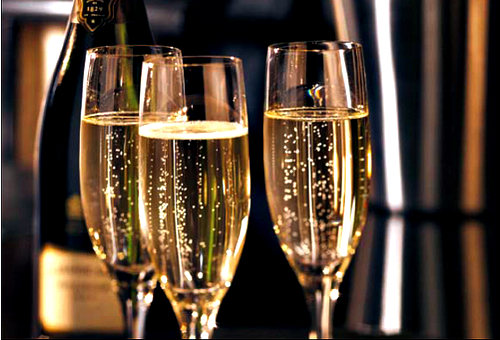 With the pandemic spoiling our social plans, you must be wondering if there will be any New Year's Eve party this year. While it is true that now is not the time to throw some big party, throwing all the caution in the air, putting everyone at the risk of getting coronavirus, it won't hurt to celebrate with just the people in your bubble to ring in the new year. It might be an excellent way to cheer you up a little bit in this pandemic. Maybe, you could throw a small cocktail party at your home to celebrate the year-end; show off your cocktail making skills and impress everyone.
If mixing alcohol with some ice chips is your idea of cocktail, gear up to get some stellar cocktail ideas at your disposal. Here we have listed some impressive cocktail ideas that you can follow for a great New Year's Eve party.
Is There Any Rule In Cocktail Making That You Have To Follow?
Well, mixing a cocktail is not your average chemistry experiment where you have to stick to the proportion all the time. The worst you can do in mixing a cocktail is ignoring the balance of alcohol and ice and focusing too much on the extra ingredient. Alcohol and ice should be the protagonists of your cocktail, while others take the side roles. Because cocktails are supposed to give you a light buzz without it being too dilute, sour or sweet.
Sticking with the classics might be another good idea for the novices. As for special appliances, having a shaker, citrus juice, and sonic ice makers won't hurt either.
Some Cocktail Ideas for You
With the basics out of the way, it's now time to try out some cocktail recipes. These recipes will give you the punch you need to kickstart the New Year. Here are some ideas-
Champagne Margarita
Champagne margarita is a fantastic combination of classic celebratory bubblies with a fun citrusy twist. All you need to make this cocktail is some Champagne, lime juice, tequila, orange liquor, salt, and lemon wedges for garnish. Make sure you have chilled your ingredients beforehand. Mix all the ingredients in a large pitcher, give it a good stir, and you are good to go.
Happy New Year
The name seems like a perfect fit for a New Year's Eve party cocktail, right? It is a combination of wine, brandy, and champagne with slight tangy orange juice. Add 4 ounces of champagne with ¾ ounce of ruby port and orange juice. Add 1 ½ ounce of brandy and shake the mixture well. Top with more champagne, and you get a heavenly concoction.
Moscow Mules
Although it didn't originate in Russia, the taste of the Moscow mule is something exotic. This potent ginger-flavored cocktail is perfect for winter as well as summer. The lime juice will mellow out the spicy gingery taste and bring it all together nicely. To get a Moscow mule for your party, simply add three ingredients- vodka, ginger beer, and lime juice. You can add some mint for garnish.
Spiced Cranberry Margarita
If you are up for something complex, try out the Spiced Cranberry Margaritas. To make this deliciousness, you have to turn on your stove. First, start with making the syrup, boiling some cinnamon sticks with water and sugar. Once the sugar is melted, cool off the syrup. Make your margarita with tequila, orange liqueur, lime juice, and cranberry juice, and then mix the cinnamon syrup.
Jingle Juice
With the Christmas season rolling in, jingle juice will also be a perfect Christmas drink. It is a delightful mix of cran-apple juice, vodka, Prosecco, red Moscato, and red cranberries. Some floating red cranberries and mints will add to its aesthetics as well as the flavor. Feel free to add other fruits of your likings; you can also experiment with the proportion of juice, wine, and vodka.
Grapefruit Mimosa
This simple two-ingredient cocktail is a delicious twist to a classic mimosa. Add champagne to grape juice, and you get your grapefruit mimosa. Use rose champagne to get a lovely pink hue. Don't forget to garnish with pink sanding sugar and some grapes.
Apple Cider Old Fashioned
It's time for some whiskey recipe. Although apple cider is perfect for mimosa and sangria, why not add it to whiskey! Mix apple cider with whiskey, and you get a nice little twist to a classic cocktail. Don't forget to add some cinnamon sticks for garnish.
Midnight Oil
With all these fruity flavors, you might want some change of taste. Midnight oil is a mix of cold brew coffee, rum, ginger liqueur, and banana liqueur. Combine all these ingredients with a dash of vanilla extract and mix them in a shaker. Its caffeinated taste will help you stay up till the new year countdown.
New York Sour
New York Sour might be the most fascinating looking cocktail on this list. Mix some whiskey, syrup, lemon juice, egg white, and pour a little red wine to make your New York Sour cocktail. You have to be careful when you pour the red wine – as you want the red wine to float above the drink like a separate layer. If you are not fond of egg white, you can leave it off.
My Golden Dram
It is a vintage-looking drink with some twist in a classic champagne cocktail. This scotch cocktail has sugar cube (soaked with Angostura bitters), Smokey Scotch, and Prosecco. The result is a heavenly combination of flavor and celebration. This unusual combination of scotch and champagne will be perfect for ticking off this year from your calendar.
On a final note, even if mixing up exotic cocktails is not your forte, you can try some of these recipes. You can practice making something simple and move on to more complex concoctions. Don't shy away from adding your twist to these drinks. Whether it's a classic favorite or a new twist, these cocktails are sure to add joy to your New Year's Eve party.