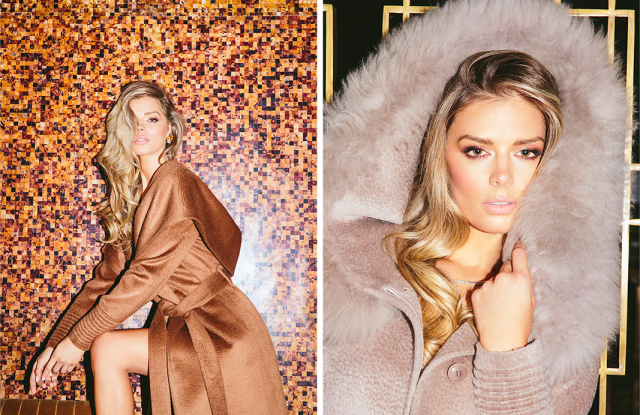 Designer Bojana Sentaler has established its remark in the Fashion industry with Sentaler outwears, a canadian luxury clothing line brand. On this Thursday night, Bojana celebrated its 10-year brand anniversary at EY Tower in Toronto. During the celebration, a canadian model Danielle Knudson unveiled the launch of Sentaler men's outwear collection in the next fall 2020.
Sentaler, on occasion, stated that "To be celebrating 10 years is incredible. The current collection for fall 2019 is the largest collection to date with a lot of references to previous styles and accent colours. Coats that were in fashion 10 years ago are still in fashion today. It's nice to see how diversified the collections are and can be worn by so many different women."
Celebrities like Meghan Markle, Kate Middleton (British Royals), Sophie Grégoire Trudeau admire the brand a lot and were recently spotted wearing the brand's outwear.
Crucial reason behind the success of the brand is that the coats fit perfectly and are very functional and comfortable.
Bojana Sentalar is inspired by Karl Lagerfeld, who has always encouraged her to follow her childhood dreams. In 2009, she launched her first outwear label and has received lots of appreciation and success from the beginning.
Danielle Knudson appears on the night and announces the new launch of Sentaler menswear, which becomes the talk of the town. Sentaler also added in her statement that they keep the essence of the brand's DNA and develop new styles, exclusively designed for men.
The collection first launches on its website in 2020 and then hit the retail market in 20221.
"The hard work combined with the passion from when I was a young girl is one of the reasons Sentaler is where it is today, because everything I create comes from passion," stated Bojana Sentaler on the eve.