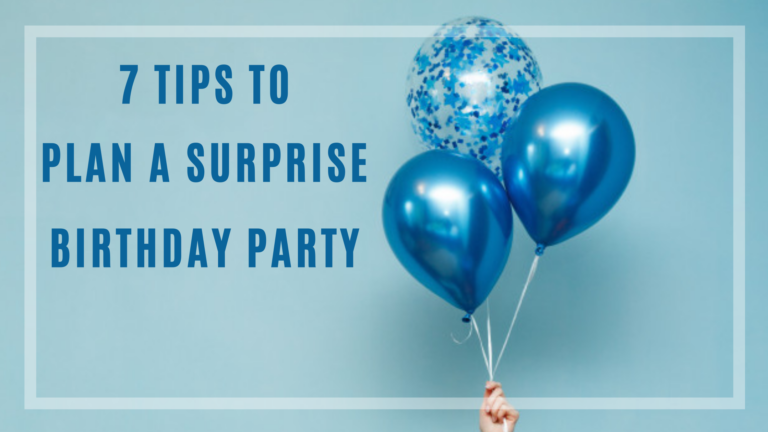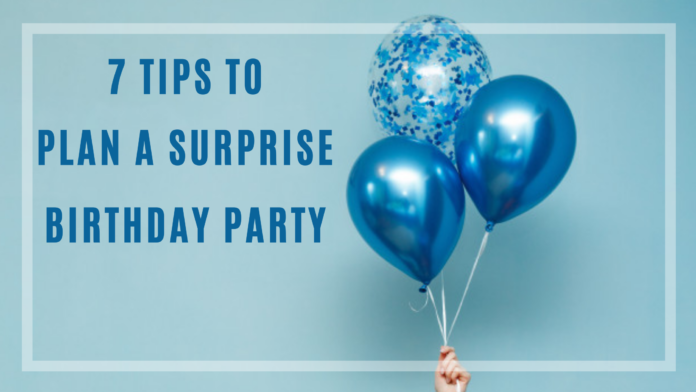 Surprise birthday parties are the best way to make someone's special day even more special. If someone close to you has their birthday coming up, put on your party planning cap, and organize the best surprise party for them. Everyone loves a well-executed surprise party on their special day. Infact, in a survey, over 70 percent of people want to be surprised on their birthday?
There are many things that you'll have to keep in mind to ensure that the surprise party is a good one. Here are some tips that will help you in planning a good party:
1. Invite the Right Guests
No one wants their birthday party to be ruined because the guest list was not what they expected. If that happens at a surprise party, you'd be upsetting the person who has their birthday. Before you get to the other stages of planning, you must come up with a guest list. Include all the people with whom the birthday boy or girl feels most comfortable with.
2. Select A Suitable Venue
Organizing a surprise birthday party in the proper venue is a great step towards ensuring that the person who's having their birthday will greatly enjoy it. You should look for a venue that won't raise suspicion in the heart of the birthday girl/boy.
The location should be easily recognizable so that the guests have no issue in reaching the venue. Most often, surprise birthday parties take place in the home as that meets all the requirements for maintaining secrecy. You should take your guest list into account before you finalize a venue.
3. Send Out Invitation Cards
Nowadays, most surprise party invitations can be sent out via a quick text message or email. However, sending out invitation cards must have a pleasant impact on the guests. For that, create an attractive birthday invitation card that will indulge the receiver and make them excited to come to the party.
4. Have Fun Decorations
Decorating the venue of your party will impress all the attendees and the person for whom you've organized the birthday party will be highly appreciative of the effort you've put in. You can choose simple decorations like balloons and ribbons.
If you want, you can have themed decorations based on the birthday girl or boy's favorite movie character or other similar things. Make sure that you have all the decoration items ready with you much before the event.
5. Don't Wing It
Your planning shouldn't be restricted to inviting everyone, ordering a cake and yelling 'Surprise' Though you might think that the event will go on smoothly without any intervention, you must plan some fun activities to keep everyone entertained.
Plan intriguing games, make a playlist that the guests will appreciate and keep everyone engaged throughout. Doing this will set you as the star party planner of your group. All those who are attending the party will enjoy it thoroughly.
6. Have Plenty Of Snacks
Once you are done with your guest list and have sent out invitations, you will get a fair idea of how many people will be attending. Make food arrangements accordingly to ensure that you don't run out of snacks halfway through the party.
Keep several options and hire a caterer if you want a more professional approach. The snacks need not be fancy, just make sure that they are tasty. Also, order a cake big enough that everyone gets at least a piece.
7. The Gift Is Equally Important
Now that you've finally executed the surprise, seen the birthday girl/boy relish in fun and laughter, don't forget to top it off with a gift they'll love. Your gift doesn't have to be expensive. It just needs to be something that the person will love. Put some thought into the gift and get them something that stands out.
Over to you…
Planning a surprise party is no simple task. You need to ensure that the host enjoys the day to the fullest and along with them, all the other attendees have a great time too. Make sure that you follow these tips when planning your next surprise birthday party and everyone present at the party will be amazed by your meticulous planning!