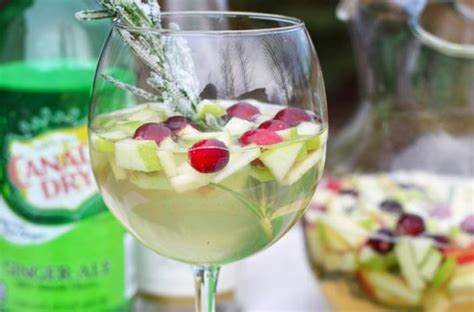 If you are new to the Easter party game, do not fear because we are here to give you all of the top tips on how to throw the coolest and most 'Insta-worthy' Easter party. Easter is a great holiday because it gives you and your family a chance to unwind, play some games, and enjoy great food together. Easter also falls on the first Sunday of the spring equinox. Therefore, it marks the beginning of a fresh new season. This gives you a chance to make the most of your yard and the good weather.
Decor
In order to throw an 'Insta-worthy' Easter party, the decor and aesthetic must be seriously considered. Typically, springtime translates into a lot of pastel or vivid colors. Spring is also the time in which animals are born and flora flourishes. This means an emphasis on flowers and baby animals, like bunnies or chicks.
A great tip to keep in mind when decorating is to choose a few concepts and really tie them in with the decor. Elegance and simplicity are key. For example, if you want to stick to a pastel color palette for decorations, then try to be more adventurous with your choice of flowers. You could stick to a white linen tablecloth to create a simple base, add pastel napkins, cups, or plates, and place a vivacious bouquet of springtime flowers as a centerpiece.
However, remember to keep things fun! You could leave an entertaining party favor, like a pair of bunny ears, on each person's plate before dinner. This will certainly go down a treat with the kids and it's likely to entice some adults into taking some fabulous selfies.
Games
Games are the best way to keep a party going – this goes for the kids and for the adults too. The most obvious game that comes to mind is an Easter egg hunt. This is a classic that cannot go by unmissed. Hide some pre-filled easter eggs around the house or backyard for the children to find. If the kids are a bit older, it may be worth turning it into a scavenger hunt with clues so that they don't find all the prizes at once. If you have a mix of ages, then it's a good idea to color coordinate the eggs for each age group so that everyone has a fair chance.
Whilst the kids are out playing, the adults can relax and unwind by playing a plastic egg game of truth or dare. Buy Easter eggs that are empty and fill them up with different questions or dares for people to do. Add all of the plastic eggs to a bowl and let each guest choose. The person then has to complete the dare, or answer the question, or, if they refrain, they must take a sip out of their drink.
Food
No Easter party is complete without a beautiful spread of seasonal dishes and desserts. Apart from the obvious chocolate Easter eggs, this holiday is full of amazing breakfast, lunch, and dinner recipes.
If you are looking for some good breakfast or brunch ideas, then why not try and create some bunny-shaped pancakes? The idea is to make your pancakes look like a bunny jumping from behind. Take a small pancake and place it down for the head, then lay a medium-sized pancake over the bottom of the small one to form the body. Use whipped cream to create a furry tail and cut two small rectangles to make the bunny's legs. Finish it off with two pieces of bacon folded in half to make the ears. This Insta-worthy plate will go down a treat with your guests.
More classic Easter dishes include deviled eggs, roasted lamb with mint sauce, pork chops, and glazed ham. However, different households have different tastes so feel free to take these classics and put your own spin on them. For some inspiration on what food to serve, check out some of these recipes.
Don't forget to make some cute and quirky desserts for guests. You could even make this a hands-on activity by creating a cupcake making station. Grab some food coloring and Easter decorations to create a stand with icing, sprinkles, and more. Pre-bake all of your cupcakes and leave them undecorated. Then, let your guests grab a piping bag, some decorations and allow them to create their own masterpiece. If you are feeling competitive you could make this a contest.