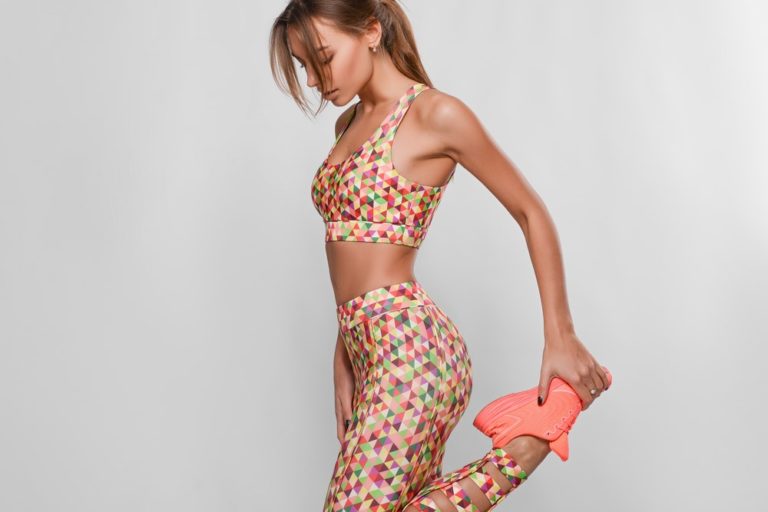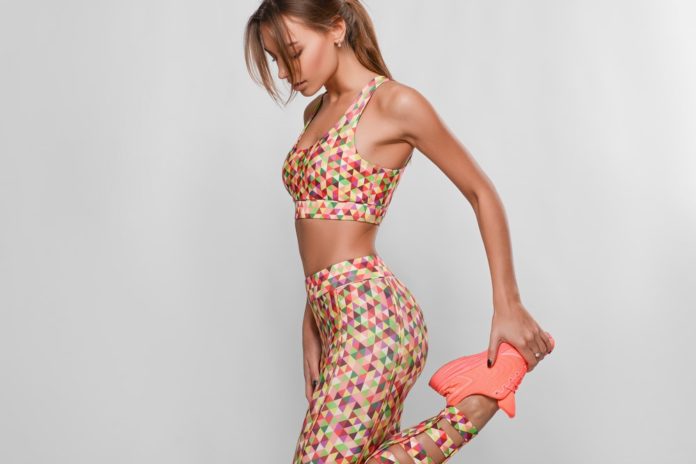 "Athleisure" began as nothing more than a happy accident, a portmanteau for workout gear worn outside the context of, well, working out. It has since morphed into its own fashion trend because of the casual, sporty vibe it gives off (as well as convenience for the few and far between who are genuinely on their way to or from the gym).
Check out these seven ways to pull off athleisure wear, whether or not you ever step foot in a fitness center.
For Men
Gents, don't shy away from athleisure. You look effortlessly fit, and you ought to start embracing it. Accept your destiny already.
#1 Slim Fit Sweatpants
These are just as comfortable as full-on baggy sweats (without the inherent shabbiness), and the tapered ankle will give you a streamlined look. In dark colors, you can hardly differentiate between these and a pair of casual slacks or joggers. They're also perfect for staying comfortable and fashionable while traveling.
#2 Neutral Colors
Men's athleisure looks best in black, gray, white, the occasional navy blue or maroon, and if you've done the rest right, maybe one stand-out color.
Here are a few examples of pairings that will give off the desirable "effortless-stud" vibe, and none of that "muscle-head-gym-rat" look:
Slim navy blue sweatpants, a fitted white t-shirt (perfect for showing off any impressive tattoo sleeves), and a collarless lightweight bomber jacket
Black joggers and a deep maroon crewneck sweater
Dark gray yoga pants (don't worry, not the kind your sister wears), a slim, black long-sleeve, and a dark track jacket
#3 Fresh Kicks
The male obsession with footwear seems to be more about impressing other dudes at the gym than anything else, but shoes are also the secret to completing any good look. A stand-out pair of running shoes will take your outfit to the next level and can provide a much-needed pop of color against an otherwise neutral palette.
For Women
In this case, athleisure is all about mixing fashion pieces with your activewear to create a true blend between, well, athletic and leisure.
But athleisure doesn't have to (and shouldn't) be a 50/50 split.
If it's a fancier occasion, like drinks or a casual date, shoot for 80% leisure with a 20% pop of athletic, like trendy sneakers or a fuzzy sweatband (just kidding, we're joking about the sweatband). If it's an informal hangout with friends or a chill day running errands, you're fine with wearing mostly activewear and throwing in a touch of fashion.
If you're alone in your house with no one else around, then maybe, you can wear your fuzzy sweatband. Maybe.
#4 Balance Fitted & Loose Items
If you're out and about wearing baggy sweatpants and an oversized hoodie, you're bound to look a little messy. Unless that's the look you're going for, opt for only one loose article of clothing and switch the other out for a form-fitting alternative, like:
Bike shorts and a cropped sweatshirt – Bike shorts have blown up big time in the world of sporty streetwear. They allow for a full range of motion while still making your legs look great (like a mini skirt without the… skirt part). Pair them with a cropped hoodie, crew socks, and chunky white sneakers for an effortlessly trendy look that is still comfy and casual.
Track pants and a tight tank – Track pants are another major fashion crossover, becoming a go-to staple for going out by pairing them with heels and a tube top or cute tank. You can also easily dress them down by throwing on a pair of sleek sneakers and a tee. This combo is the perfect beach-to-bar staple.
#5 Leggings
Leggings are the jack-of-all-trades of athleisure. They can be paired with pretty much anything, from a cute top and black leather jacket to an oversized knit sweater and boots. Use them wisely and use them often, as they will quickly become one of your most versatile pieces.
For Both
Men's and women's fashion may seem different, but at the end of the day, pulling off athleisure is about confidence, style, and the right versatile pieces (plus a little something extra).
#6 Accessories
When it comes to raising your athleisure game, accessories are everything. For men, throw on a classy wristwatch or subtle chain, and for women, reach for a bangle or pair of statement earrings. This can add an extra touch of fashion to help you strike the perfect balance every time.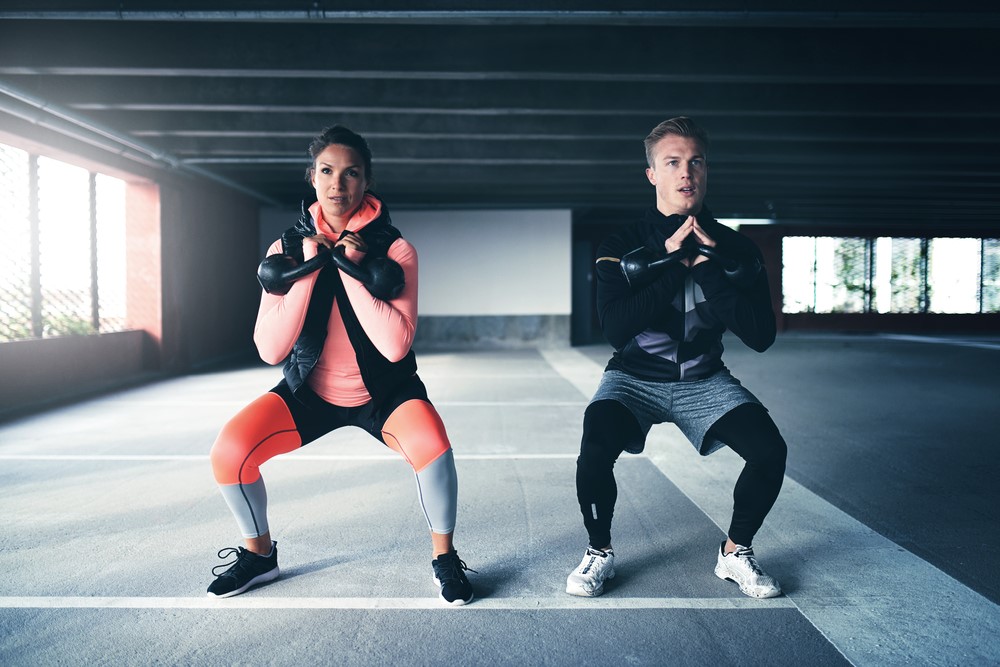 Ready To Hit The Streets
Gone are the days of either/or as we welcome in the days of yes, and—jeans, sneakers, and a sporty jacket, or joggers, boots, and a fashionable overcoat (heck yes!). The beauty of athleisure is in the unexpected ways that activewear can be just as trendy as your brand-new leather jacket or designer jeans (as long as you know how to pull it off).