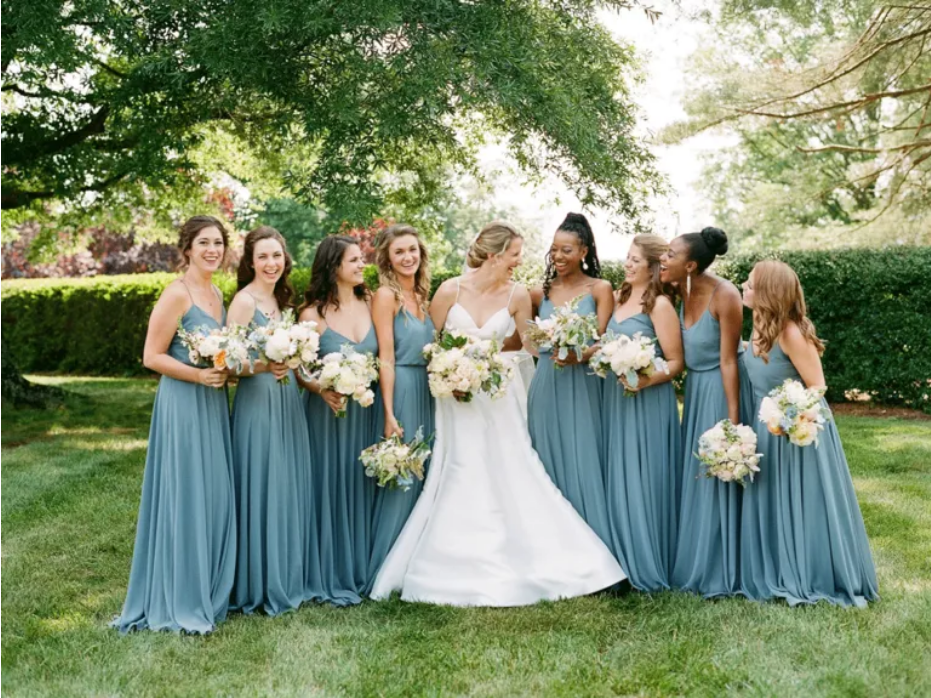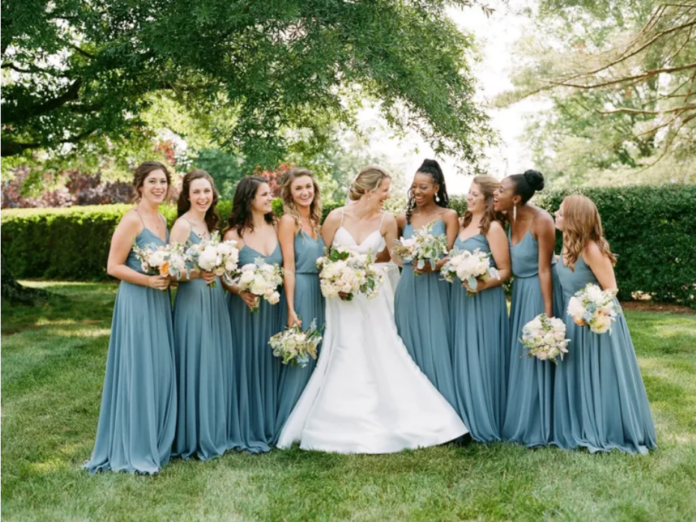 Is your best friend getting married? Congrats! It means you are now a bridesmaid. A bridesmaid has tons of duties. They help the bride prepare and plan the entire wedding. They are part of the bride- team. Your responsibility is more than just helping the bride plan her wedding. You also have to take care of the bride. Make sure she feels special. Also, take the time you have left before the wedding to have fun together with your friend. After the wedding, she will start a new life. You may not meet her as often as you would like. So, use the time before the wedding to not only help her plan the most beautiful day of her life. But also to make a few moments worth remembering for her.
Be there for her
A bride goes through so many emotions when her wedding is coming up. She has to make many decisions. It can feel overwhelming. Thus, be there for her. Check in constantly via phone or text to see how she is doing. Show up when she needs it. For instance, shopping for a wedding gown is a big task. Go with her to support and advise her. Ask her what she needs help with. Doing all these small things will make a difference and show her how much she means to you.
Plan a fun international vacation.
Every bride wants a bachelorette. So why not have a trip? Everyone dreams of a friend's trip to a fun or exotic location. An international trip to Spain, France, Italy, or any other location is worth the hype. Your bride-to-be will be super excited to spend some time with her friends at such a unique place. So pack your dresses and head to the beach. Or in the mountains. Pamper yourself and the bride. Get spa treatments for her. Splurge and live your life to the fullest.
Plan a fun photoshoot.
Whatever you do on the bachelorette, have a fun photoshoot. For this, you can buy bridal robes for everyone. For instance, a white bridal robe for the bride And a different colored bride robe for all the bridesmaids. You can personalize it for more fun. Get the photographer, wear these bridal robes, and have the most fun photoshoot ever.
Decorate her room
These may be the last few days she will spend in her room. Make it memorable. Have her bachelorette party there. Or surprise her one day by decorating the room. It can be something for only you and your best friend turned bride-to-be. Get balloons in her favorite colors. Get bride-to-be foil balloons for the wall. Add pictures of you two. Get cake, drinks, and other things you like to eat. Keep it healthy; you don't want the bride to break out. Just have fun reminiscing about the fun memories you two share.
Give her a letter
Words have a deep impact on people. So why not use it to make the bride-to-be feel special? Give her a letter on her wedding day, bachelorette party, or any other day. The letter can have a paragraph or so from all the bridesmaids. It will tell her how much she means to all of them. In addition, you can write a separate letter to her, telling her how much it is an honor to be her best friend and maid of honor.
Keep nosy people away from her.
No bride needs stress on her wedding day. But there are always people who would love to burden the bride with things. It can be vendors, distant relatives, and more. Make her feel special by keeping all such people away from her. Handle all such issues, so the bride is relaxed on her big day.
Gift her a date with her soon-to-be hubby.
The wedding preparations mean the bride and groom don't talk or meet much. It can be tormenting for both of them. But, as a bridesmaid, you can arrange a secret date for them both.
Capture moments
The last few days have been busy with rehearsal dinners, mehendi, and other cultural things. The bride will want to remember all such moments. Sure, the photographer is there. You should also capture moments for your bride. The moment between her and her mother while getting ready. It is something you can capture, not the photographer.
Be the best bridesmaid and use these ideas to surprise your soon-to-be bride and best friend.