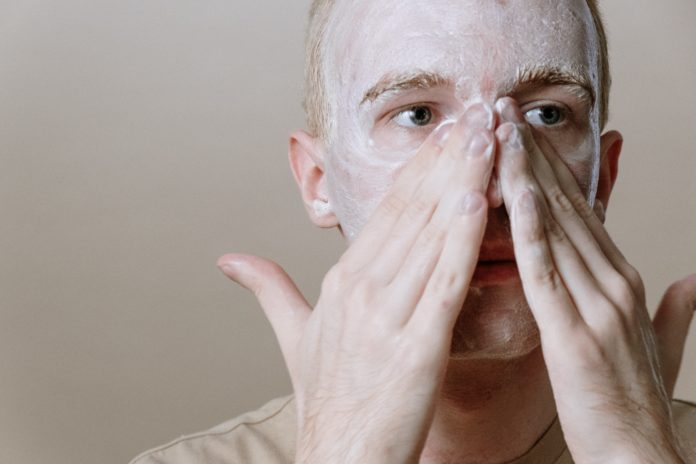 No one likes to welcome big acne on their face just a few days before a special day or any other day. If you are frustrated with your acne breakouts it's time to try some amazing salicylic acid face wash. Here we have a list of the best salicylic acid face wash to keep your skin acne-free.
What is Salicylic Acid?
Salicylic Acid is basically beta-hydroxy acid. It is a soluble agent and penetrates deep into the pores to work as an exfoliant.
How does salicylic acid work?
Salicylic acid penetrates deeply into the skin to do the job properly. This property makes salicylic acid a potent ingredient to work on acne. Salicylic acid dissolves dead skin, clogs pores, and works as an anti-inflammatory ingredient. It also helps in getting rid of pustules and acne faster.
Best Salicylic Acid Face Wash In India
Derma co AHA BHA foaming cleanser
Derma Co. face wash is made using glycolic acid, mandelic acid, and salicylic acid. It is formulated to clean the skin without overdrying. This AHA-BHA Foaming face wash is dermatologically tested and is potent and effective in exfoliating the skin.
Glycolic acid gets rid of dead skin cells and reveals fresh and bright skin. Salicylic acid clears pores and prevents the formation of blemishes and pimples.
Derma Co face wash retails for Rr 349 for 100 ml.
Neutrogena Oil-Free Acne Wash
Neutrogena Oil-Free Acne Face Wash is an alcohol-free cleanser with a deep cleansing effect. This face wash will clean your face without drying out the skin. It is a salicylic acid-based face wash that penetrates deeply into the skin to clean your pores.
Neutrogena prevents acne breakouts by getting rid of excess oil and excess buildup on the surface. Special ingredients condition and soothe skin, leave the skin clean, residue-free, and keeps it oil-free. It is one of the best salicylic acid facewash in India, priced at Rs 600 for 175ml.
Dermafique Acne Avert Cleansing Mousse
This face wash is made of a Bio-Intel system that targets acne breakouts by breaking the biofilm formed on acne bacteria. It clears clogged pores, excess sebum, heals blemishes, and prevents acne breakouts from reoccurring.
Dermafique mousse is soap, oil, and paraben-free and is also dermatologically tested. The face wash is new in the Best salicylic acid face wash in India. 150 ml product retails for Rs 449.
Kaya Acne Free Purifying Cleanser
This Kaya Purifying Cleanser is developed and researched by dermatologists. It contains a unique skin conditioner that does not dry out your skin. Enriched with acne-fighting properties to prevent future breakouts. The Kaya cleanser thoroughly and gently cleanses the pores while removing dirt, oil, and impurities. It is priced at Rs 380 for 100ml.
Cipla Saslic DS Foaming Face Wash
Cipla face wash contains 2% salicylic acid and acts as a peeling agent to shed the upper layer of the skin to open the clogged follicles, which cause acne. Cipla salicylic acid face wash helps in the growth of new skin cells and also gives a young and fresh look to the skin. It is suitable for oily skin and is undoubtedly one of the best salicylic acid face wash in India.
Cipla Saslic DS face wash retails for Rs 396 for 60ml.
Zitclin Zitcare foam Face Wash
Another great salicylic acid face wash is from Zitclin that helps to shed dead skin cells right from the follicles. This face wash will keep your pores clean, and the aloe vera extracts will act as an anti-bacterial, astringent and anti-inflammatory ingredient.
Zitclin face wash reduces scars and also stimulates cell growth. It treats acne and also brings a natural glow to the face. This salicylic acid face wash contains 2% salicylic acid and is priced at Rs260 for 100ml.
Neem Tea Tree & Salicylic Face Wash
Another best salicylic face wash is from Neemli. This tea tree face wash is formulated for oily, combination, and acne-prone skin. As it is a mild cleanser, it will prevent acne breakouts without stripping off natural skin sebum.
Anti-inflammatory and anti-bacterial properties of tea tree oil help in reducing sebum production and also fight acne. Salicylic acid helps in deep cleansing, removing bacteria and dirt while preventing acne breakout in the future. Glycolic acid helps in exfoliating skin, so make sure to use this face wash sparingly.
Neem face wash cleanses the skin deeply and will make your face look hydrated and fresh. As compared to other options, this face wash is slightly costly at Rs 950 for 100ml.
D Acne Foaming Face Wash
D Acne Face Wash contains Glycolic Acid, Salicylic Acid, and Aloe Vera. It works by dissolving the dead skin cells and also boosts the skin rejuvenation process. This salicylic acid face wash will keep your skin free of acne and also controls sebum secretion. It is suitable for all skin types, including acne-prone skin. Although it contains a foaming agent called SLES, remember to check if your skin feels too dry after using this face wash. It is priced at Rs 479 for 60ml.
Bodywise Acne Control Foaming Wash
Bodywise face wash is made with salicylic acid and glycolic acid, both of which are chemical exfoliants enriched with anti-bacterial properties. This chemical duo will unclog your pores, remove dead skin buildup, treat blackheads and acne.
Bodywise salicylic face wash will clean your skin without drying out. The best thing is it is fragrance, paraben, and SLS-free. It retails for Rs 349 for 120 ml products.
Globus Naturals Pimple Clear Glycolic and Salicylic Acid Face Wash
This salicylic face wash is used mainly to control acne breakouts. Globus face wash helps by removing dark spots, fine lines, wrinkles and brightening the skin. Vitamin E and Aloe Vera make sure your skin feels hydrated and healthy. This face wash is best suited for oily and sensitive skin. It is priced at Rs 190 for 100 ml.
Read More- Foods that Cause Acne – Foods to Avoid for Clearer Skin
Benefits of Salicylic Acid
Excellent pore-clearing abilities –Salicylic acid helps in cleaning clogged pores and prevents further clogging.
Removes dead skin cells –it is an oil-soluble BHA that breaks excess dead skin cells and oil.
Removes excess oil – salicylic acid gets rid of excess sebum from pores and also reduces excess oil.
Prevents whiteheads and blackheads – it prevents blackheads and whiteheads from returning to skin surface level.
Reduces inflammation- Salicylic acid also lowers anti-inflammatory properties to address redness and irritation caused by acne.
How often should I use salicylic acid face wash?
Start by using once a day. If you do not notice any dryness or irritation, you can use this face wash twice a day. It also depends on your skin type and age.
If you have sensitive skin, avoid using a salicylic acid face wash.
Limit usage to once a day to minimize the risk of over-drying skin and damaging the skin barrier. 
If you have to wash your face more than once, instead use another mild face wash.
Do not use Retinoids, Vitamin C, and Retinol with Salicylic acid face wash in your skincare routine.
Have you ever tried any of this salicylic acid facewash? Let us know in the comments below.