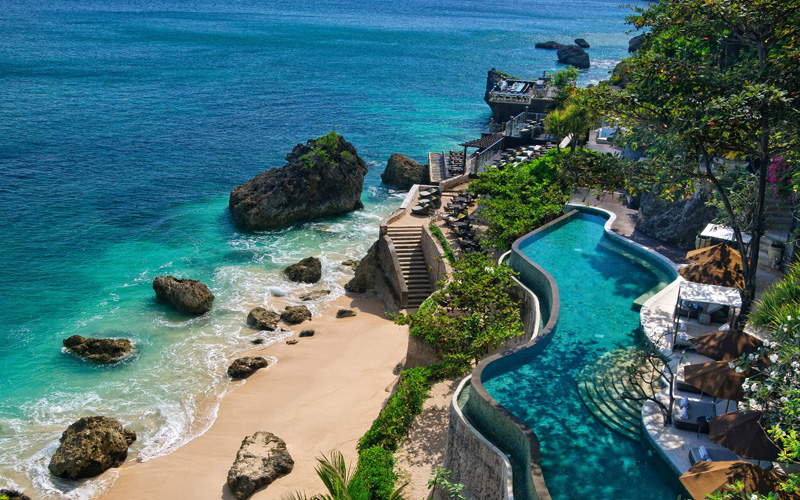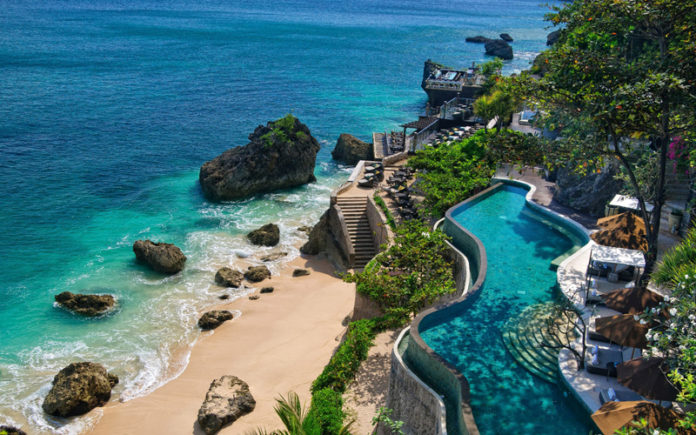 Bali island is among the top holiday destination in the world, and there is no doubt why. Bali has the best beaches, top-notch dining destinations, rich culture, and amazing people. Bali is a dream come true for people who love to travel. Make the most of your holiday in Bali with these amazing Things to do and places to visit in Bali Trip. From a food tour to hiking and swimming in the waterfall and the best shopping places, we have covered it all.
Enjoy the wildlife at Bali Zoo

– if you are an animal lover, then you must definitely take a visit to Bali zoo. Bali zoo is the island's first zoological park. The zoo has friendly deer roaming around freely, orangutans, lemurs, and elephants taking a muddy bath. The zoo is open day and night. Enjoy the night adventures at the zoo and watch nocturnal animals. The zoo is introducing an African wildlife theme soon in 2020.
Enjoy Basking in the sun

– vast ocean, sun-kissed skin; the cool breeze is what a perfect holiday looks like. Visiting the beaches should be on top of your things-to-do list. Bali has some of the best beaches which offer the best surfing and water sport adventures, lavish sunset cocktail experience, and best beachside clubs to party all night. Get ready for some sun basking and enjoy your holiday. Also, if you like to surf, do not forget to indulge in a surfing session and this is how you can increase your wave count while you are at it.

Go waterfall sightseeing

– Bali's waterfall is a must-visit place in Bali Trip. Jump off the waterfall and enjoy a nice swim in the water to experience the thrill. Aling-Aling waterfall has natural slide formation. Grab lifejackets and slide down the waterfall. 
Enjoy the local food at Warung

– warung is a famous roadside restaurant which serves traditional Bali and Indonesian food. The dishes are delicious and very affordable. For $2, you can get a big mountain of authentic and delicious local dishes like Babi guling, Tempe manis, nasi goring, and beef rending, and many more. Add this restaurant in the places to visit in Bali Trip.
Take a Gourmet Safari

– To know a place its must to taste the local cuisines. Get the real taste of Bali's in the most popular neighborhood and embark on a Gourmet Bali food safari. Go on a tour of some of the best restaurants and enjoy the best cocktails and dishes and experience the taste of street food. Don't forget to try the traditional Indonesian dishes, Jimbaran and Seminyak. Looking for some interesting things to do in Bali, then you have found one.
Visit the Hot Spring

– "Air Panas Banjar" Bali Island's famous hot spring near Lovina Beach in North Bali is one of the popular places to visit if you want to relax and chill. The hot spring is set amidst the lush jungle and tropical garden. The place has one private and three public pools, filled with volcanic origin hot water gushing out of dragon heads carved in stone. Get in your swimsuits and enjoy a therapeutic hot water swim.
Go Hiking on Mount Batur

– Do you

 

want to feel your heart pumping and blood rushing through your veins? Then you should climb up the active volcano. Sounds Cool Right? Hike up till the top of Mount Batur, start at 3 am in the morning. It only takes a few hours to complete the Hike. 
Shopping spree-

W

e all love to shop at least a little something when we travel outside. Shopping is the priority thing for a shopaholic. Bali is a shopping hub for fashion, furniture, shoes, home decor, bags, bikinis, and the list goes on and on. Bali's famous boutiques, Canggu's Boho and Seminyas, have the best collection of western items. Enjoy a day filled with a shopping spree and retail therapy and get lost in the streets of Ubud to find artisan and traditional pieces.