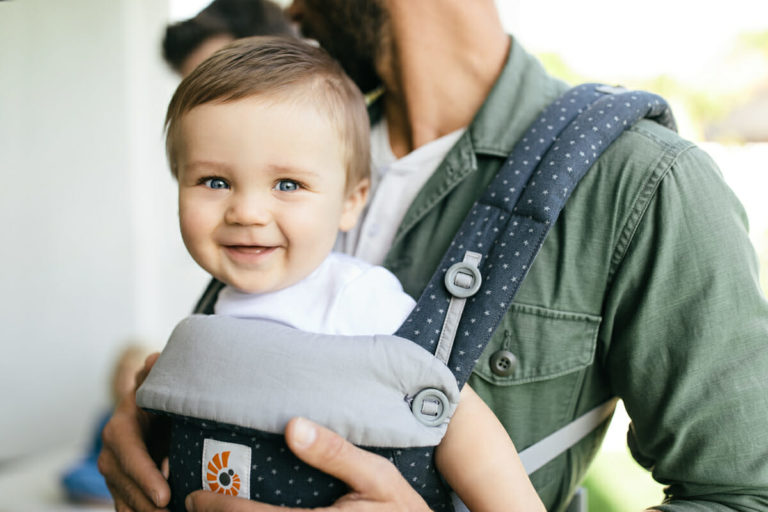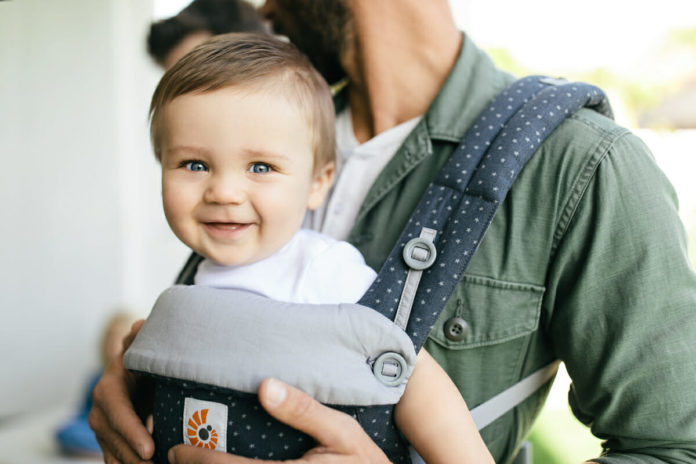 The baby carrier industry has exploded over the last few years. With the popularity of babywearing growing and more options appearing on the market, it can be difficult to know what's best for your baby when choosing a carrier or deciding how to dress baby in a carrier. Luckily, we've put together this handy guide of tips and suggestions based on our experience, research, and lots of questions we've received from customers over the years.
Baby's comfort
Dressing your baby for a carrier is not unlike dressing them for any occasion. It's important to consider their health and safety, as well as their comfort and enjoyment. Babies are best kept warm and comfortable. During hot weather, it's especially important to keep cool by wearing ensembles such as these rompers from Presley Couture. In addition to choosing clothing made of breathable materials like cotton or bamboo, you should also consider temperature-sensitive fabrics like lightweight wool. Similarly, if your baby will be worn during the winter months, it's best to dress them lightly so they won't get too cold inside of a carrier.
Protect baby from wind, sun, etc.
It can be difficult to choose what baby should wear in a carrier. Although there are several options, some are better than others for baby's comfort and safety. For example, if you're choosing between wearing baby during cold and warm weather, it's important to consider if your baby will need protection from wind or sun exposure. When wearing a carrier in colder temperatures, you might want to layer clothes on top of one another; however, if you live somewhere with warmer weather, try avoiding multiple layers so that your baby doesn't overheat. An easy way to keep things cool is by dressing your bundle of joy in cotton clothing.
Baby carrier safety
When you need to take baby from place to place, a Baby Tula carrier can be convenient, especially when your baby is young. But while they're super handy, carriers are only safe if they're used properly. Safe use includes proper fit and adjustments as well as age-appropriate clothing for your baby. Here are some tips to keep your little one safe and comfortable while she's traveling with you. A carrier should never cover baby's face, limit airflow or hinder their ability to breathe.
Newborn babies younger than three months old should always ride facing in; babies typically love facing toward mom or dad so long as there isn't any physical interference or pressure on their chests (carriers designed for children typically offer harnesses that either remove or reduce pressure on their chests). Keep in mind that even older babies may not necessarily feel secure facing inward until about six months old—and sometimes later! It's important to remember that being able to see out in a new environment will help ease anxiety about being inside an unfamiliar space—which can ultimately make it easier for them to fall asleep during your outings together.
Things to consider while dressing baby for your carrier
Make sure any jacket zippers only go up and down and not left to right as they can be dangerous if they are snagged by something when baby is inside your carrier. Don't over-dress baby. Dressing too warmly can cause sweating, skin irritation and pose health risks for your little one. After all, you wouldn't over-dress yourself before taking an afternoon stroll. What should baby wear when he or she is in your carrier? A good rule of thumb is to dress as you would for any other type of physical activity—so no jeans, leggings only! If you expect to be outside for more than an hour with your carrier on, consider pants (without cuffs), lightweight long sleeves, lightweight gloves, and socks for your baby. Make sure any articles of clothing aren't loose-fitting and that there are no drawstrings or strings that could become entangled around the face or neck.
Babies love carriers because they give them away to be close to you while providing some level of independence and stimulation. Carriers are great for short periods, but make sure your baby has plenty of opportunities to lay flat on his or her back so he or she can develop properly. Dressing your baby for a carrier is no different than dressing any other small child—be considerate about when and where you do it and always make sure to buckle up your baby with a strap or belt.