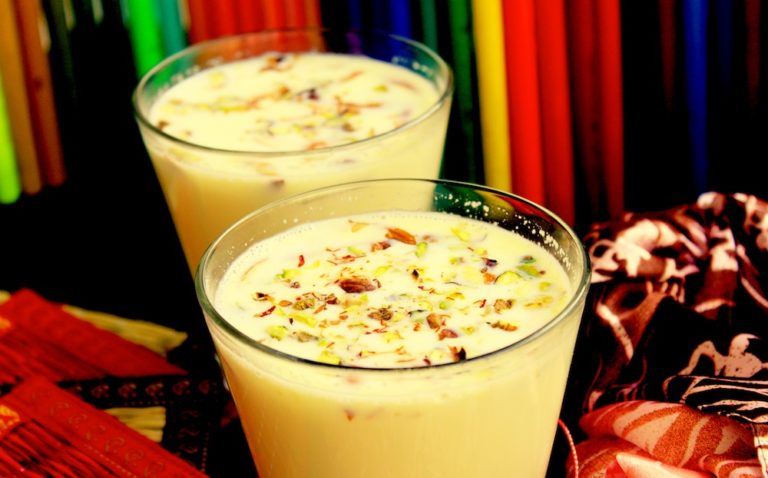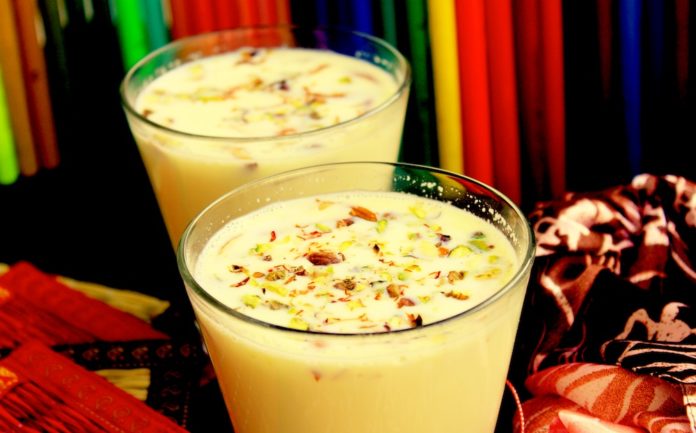 This post is based on the vegan, healthy and delicious smoothie that can be made in a minute.
We have seen so many Vegan, Sugar-free, Healthy, and nutrition-packed smoothies. We all have once or routinely add into our morning breakfasts. Now for a change, let's try this super tasty Golden color milk made with highly rich ingredients within minutes.
For telling you the further benefits of the milk, it will help you get strength throughout the day and help you boost the immune system. It makes you feel like a full appetite and even doesn't need to eat for at least 3 to 4 hours after drinking the milk.
Ingredients Need To Make Vegan Golden Milk:
Ingredients to make healthy and delicious smoothie are easily available at your nearby store or you can order online.
Half a teaspoon of Nutmeg
600 ml of almond milk or coconut milk or any other non-dairy milk
Half a teaspoon of Small Green Cardamom Powder
One Inch Slice of fresh, peeled and grated Ginger or Half Teaspoon of Ginger Powder
Two Cloves
A Pinch of Black Pepper Powder
Half Cinnamon Stick
One Tablespoon of Rose Water
Half Tea Spoon of Vanilla Essence
One-fourth Teaspoon of Turmeric Powder
Two Table Spoon of Skinned and Shelled Pistachios
Five Strands of Saffron
One Tablespoon of Coconut Palm Sugar or as per your taste
A pinch of Sea Salt
Half Table Spoon of flaked almonds and pistachios for garnishing
And a pinch of crumbled dry Rose Petals for garnishing
Method To Make The Super Healthy and Delicious Smoothie
Gently crush black pepper, ginger powder or grated one-inch ginger, cardamom, nutmeg, cinnamon stick, turmeric, saffron, and cloves together in the Grinder
In the second step, put the mixture(keep aside a good pinch of the mix for garnishing purpose) on the milk pan and heat it gently for one minute. Take care that the mixture must be on low flame and do not burn
Now add the non-dairy milk with rose water, coconut palm sugar, vanilla extract, and sea salt. Gently heat the milk for a good 2-3 minutes.
Allow the milk to cool down and, after some minutes, put the milk into the refrigerator.
Serve the healthy and delicious smoothie in your favorite glass, garnish it with flaked almonds, saffron strands, pistachios, dried rose petals, and the powder mixture you keep aside.