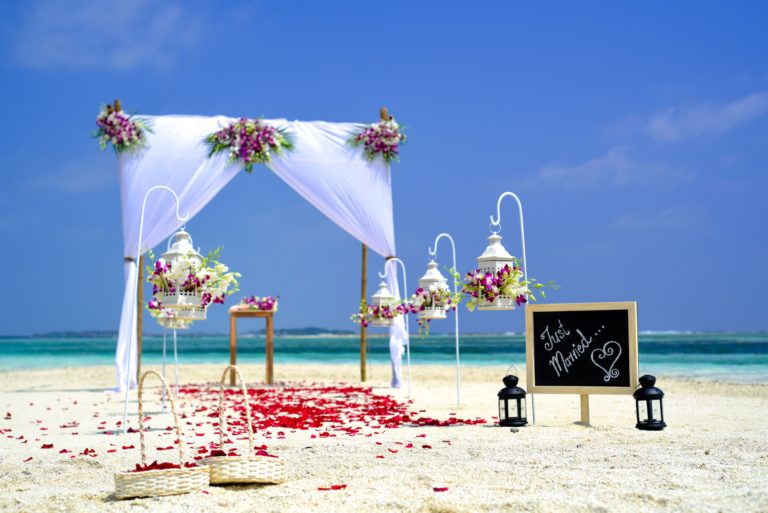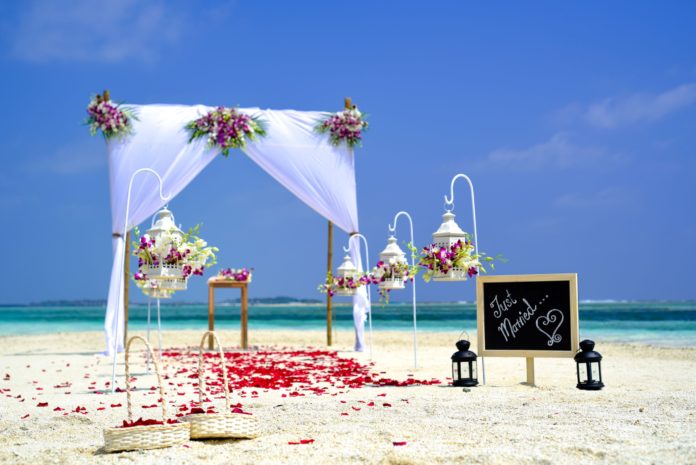 Flowers give you a feeling of intense love and gratitude. They explain to us the beauty of life, and they are the reason why this earth looks so beautiful. We all find flowers as the best way to express our different emotions towards a person, like a yellow flower for friendship, a white flower for peace, red flower for love. Flowers help to create an aura in the atmosphere, which any other thing fails to.
All of us wish to enjoy all the occasions of our lives in a pretty environment. Any occasion it may be, the presence of flowers will surely make the mood of everyone happening and cheerful. Therefore, it is essential to create a wedding flower checklist to embrace the importance of flower decoration throughout.
Let's see why do you need to choose the floral decoration for your wedding?
Fills the atmosphere with positivity
All you need to know about wedding decorations is that no other element can replace flowers. Flowers have a very precious art of spreading positivity in the environment. Whatever occasion it may be, you need your surroundings favorable in order to enjoy the celebration. There is no other thing than flowers, which can help you to create a positive vibe in yourselves. Choosing a floral decoration is indeed an excellent idea to make your guests encouraged to live in the moment.
Looks overwhelming to the eyes
While prepping the wedding flower checklist, you must be sure of the fact that flowers are no doubt one of the most beautiful things created by God. Floral decoration helps make your set-up look extremely beautiful. You can pick up any color you want. If you want to make the entire area look bright, then you can choose bright and dark color flowers. If you feel to have a light setup, then you can choose the light color flowers such as white, peach and many more. Flowers have a fantastic attracting power. They can easily make you fall for their beauty. The floral decoration looks so beautiful that you just can't take your eyes off their pulchritude.
Fills the surrounding with fragrance 
Flowers are helpful in spreading sweet aroma in the surroundings. One of the tips for beautiful wedding décor is to opt for flowers, as they also act as natural perfumes. If you love to be surrounded by different fragrances, then you can choose a diverse variety of flowers with different fragrances to fill the entire environment with the natural scent. The aroma flowers spread is long-lasting. Some people prefer sprinkling different kinds of artificial fragrances, these fragrances neither last longer and nor are they good for your health. The sweetness of flowers will light up your occasion with happiness and joy. 
Various patterns 
The importance of flower decoration is that the flowers can multiply the beauty of anything. They can be utilized to decorate any area of the location fantastically. Paper decoration can never be as much appealing as the flower decoration. The benefit of flower decoration is that it is helpful in creating various kinds of patterns. From making rangoli to decorating the hall's wall, flowers can be used in all the corners to make your location look wonderful. If you don't want to get into a longer work and to choose the pattern, then you can simply tie a bunch of flowers with a string; only this much can make your place look pretty.
Perfect for any celebration 
You don't need to have a particular occasion to put up the floral decoration. Be it a house party or a wedding, the floral decoration is useful in all. Even if you are planning to organize a theme-based function, then too floral decoration can be the idea. You can choose the contrast of flowers which match your dress code. Even at your wedding, you can select the flowers for the decoration, which goes with the color of your wedding outfit.
Beneficial for the health
Flowers are helpful in reducing the stress level. Coming up with the idea of flower decoration will not only help you, but it will surely help all your invites to enjoy the celebration without any stress or anxiety. As everyone knows, when a flower is given as a gift, it makes the receiver happier. Presenting a set up with flowers all around will make the mood of all your guest cheerful. You can make everyone feel good by putting up beautiful flowers in front of them. When you organize an event, you get so much engaged in the Huss buss that you fail to enjoy your own function. In this case, your floral decoration is surely going to be your savior. The number of positive vibes you will get will make you forget all your worries.
All you need to know about wedding decorations is that you must give priority to flowers. The idea of using flowers can never go cliché; it will always add vibrancy to the aura as well as your mood. To get into more discussions regarding weddings, click here.