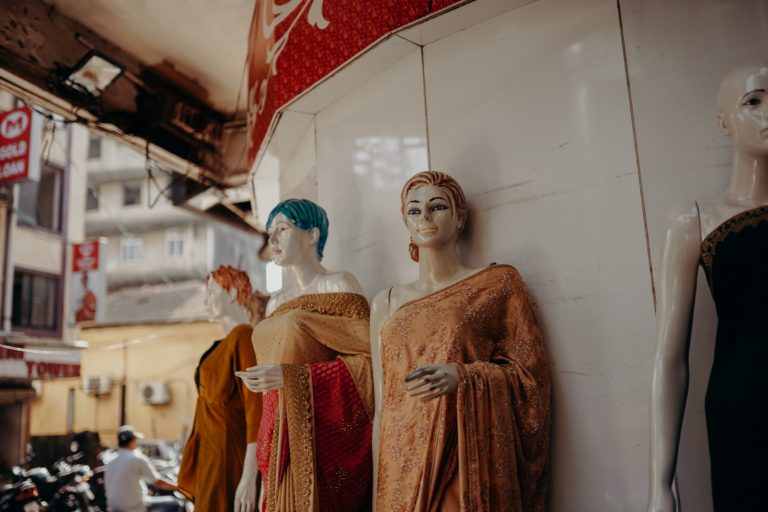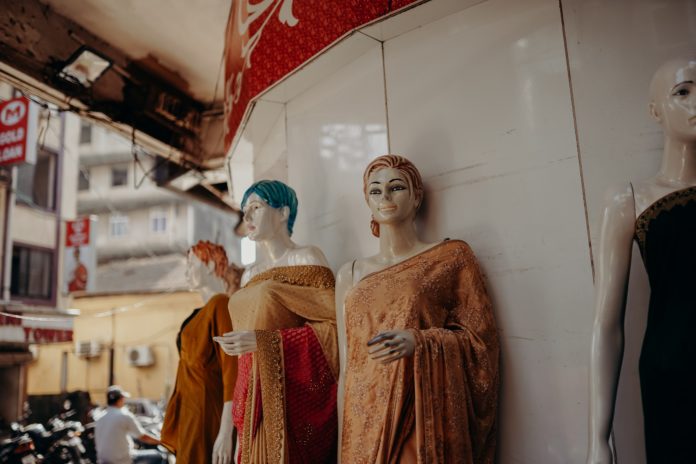 Banarasi saree has been treasured in the Indian handloom since ancient times. Originating from Varanasi or Banaras, the Banarasi silk saree holds a crucial space in every bride's trousseau.
From Banarasi sarees to lehengas, dupattas to blouses, brides focus on revolutionizing their Indian wedding outfit game with these classic silhouettes. Since these are never going out of style, we have some of the best labels in India to buy your dream Banarasi silk wedding outfit.
After all, no matter what trend we are following right now, Banarasi silk is a timeless piece and is here to stay forever.
Check out the best Indian labels to buy Banarasi silk saree for weddings.
Raw Mango
Raw Mango is one of the finest Indian labels for brides looking to buy traditional silhouettes. Sanjay Garg founded it, and the label focuses on creating the finest quality Banarasi silk saree by weavers across Madhya Pradesh, Rajasthan, Varanasi, and West Bengal.
Raw Mango offers a century-old skill blend of perfect modern cuts and designs which are not worth missing. You will find an amazing collection of sarees and lehengas in different color combinations appropriate for Indian festive occasions.
Ekaya Banaras
This is one of the bride's go-to brands for shopping designer Banarasi outfits for weddings. Palak Shah founded it, and the brand is popular for offering a wide range of color options in Banarasi Silk. If you are ready to set the trend on your wedding, Ekaya Banarasi is a must check out.
Asha Gautam
Opened in 1998, Asha Gautam was opened by a mother-son duo, and the brand reflects charm, beauty, and grace in traditional Indian women's outfits. They showcase some of the most exquisite collections of Banarasi saree and lehenga.
This designer duo is forced to keep the charm of traditional weave alive. This label offers some of the most captivating Banarasi silk saree designs for Indian weddings with modern sensibilities and traditional textiles.
House Of Raisons
This brand was established in 1969 and brought together rich weaves and handcrafted textiles from all around the country. Their Banarasi sarees come with inimitable visual effects paired with unparalleled opulence, making them appealing and one of the best labels in India.
Tilfi Banaras
Life was born in Banaras and brought cultural wisdom and beauty in one place with age-old craftsmanship directly to you. The brand name reflects a technique used for Banarasi weaving using three meenakari yarns running without a break.
Tilfi Banaras stands for offering pure Banarasi silk handloom. They have a range of exquisite Banarasi silk saree and lehenga embellished with heavy brocade in stunning colors and stopped with intricate work. You can shop their collection online on their official website.
Ahab
Ahab is a brand by Aanchal and Akshita, offering a timeless stock of heritage pieces handcrafted by traditional artisans. Their design aesthetics are unique, making this label a favorite spot for the bride-to-be to shop Banarasi saree.
Swati And Sunaina
Swati & Suniana is a luxury label of handmade textile established in 2015. They work with the highest level of craftsmanship and artistry in Banaras. The label offers contemporary heirlooms perfect for today's connoisseurs. Each Banarasi saree is handwoven for several months, attempting to match the historical masterpieces and ensure 100% comfort to today's brides.
Katan Weaves by Ruchika Modi
Another great label to check out some amazing red Banarasi silk saree options is Katan. Katan Weaves offers the prettiest silk saris made with traditional weaving methods but inheriting a contemporary twist. If you wish to buy some Banarasi sarees to be a part of your bridal kit, then do not forget to check out Katan Weaves.
Bageecha Banaras
This is a celebrity-approved Banarasi label offering the finest weave combined with modern and exquisite design for contemporary Indian brides. From Bnarasi silk saree to lehenga and suit, this one-of-a-kind label offers it all.
Buy Banarasi Sarees With Ayush Kejriwal
Glasgow-based designer Ayush Kejriwal's Instagram Feed, gives an insight into the ethos of the brand. Each designer piece boasts rich textile, striking colors, and weaves paired with bold motifs. He uses real women as his brand's model ranging from unconventional faces to dusky colors and real body shapes, making his label ideal for event brides-to-be.
Faiz-E-Noor
Faiz-E-Noor is a one-stop place for unique Banarasi outfits in a range of vibrant colors. It was founded in 2016 by Harjeet Kaur Narang and Simran Wadhera. This store should be on top of the list to do wedding shopping. Faiz-E-Noor will turn your dream bridal look into reality with a perfect blend of Banarasi Weaves.
Final Words:
We all love to dress up and experiment with our ethnic and vintage classic pieces. Put on your shopping outfits and start making some space on your wedding trousseau for some stunning Banarasi saree and lehenga outfits.