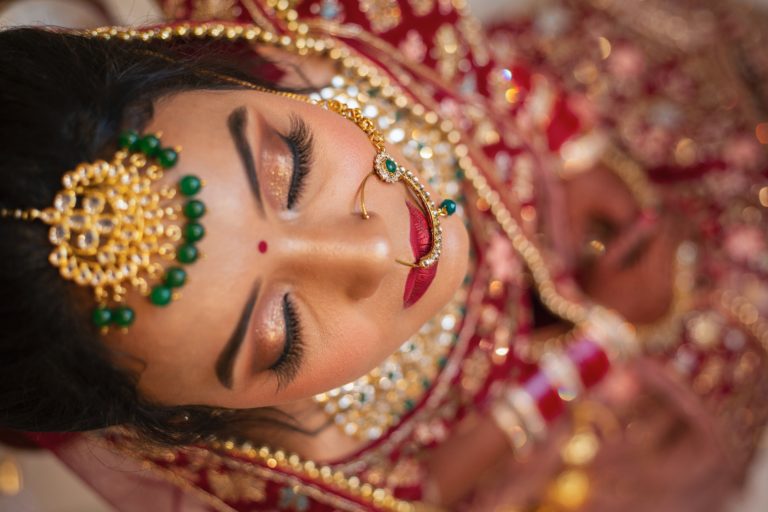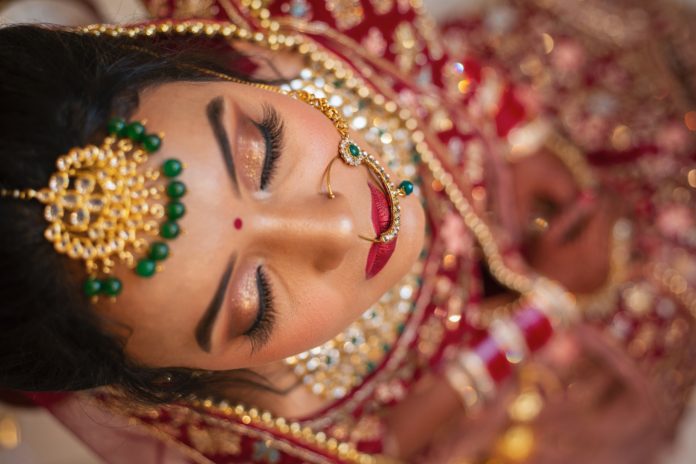 Kundan Jewellery is a popular type of bridal jewellery style and is most commonly used in North India. These are made of raised pure gold frames and have a distinct appearance creating an opulent look with wedding outfits.
As Kundan is a term that refers only to the gold part of the jewellery, you can find this in plenty of traditional Indian styles like Polki, Meenakari, and even plain gold. So brides-to-be can expect many different elements when shopping for a Kundan bridal jewelry set.
From choker necklaces to statement rings studded with Polki diamonds, you will have so many options to choose from to achieve your dream bridal look. Also, brides can try various Kundan jewellery sets to fit their prices and budgets in every style.
Here are some of the most popular labels to buy Kundan jewellery sets at affordable prices.
Alex Jewellery
Alex Jewellery holds USP in Kundan, gold, and Zaveri; the brand believes in making jewellery that will create a fashion statement and become an important element for completing a bridal look.
Alex Jewellery offers a range of bridal Kundan jewelry designs and also allows personalizing the jewellery according to your needs. Whether you need jewellery set for the wedding, pre-wedding and post-wedding shopping, you will find beautiful pieces for all your ceremonies. The bridal Kundan jewellery set at Alex starts from INR 50,000.
Talwar Jewellers
This jewellery boutique is based in Delhi and was established in 1950. Since then, Talwar Jewellers have been every bride's best friend and aim at making them look their very best on the wedding day.
Using designer, vintage and regional styles, Talwar Jewellers offer affordable pieces to every bride. They have plenty of Kundan jewellery designs to choose from and will help you create your dream wedding look. They also have some amazing jewelry pieces for many other special events.
Talwar Jewellers has achieved a big name in the market due to superior quality, finish, and designs. Their store is located in Karol Bagh, offering royal Kundan bridal jewellery sets with prices starting at a mere INR 36,000.
Dwarkadas Chandumal Jewellers
This royal Kundan bridal jewellery store located in Mumbai is a one-stop destination for all your wedding jewellery needs. They offer pure gold jewellery and have experienced craftsmen in their team to create the most intriguing jewellery designs to choose from.
Dwarkadas Chandumal Jewellers have a rich catalog full of beautiful jewels that women will want to pass on from generation to generation. The store is situated in Zaveri Bazaar, offering bridal Kundan jewellery designs with price points starting from INR 5,000 for artificial Kundan jewellery, making some of the most affordable sets for people out there.
Praveen Jewels
If you are in search of a bridal jewellery store that meets all your requirements, then you must visit Praveen Jewels. This is a famous jewellery store in Bangalore, making a blend of classic and contemporary bridal Kundan Jewellery designs crafted with utmost perfection. They will ensure that you look nothing less than a princess with royal Kundan bridal jewellery.
The store is located in Vijayanagar Club Road, offering Kundan jewellery design starting from INR2,500 only, making it one of the most affordable places for many brides.
Ashoka Jewellers
Situated in Goa, Ashoka Jewellers was first established in Mumbai in 1970. Now they have two stores in India to cater to the jewelry needs of brides. They are known for offering a variety of Kundan bridal jewellery designs.
The store is specifically known for holding several international exhibitions in many countries and are famous for their intricate designs. Along with modern and traditional Kundan designs, the wedding catalog also offers many other types of traditional jewelry, which are a must-have in bridal trousseau.
These include bracelets, bangles, rings, pendants, necklaces, earring etc. Ashoka Jewellers also have some intricate jewellery pieces to suit other occasions.
Final Words
Bridal Kundan jewellery sets are the most intricately designed pieces that can make any bride look royal. With an amazing collection of uncut diamonds and other precious stones combined together to make the perfect bridal jewellery set, these will definitely make you look imperial on your Big Day.
Adding these lovely jewellery collections to your bridal trousseau will guarantee you to stand out at all wedding functions. If you are planning to buy some jewellery, do not forget to start shopping at these popular stores.
Check out some amazing Indian labels to buy Banarasi sarees and lehengas.