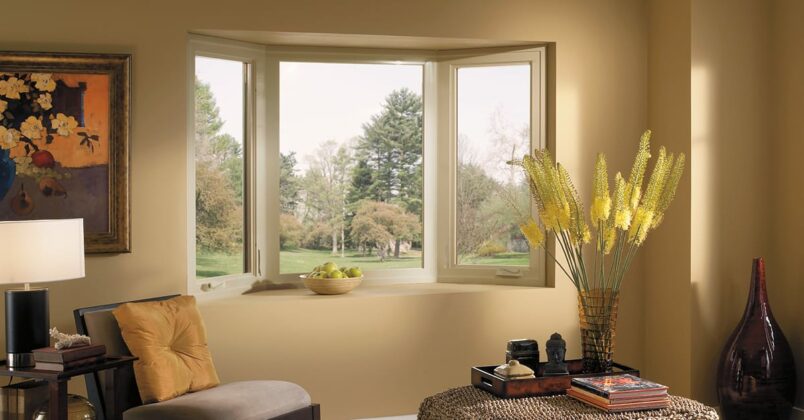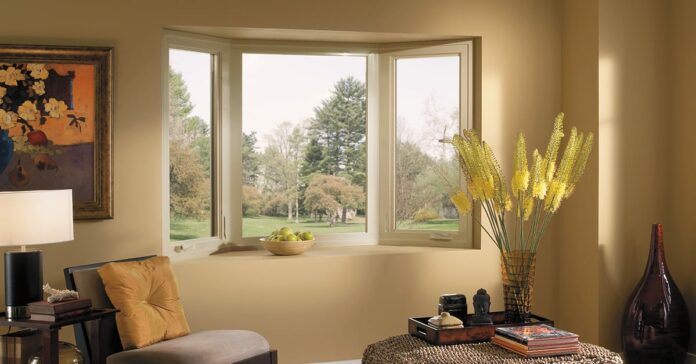 Bay window design ideas – If you own a bay window in your home, you are certainly aware of how it may improve the appearance of your space. They allow enough natural light while also providing views of the surrounding area. But, unfortunately, when they're open, they also produce a cross-breeze.
However, bay windows are sometimes viewed as a needless waste of space. Many homeowners are unsure what to do with this architectural feature. Thus, they go underused or underutilized. We're here to tell you that your bay windows may be a wonderful addition to your home's interior decor. They create a perfect backdrop for imaginative design, whether you build a comfortable sitting area around them or use the space for décor and storage.
With a little preparation, there are several ways to make the most of your bay window area. A few factors, such as the size and position of the bay window, ultimately dictate how you design or decorate it. However, incorporating functionality may use your bay window space for more than aesthetics. Here are some bay window design ideas from Livspace interior designers.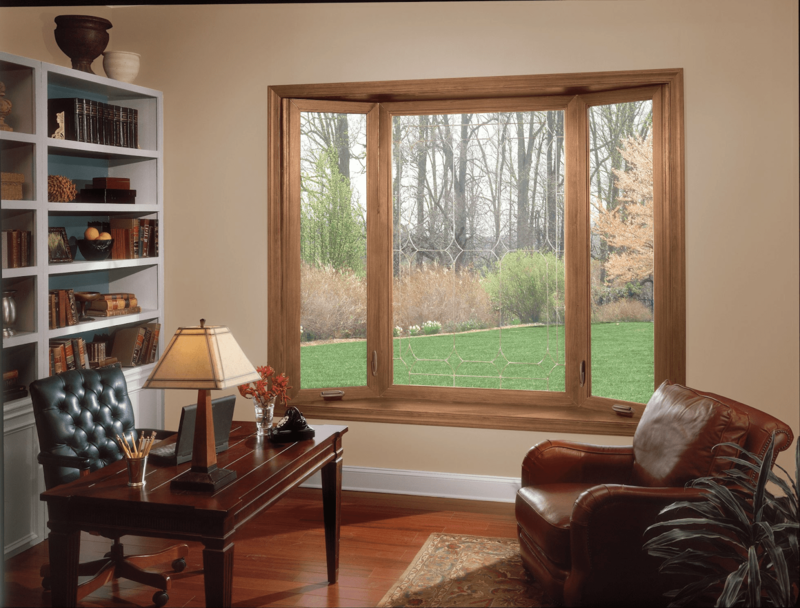 Convert it into a Cozy Workplace
Do you lack a separate home office? It's not an issue. Designers recommend placing your desk and chair in front of a bay window. Feng Shui experts agree with this bay window concept, advising you to work with your back to the inside of the room. Additionally, you can see who is coming toward you, which makes you feel secure. Finally, use window curtains or shields to prevent the sun's harmful rays.
Create a Reading Nook
Bay windows allow you to enjoy the view while creating a comfortable place with little effort. Kristin Patrician, owner and main designer from Dwelling Envy Virtual Interior Design Firm, proposes creating a nice reading area with a custom built-in bench with storage and then adding cushions and beautiful pillows (or an excellent napping spot).
Make a Breakfast Bar
Do you have a bay window in your kitchen? If so, this bay window design concept is worth considering. It is an excellent location for a breakfast nook, whether you build a seat or simply place a breakfast bar near the bay window. If you already own a formal dining room, convert it into a more relaxed coffee-drinking space. When selecting furnishings, ensure the window's beauty isn't too much covered.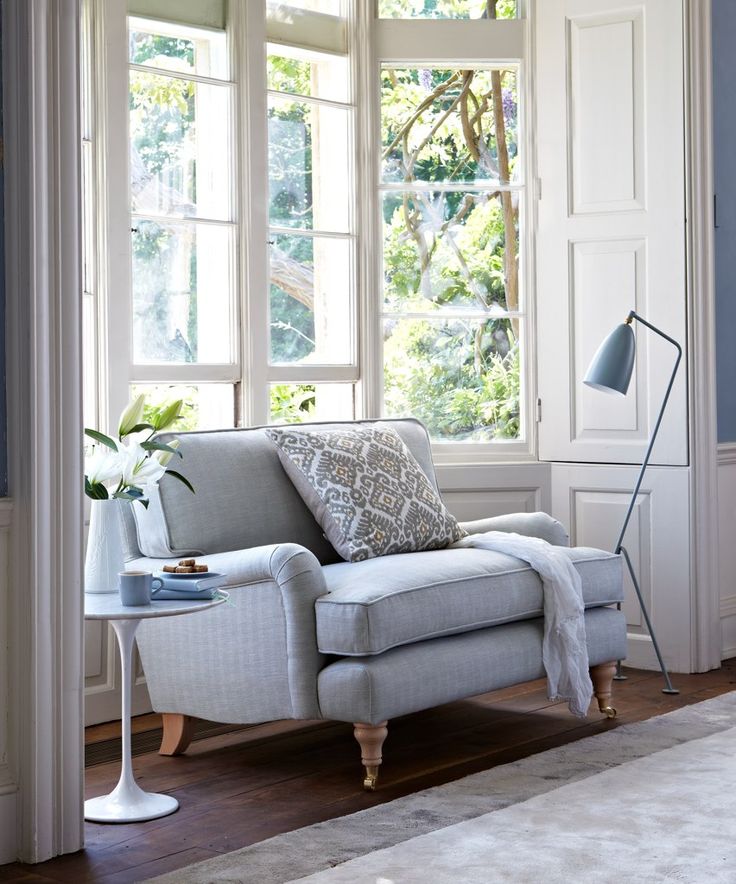 Include a Love Seat
Clarke suggests adding a wide, upholstered chair, a short couch, or a loveseat in front of your bay window to create a sitting area. If your bay window lacks a sill, consider positioning the couch a foot or two in front of it, with a console behind it. You may also place a side table or two close so guests can put their beverages.
Make a Coffee Drinking Area
This bedroom bay window design is worth considering. This sofa space in this beautifully stylish bedroom is ideal for drinking coffee or wine, reading, or relaxing. It might also be a chair by the bed. You may conceal it with gauzy draperies. The gauzy white draperies allow light to pass while retaining intimacy and privacy. Simple white upholstery creates a soothing atmosphere without seeming crowded.
Install a Storage Bench or a Window Seat
Those short on both sitting and storage understand the value that functional furniture, like storage benches, can add to a space. Consider adding a cushioned seat with a built-in bench or storage with baskets underneath it to maximize the use of your bay window design. For added comfort, add a blanket, throw cushions, and a side table for beverages or décor.
Install Drapes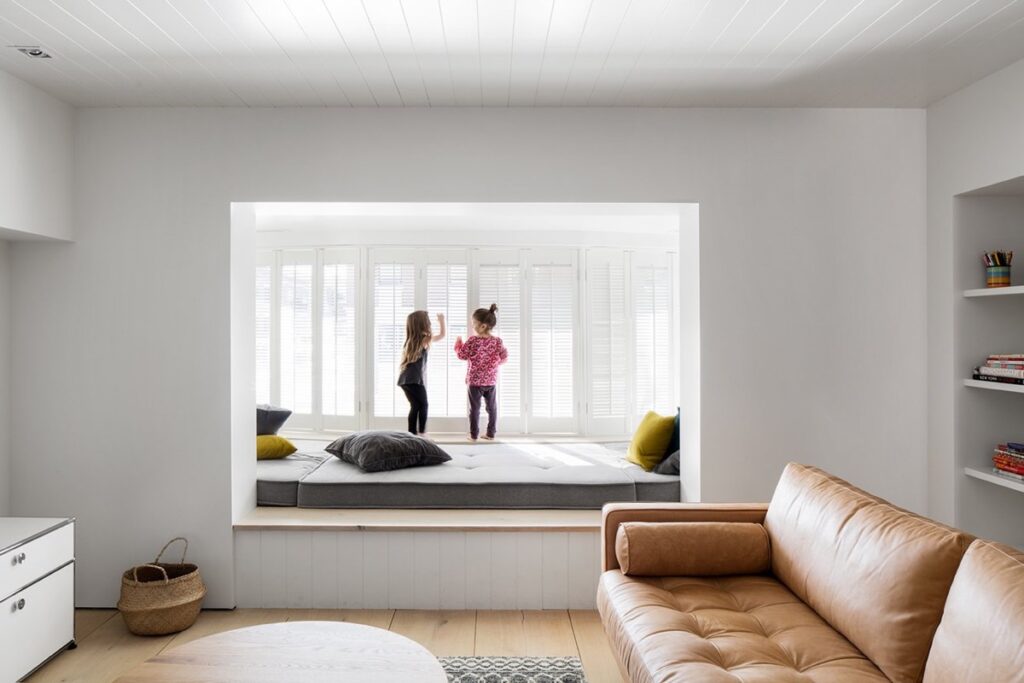 Wood blinds are a high-end option for blocking off light in front of your window workplace, reading nook, or adding a touch of extra character to your window area. "Wood blinds are available in very slender variations, with slat sizes of 1″, 2″, and 2 1/2″, as well as bespoke heights and widths," explains Dana Bradshaw, from Stoneside Blinds & Shades. "You may further personalize them by selecting various stunning stain treatments and paint colors to complement any design completely."
Make it a children's play area.
If you have a large bay window, it is an excellent place for your children to play. It will provide them with natural light while also keeping the space well-ventilated. Simply place a few couches, mattresses, or carpets in the area and enjoy with your children. It's also a great place to relax with your friends and gab over a cup of coffee.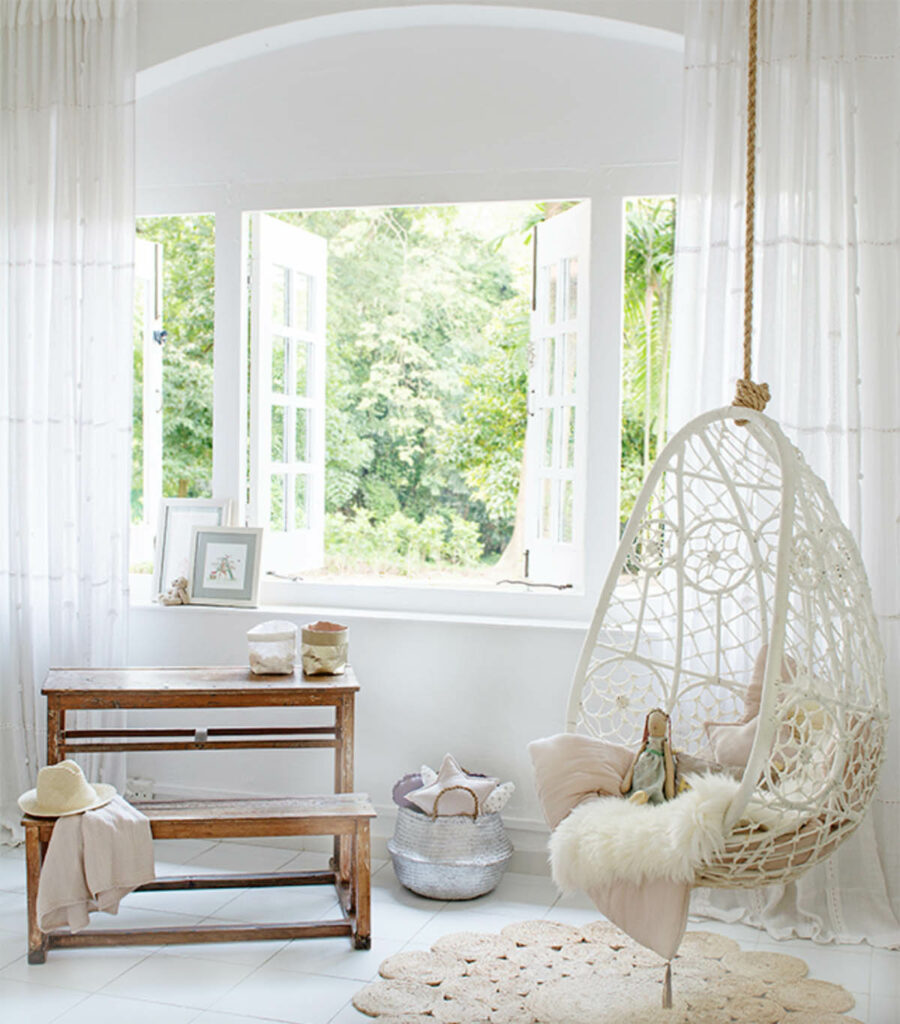 Halt a Hammock
If you're up for a DIY project, you can install a hammock near your bay window for a great view of the outdoors. A drill, stud finder, and hardware to hang hooks will be needed. You can also hang a cloth swing from the ceiling.
Insert a Bar Shelf Right next to your Bay Window
If your bay window is in the kitchen, dining hall, or living room, consider installing a cocktail cart or bar shelf next to it for extra storage. You might use the cart to keep stemware and beverages in a common area, or you could disguise storage with a few jars or baskets that complement the rest of your design.
Create a window-facing seating area
If you'd prefer to admire the scenery than face the interior of your living room, and you have enough space surrounding the bay window, set up a sitting area that faces the outside. Two padded or cushioned chairs should suffice, followed by a side table or a nice coffee table in front of them.
Purchase a Settee
Bay windows are excellent resting locations, but Clarke recommends adding a settee if you can't or don't want to spend in a bespoke built-in window seat. Instead, she advises opting for a curved bench settee to suit the contours of your bay windows properly.
Make a statement with Bay Windows.
A huge window might be an excellent choice for larger living spaces. On the other hand, a basic bay design may be magnificent with bigger sites, producing exceptional lighting and mood.
When there is enough room, a basic 3-lite bay design is frequently the best option, especially if there is a decent view. However, they are an excellent alternative for larger living room environments, whether with or without ornamental grids.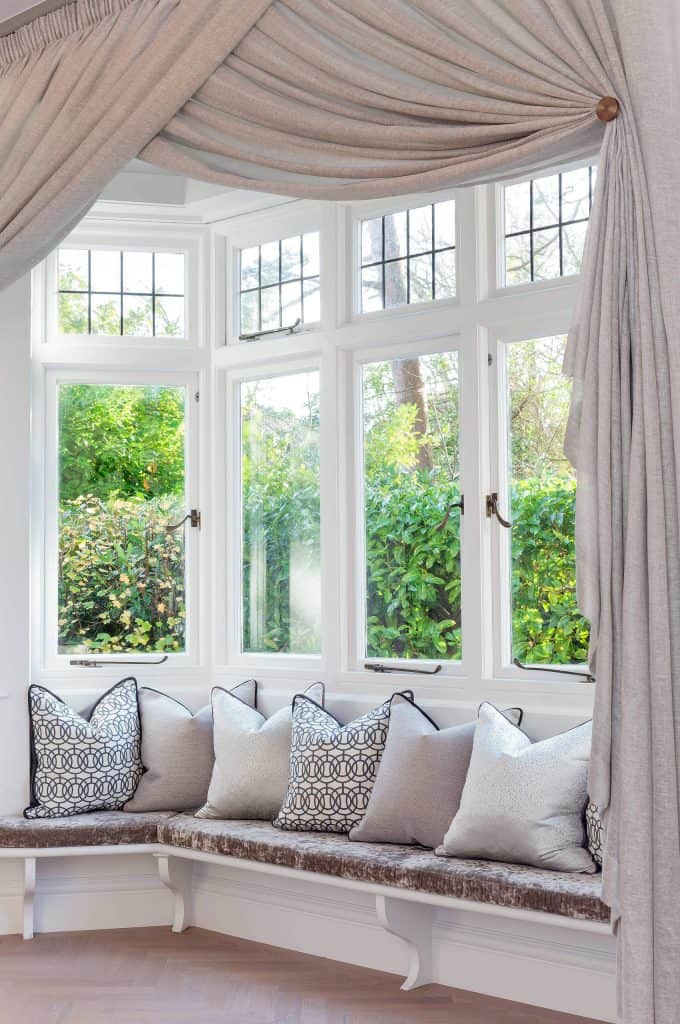 Add some Classic Flair
Bow configurations may be basic and intricate, creating a classic and more detailed aesthetic. Grilles are a typical component of any bow window arrangement concept. They come in both standard and more complicated forms.
When opened, operable casement windows flank either end, enabling abundant ventilation, making these bow layouts as efficient as they are elegant.
Open a Small Bay Windowed Room
Bay windows are available in various sizes to accommodate any room size. When it comes to tiny living room bay window ideas, you may go with a simple design in a bay layout. One huge pane with two sides is more than sufficient, providing a clean and symmetrical look without reducing visibility.
Casement windows are frequently the ideal option for a tiny living room with bay windows since they keep things neat. Of course, a personalized grill that softly accentuates the central pane can offer a touch of elegance.
Simple Refinement in the Form of a Bow
Bow configurations are a simple yet beautiful design solution for a bay window living room. The many lines make a soft curve at a relaxed angle, allowing enough light without attention.
In a compact living room with bay windows, operable casement windows built into the bay window are frequently the best way to keep things tidy and uncluttered. Of course, a customized grid or even beveled-leaded glass that softly highlights the middle pane can offer a touch of elegance.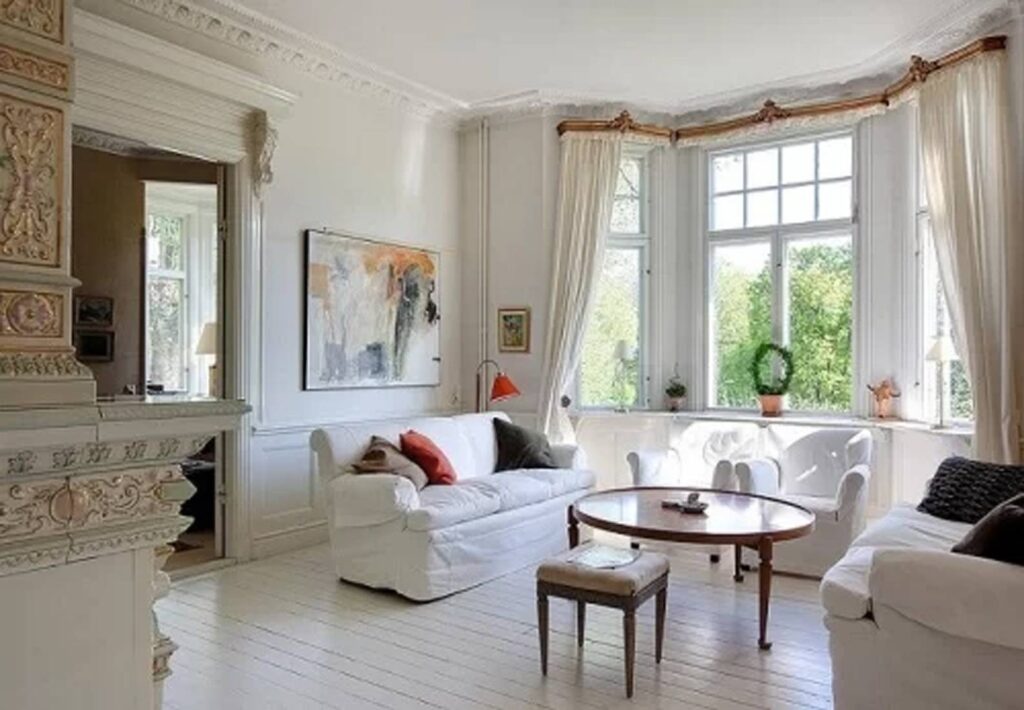 Set up Roman Shades
What's the best way to utilize your bay window? The principal and main designer of Studio Envie, Jenn Carter, suggests using individual roman shades and fabric window covers for each window. "It leads the eye into the bay window, emphasizing that area," she explains. "Roman shades will also draw the eye up, making it appear taller and deeper."
Match Your Entrance
Coordination of your bay or bow window is a major design consideration for individuals with mostly glass entryways. One such option is a dashing bay arrangement with flanking double-hung windows and grilles.
There's a strong possibility you'll find a match based on the particular style of your doorway.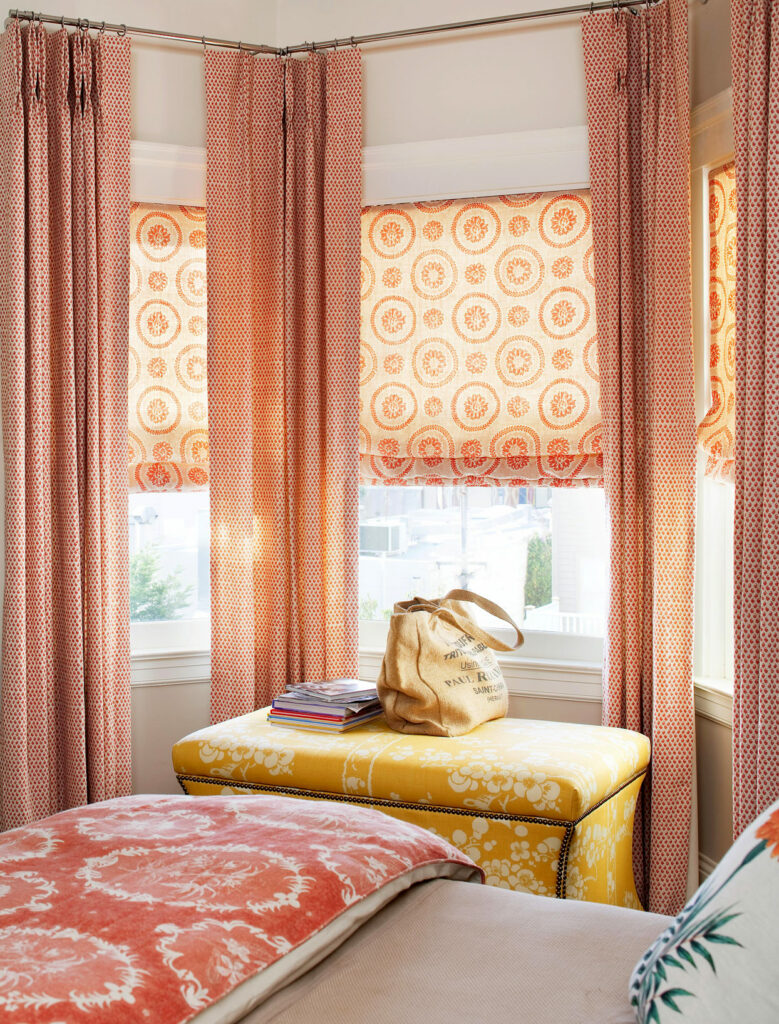 Install curtains
Consider bay windows to be the eyes of a room."
You'll want to spruce them up with gorgeous curtains or window treatments, just as in any other room.
Mascara or makeup, "says Design Lines Signature interior designer Judy Pickett. Choose a hue that complements your color scheme, and opt for patterned or textured curtains for added drama. While curtains may spruce up any bay window, Clarke likes to use them to bring extra comfort to a sitting area.
Small Bay Window
A basic bay design with operable casement windows may be the best option for a tiny living room. A square center lite is basic but eye-catching.
Some individuals prefer grilles on the end lights but not in the middle. This varied method can be very stylish and complement most home styles.
Sum Up
If you're fortunate enough to have a bay window in your house, you already know how much it can enhance the room. Bay windows flood your area with lovely natural light, offering additional outside views and producing a cross-breeze when windows are open (which might even help you save on your electricity bill).
What's another reason we adore bay windows? If you build a comfortable seating area around them or use the space for décor and storage, they make the perfect backdrop for creative design. There are several ways to optimize your bay window area with a little planning.