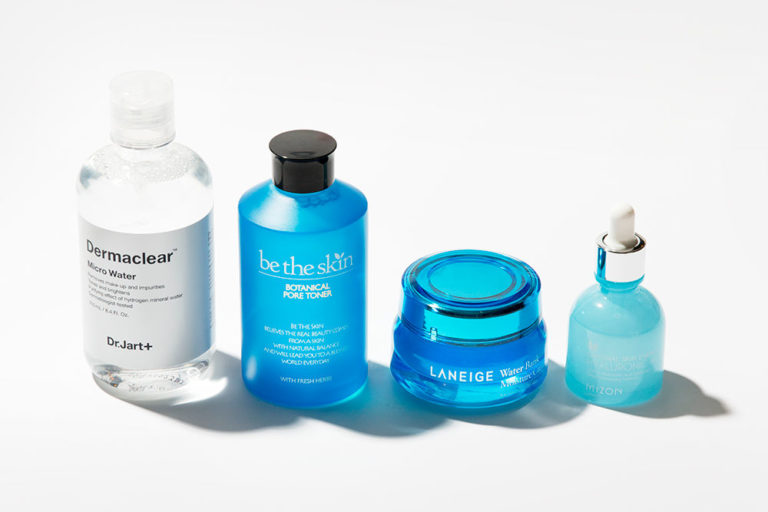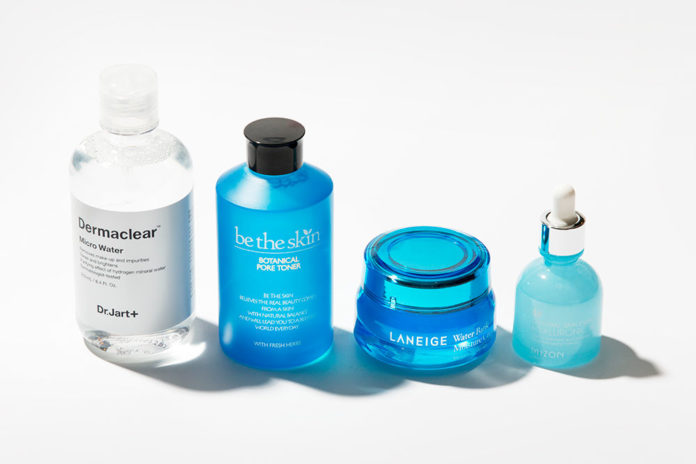 Moisturizers are an essential part of a skincare regimen that everyone must include in their routine. However, the people who have oily skin tend to skip this part as they think they don't need to apply moisturizer. Well, a dermatologist says this is a myth, oily skin too required proper skincare steps in which moisturizer plays a significant role.
In fact, not applying moisturizer can lead to an increase in the production of sebum, thus making your skin more oily. So to keep your skin healthy and supple, you need a good and lightweight moisturizer that may be any cream or a gel-based as per your skin requirements.
There is news of joy, various Korean brands are making skin moisturizers for the particular skin type. You can find best and supple moisturizer in Korean brands that have lasting effects on oily skin.
Check out these Korean moisturizer brands to add extra care to your skincare regimen.
Ultra Moisturizing Lotion from Cosrx Oil-Free
This is a light-weight skin moisturizing lotion made with Birch Sap. This lotion is mild and contained rich antioxidants and vitamins. This moisturizer is best suited for oily, irritated and acne-prone skin. Cosrx lotion is made from so many antioxidants and contains the key ingredient birch sap that makes skin supple, hydrated, and calm. This lotion helps to restore the skin composition and balance the ph level of the skin. This is one of the best Korean face skin moisturizers that suits oily and combination skin perfectly.
One of the best things about these brands is that it is Paraben-free, 100% vegan, hygienic pump packaging, zero cruelty, hypoallergenic, non-greasy, and tested by dermatologist.
Piedmont Peptide, Np-Sebum Control Cream by d'Alba 
d'Alba is a cream made for acne-prone skin and for those who are suffering from the excess sebum production. This sebum control cream is made from ingredients like white truffle extract, BHA, peptides, amino acids, and calamine. All these ingredients are responsible for controlling sebum, increasing skin firmness, remove dead skin cells, and improve skin texture.
This is one of the best Korean face skin moisturizing cream for those who have a dry skin type. This brand also makes skin products that are paraben-free have no artificial fragrance and colors, contain no animal products, and free from mineral oils.
Fresh Gel and Water Based Skin Moisturizer from Cremorlab 
It is a gel and water-based light moisturizer best suited for oily and sebum prone skin. This Cremorlab Fresh Water and Gel moisturizer get quickly absorb in the skin and give you a matte finish. You can also use this light and soft moisturizer before makeup by applying a layer of this moisturizer. This moisturizer contains extract of witch hazel that soothes skin, keep away acne, algae extract to keep your skin hydrated, and green tea extract prevents skin from damages.
Water Bank Gel Cream from Laneige
Laneige made this a gel-based moisturizer, cool and supple to skin. This water-based moisturizer contains Hydrolonized Mineral Water to develop with Biogen technology.
This is incredibly lightweight, and soft moisturizer locks the hydration into the skin for a longer time. It also helps in strengthens the natural skin hydration barriers. This water and gel-based cream composed of winter cypress polysaccharide extracts that soothe the skin and helps to maintain the skin temperature by 2.4°C. This Korean skin moisturizer is best suited for acne-prone and irritated skin.
Chia Seed Hydrating Emulsion from The Face Shop
Emulsions are one of the vital parts of the Korean skincare routine. The Emulsion from The Face Shop is a composition of extracts derived from GMO-free Chia seeds, which helps keep the skin moisturized and hydrated without leaving any stickiness. It also helps in lock moisture in the skin for a longer time and keeps skin hydrated throughout the day.
The Chok-Chok Green Tea Watery Cream from TonyMoly
The Chok Chok is gel-based creams that are made with the unique green tea extract after fermentation (ChungTaeJeon), a highly-rich antioxidant compound. This cream helps in providing intense hydration to skin cells without any greasiness on the skin. Chok Chok is a composition of about 63 percent of green tea extracts (fermented), rosewood oil, and lemon grass oil that are known for their antibacterial properties and keeps the skin plump and young.
The True Cream – Aqua Bomb From Belif
The true cream – aqua bomb is oil-free, and gel-based cream contains a powerful blend of apothecary herbs. This cream contains Lady's mantle, which is highly rich in antioxidants and helps in preventing damages caused due to free radicals. This cream helps to intensely moisturize and hydrates the skin and keep skin healthy, supple, soft, and smooth.