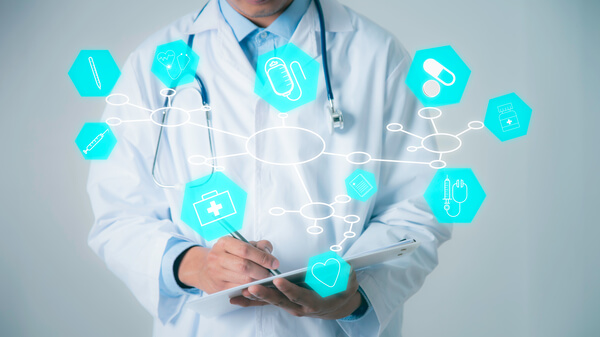 All the medical emergencies aren't usually covered under a single medical insurance policy. If you encounter a situation for which the financial coverage isn't provided, the expenses incurred during such scenarios end up increasing your financial burden. This is where a hospital cash insurance policy comes to your rescue. Hence, an insurance policy which can ultimately provide you with a lump sum amount without any hassle of providing claims against your medical bills, can help you a great deal. This is how a hospital cash insurance policy benefits you. Read on to know more about this policy and its various benefits.
Definition
Before we dive deep into the benefits of this policy, let's understand what it actually is. Hospital cash insurance policy basically provides you with a payment of a fixed sum at the time when you buy the policy in case you end up getting hospitalised. This daily cash benefit gets paid to you irrespective of the real bill amount and there is no requirement of the bills either. The insurance amount usually ranges between Rs. 1000/day to Rs. 5000/day or above which depends on the insurance policy you purchase.
There are certain documents which are required to claim your hospital daily cash insurance benefit. They are:
Documents proving that you were hospitalised.
Documents proving the duration for which you had been hospitalised and the time when you were discharged.
Benefits of Hospital Cash Insurance
There are several benefits offered by the Hospital Cash Insurance Policy. Some of them are as follows:
Health insurance plans provide no-claim bonus under which you will be given a discount on your payment of premium in the subsequent year if you do not claim any amount in the previous year. If you have hospital cash insurance, you can claim your amount under this plan if that amount is nil and the benefit of no-claim bonus on your insurance plan.
Irrespective of the total bill of your medical expenses, the insurance provider reimburses a standard amount to the insured. You can utilise this lump sum to fulfil your needs and you won't have to be answerable to anyone about that.
Section 80D of the Income Tax Act, 1961, allows you to claim a tax deduction for the health insurance you have purchased. You can utilise this as a method of tax planning as a deduction on tax up to an amount of Rs. 25,000. This amount is available for the general citizens while that available for the senior citizens is Rs. 30,000.
From the date of receipt of the insurance policy, a free-look time period of 15 days is available for the renewal of the insurance plan's terms and conditions. If you are dissatisfied with the insurance plan, you can avail the option of cancelling it within the stipulated time period. However, you can not apply this feature for the renewal of the insurance policy.
The insurance policy can be ported by you to another insurance provider by applying to them to port the entire insurance policy. All the family members have the provision of porting at least 45 days prior, however, not earlier than 60 days prior to the date of renewal.
Hospital Cash Insurance Benefit aids to take care of the medical expenses that are not usually covered under a comprehensive health insurance plan. They also take care of the additional expenses that might be incurred during your hospitalisation and other treatment process. In addition to this, this daily cash benefit is fixed. Hence, even if the actual medical bill amount is lesser than the daily cash benefit, the health insurance provider does not take the extra amount from you. 
Hospital Cash Insurance Policy is like a safety net that you can fall back on in times of emergencies. Hence, daily hospital cash insurance is a blessing in difficult times when the extra medical expenses may burn a hole in your pocket!