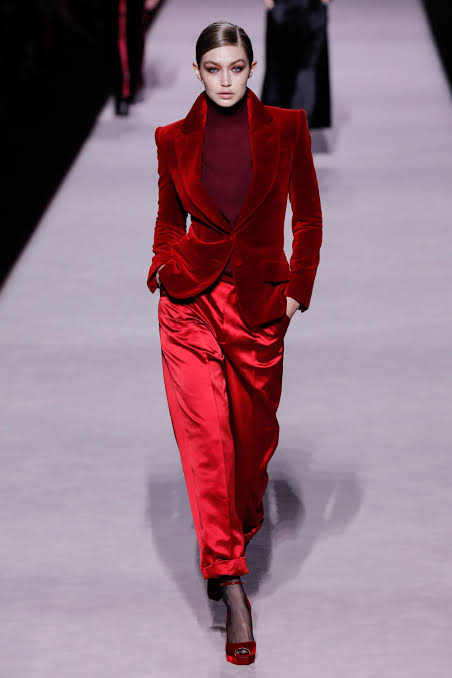 The collections for the Spring/Summer fashion trends 2020 shown on the runways of new york, London, Paris focused on essentials, minimalistic, low-profile looks in a subtle palette of pastel colors. And also a fashion trend amped up by baroque style, with daring hues, rare fabrics, billowing volumes, and a scattering of 18th-century features like trains, crinolines, and oversized bows. Read to learn more about the spring/ summer fashion trends 2020.
Miuccia Prada focused the collection on showcasing a smart wardrobe consisting of essentials, easy-to-wear, and practical items. Summer dresses skirts the classic women's wear staples featured on every show in monochrome hues. these minimalistic fashion trends will be a big hit in 2020.
Pastel-colored outfits were a big hit. From sky blue to pale pink, muted green and delicate yellow, pastel shades were ubiquitous. Pastel hues are ready to take over next summer's wardrobe with their freshness. 
Several designers expressed their concerns about the environment. This could be seen in their collections and settings that spoke volumes. Dior's forest décor, to Marni's jungle made out of recycled plastic and cardboard, to the 'oil slick' theme evoked by Marine Serre. 
Read more:- summer staple dresses: must-have summer dresses in your wardrobe this season
Inspired by boho, 1970s hippyish style, the macramé dresses, and handbags have become one of the must-have items of the new summer wardrobe, having the bonus of a recycling dimension. Granny style crochet details and macramé fabrics will be seen coming summer and are a big part of Summer Fashion trends. 
trouser suits are one of the most fashionable and sensual pieces of clothing worn by a woman. You will see the jackets worn on a bare chest or directly over a bra or bandeau bra next summer. Suits are always in fashion, whether in a classic palette of white, black, and beige, in a range of pastel hues or brighter, even fluorescent colors.