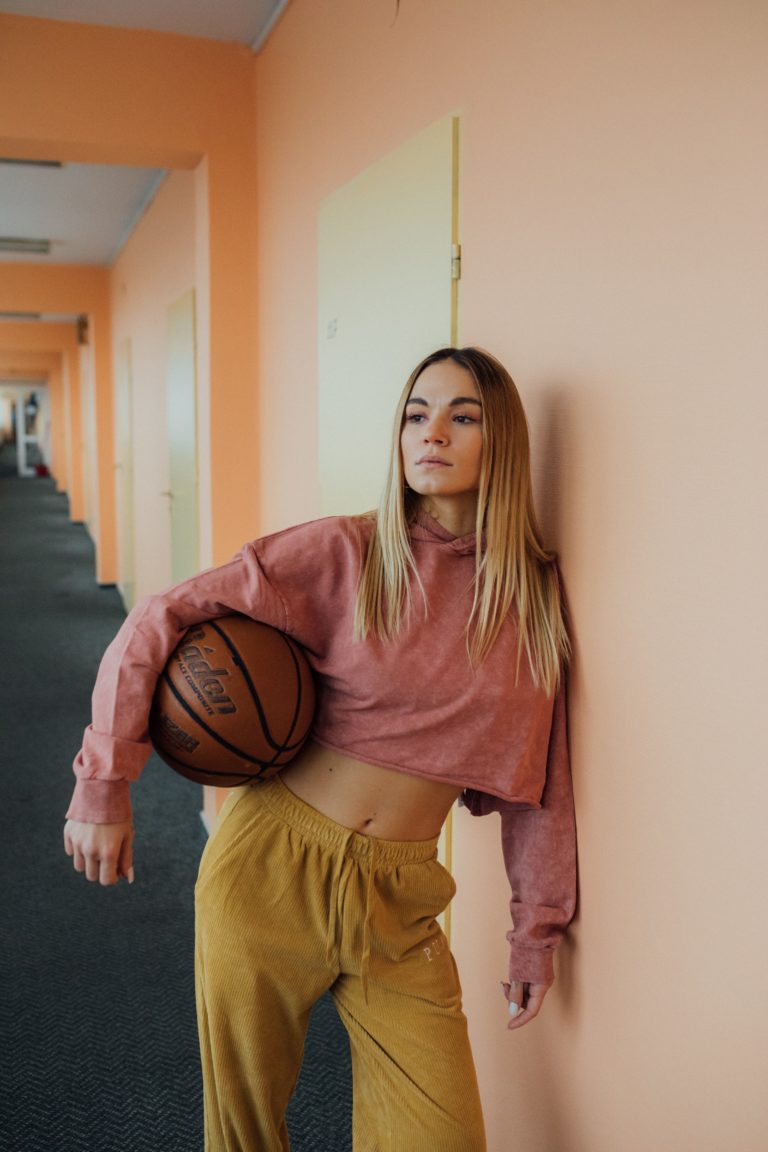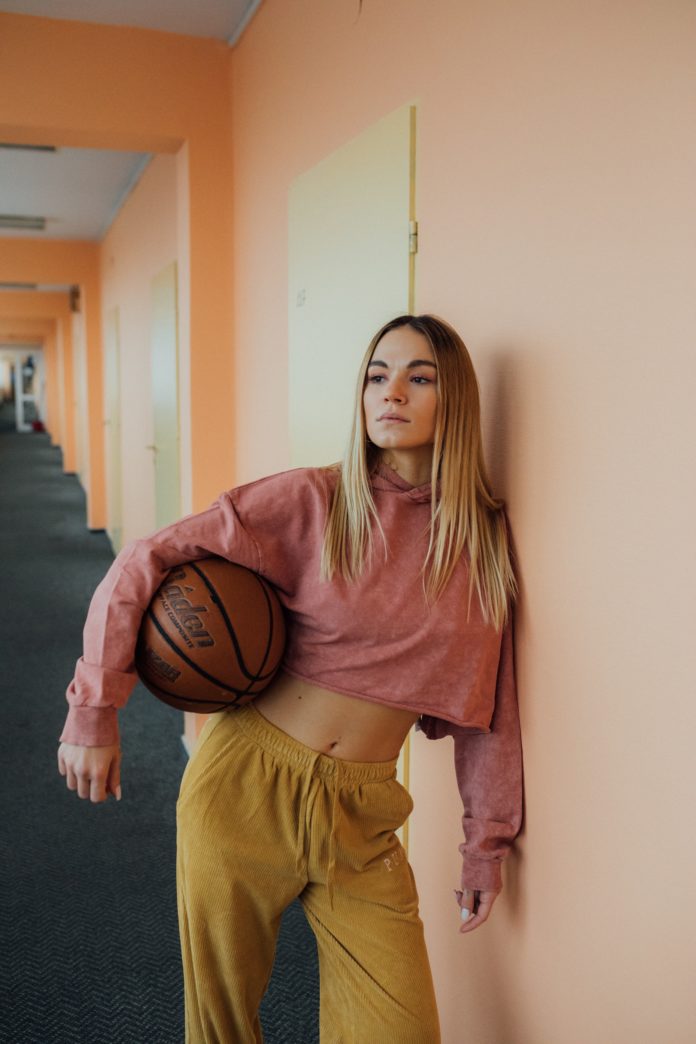 Joggers for women are the first choice of apparel. Whether You Are planning to cozy up on your couch or travel or just run some errands, track pants can never go out of style, be it, men or women.
Joggers are technically nothing more than styled sweatpants but come in a more fitted and tapered shape at the ankles. These come in a variety of materials like lined, heavy knit, and even faux leather. Joggers are highly versatile to be worn at casual or semi-formal events when paired with sneakers, sandals, and wedges.
Best Joggers Pants for Travel or to Lounge In
Zella Live In Slim Fit Joggers
These fashionable joggers from Zella Live are the perfect choice for styling a casual yet elegant outfit that offers durability and comfort. It is made of a lightweight material that gives a slim profile, so you look perfect for a coffee date or a sightseeing day.
It comes with two slant pockets and one zip pocket with plenty of storage to keep lip gloss or key card. The best thing is these joggers for women are available in various sizes like XXS-XXL and even plus size 1X-3X.
Spanx Faux Leather Joggers
The perfect combination of fashion and function, Spanx faux leather joggers for women, are mic of comfort and style. It does not have any constricting waistband and is lined partially to give a soft feel against the skin.
It features two pockets in the front and is available in XS-XL and 1X-3X. These joggers are a super versatile outfit for women and are perfect for traveling.
Lululemon Joggers Women
These sweatpants for women are a stunning mix of practical and relaxed designs. Lululemon joggers have two-way stretch, moisture-wicking, and quick-drying material, which works perfect for exercise and also for the fall season.
The build of these joggers is soft lining down to cuffs and features adjustable drawstrings, allowing total comfort. Lululemon joggers have two pockets in the front with one hidden pocket and also one card sleeve. These joggers are suitable for traveling or lounging around in the house. You can find a size range between 0-20.
J Crew Joggers Dreamy Pajama
J.Crew cotton joggers are a loose-fit style that helps the women create a smart casual look because of their slimmer shape. The joggers can be styled with a tee, denim jacket, and sneakers or sandals. J Crew joggers are just the right fit that you are looking for.
The joggers come with pockets and will allow you to relax properly, feeling like PJs. The size range for JCrew joggers is between XXS-3X.
Gboomo Casual Plus Size Joggers
These Joggers are super flowy and pretty. Gboomo is colored joggers that come in a stretchy and relaxed fit with side pockets and elastic waistband. You can use these to go out for sightseeing, sleeping, or lounging.
The best thing is these joggers for women are available in neutral colors and come in sizes 1X-4X.
Caslon Linen Joggers
Caslon linen joggers for women are a hot pick to wear to the beach or an urban park. These feature soft ribbed ankle cuffs and waistband drawstring, which are adjustable. These tapered-fit joggers are relaxed and will look perfect with sandals or espadrilles.
You will get four pockets, two on the front and two on the backside. If you are a short woman, then you can also get these in a petite size. The size ranges between XXS-XL and XXSP-XLP.
Banana Republic Stretch Cargo Joggers
Banana republic joggers are super soft and are made with eco-friendly Tencel and get the highest marks for travel pants. These cargo joggers for women are slimmer in fit with a tapered and stylish fit.
You can wear these with sneakers, flip-flops, and ankle boots as they hit right above the ankle. Banana republic cargo joggers for women are available in three colors and sizes ranging from XXS-XXL.
Vuori Joggers Pocket Performance
If you are into sporty-looking joggers, then Vuori joggers are perfect for women with their long-lasting comfort and quality. People swear by these stylish tapered joggers and consider them as the go-to travel pants. They are soft, breathable, and come with cozy pockets with adjustable drawstring on the waist, making them a wise pick. You can grab any size between XS-XL.
Athleta Joggers Trekkie North
Atleta will help you create many awesome girly outfits. These track pants for women come in many colors, and the fabric is super soft. Athleta joggers have two-way stretch and a lot of room to move around. With three zipper pockets for extra security, these joggers can be dressed up or down. It is easy to wash and comes in regular and petite sizes.
Old Navy Joggers High Waisted ⅞
Girls love the cute Old navy joggers. These are perfect for traveling, especially during the summer season, and are made of moisture-wicking material. It will keep you cool and will look dressier than regular PJs.
Super lightweight and perfect for a long flight. These joggers come with elasticated waistbands and are super high-waisted. You will get tons of color options to choose from. Old Navy joggers are available in petite, regular and tall sizes.
How to Determine the Best Fit?
Now that you have chosen your preferred joggers brand for women, it's time to choose a fit that will look best on you. The right fit of cute joggers will make sure you are comfortable on your next trip and look stylish at the same time.
Make sure that the waist is high enough to hit right above the hips and come with an elastic waistband or drawstrings. Joggers are usually loose on the leg and may have a slight drop at the crotch area.
Now that you know everything about some stylish joggers for women tell us about your favorite brands in the comments below.