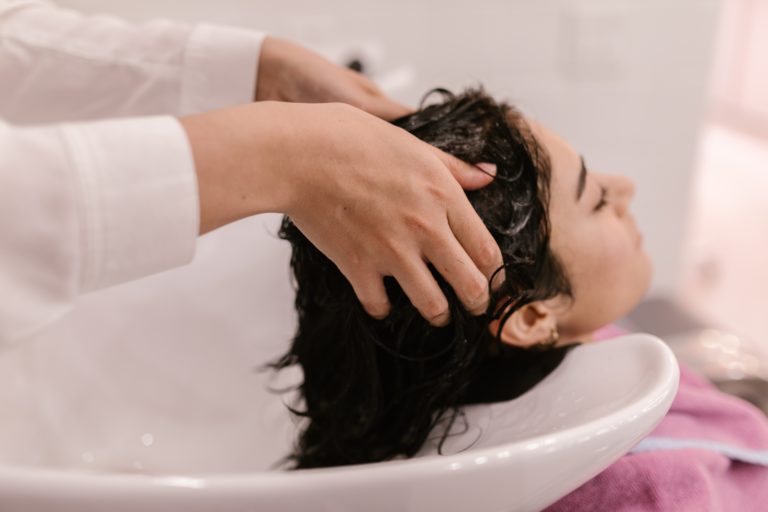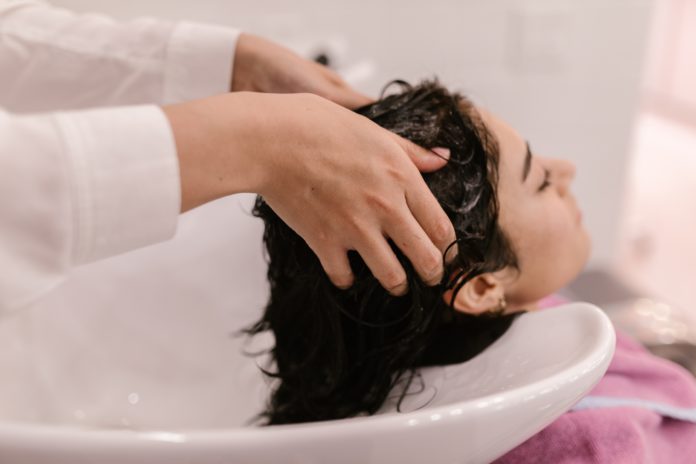 Dry hair can cause various hair problems like hair loss, breakage, and dullness. When It comes to moisturizing the dry hair ends, the first question that comes to mind is which is the best shampoo for dry hair?
Washing with the wrong shampoo can strip your hair of natural moisture agents; therefore, you need to pick shampoo containing all the right ingredients and formulated to fight your hair concern-dryness.
We have shortlisted the best mild shampoo for dry and frizzy hair to make things easy for you. Keep scrolling down.
Best Shampoo For Dry Hair
Philip Kingsley Moisture Extreme Enriching Shampoo
Best for hydration
This is the best hydrating shampoo for dry hair that works on eliminating frizz and fortifying hair cuticles. It moisturizes the hair ends, leaves hair less dry and damaged, and makes them soft to touch. Also, you will be glad to know that this shampoo also adds silkiness and covers dry hair base.
Dove Daily Moisture 2 in 1 Shampoo and Conditioner
Best budget shampoo for dry hair
This is the best shampoo for dry and frizzy hair and does better than some of the priciest shampoos. It works like a 2-in-1 shampoo and conditioner, which is great if you want to carry one bottle to the gym. It will keep your hair lengths moisturized and smoother without causing any irritation on the scalp.
Redken All Soft Argan Oil Shampoo
Best for dyed hair
No matter how good quality hair color you use, coloring will leave your hair dry and brittle. Using the best mild shampoo for dry hair can help to rectify this problem. Redken shampoo works by softening the hair tresses, boosting hydration, and repairing the frizzy ends.
Bumble and bumble Curl Moisturizing Shampoo
Best for curly hair
Curls look appealing as long as they are hydrated and nourished. Mostly curly hair tends to be dry, and due to the coily patterns, oils produced in the scalp do not reach the hair ends. Bumble and Bumble shampoo help in keeping the hair hydrated and is suitable for curls ranging from 2A to 4C. It does not contain sulfate, so there is no rich lather; however, it will keep your hair soft and detangled.
Aveda Nutriplenish Shampoo
Best for fine hair
Fine and dry hair is so hard to handle. Too much moisture and the hair weighs down, too little, and they will look like straw. Aveda Nutriplenish shampoo will find a middle grown, clean all the dirt from your scalp without stripping off natural oils. This shampoo keeps the scalp clean and is the best shampoo for frizzy hair.
OGX Nourishing Coconut Milk Shampoo
Best for added shine
Coconut milk is not only a healthy breakfast ingredient but also great for hair. OGX shampoo will make your hair shinier, soft and scalp refreshed. This is a strengthening formula that will reduce hair damage with consistent use and keep dryness away.
L'Oréal Professionnel Série Expert Gold Absolute Repair Shampoo
Best for dry scalps
This best moisturizing and hydrating shampoo from L'Oreal is enriched with proteins and quinoa. It targets damaged and split ends by repairing the broken bonds which make your hair shine like a mirror. It boosts the hydration level and will also deep clean your scalp.
Herbal Essences Bio Renew Sulphate Free Aloe & Hemp Shampoo
Best for anti-frizz
Herbal Essence is an iconic hair brand paired with Kew Royal Botanical Gardens to create a potent hydrating solution using the aloe vera plant. This Bio Renew shampoo is the eBay shampoo for tackling dry and frizzy hair. It has a nourishing formula that keeps your hair smooth and flyaways at bay.
Living Proof No Frizz Shampoo
Best for smoothing
Summer is arriving, and it's time to prepare your hair for heat-induced frizziness. Living proof shampoo will tackle the frizz, be it flyaways or static, so your hairstyling does not go to waste. This shampoo will give a glossy finish to hair and add protection against frizz, making your hair softer, smoother, and frizz-free.
Olaplex No.4 Bond Maintenance Shampoo
Best for over-processed hair
Olaplex is a go-to brand of hairdressers to mend over-processed and damaged hair. This shampoo will restore and replenish your hair after every use. It will make your dry hair ends appear less damaged and also make the look overall hydrated and healthy.
Final Verdict
Look no further; these shampoo for dry hair are the best to revive, nourish and smoothen brittle hair ends. Our top pick is Philip Kingsley Moisture Extreme Shampoo. Depending on your hair type and requirement, you can pick any of these best moisturizing and hydrating shampoo and you will not b disappointed.
What to Look for in a Shampoo for Dry Hair?
Hydrating Ingredients
When buying a shampoo to hydrate your dry hair, look for nourishing ingredients like shea butter, argan oil, and coconut oil.
Coconut oil helps soften and moisturize dull hair, thereby preventing protein loss by strengthening and nourishing hair with vitamins. Argan oil contains Vitamin E to soften, while shea butter contains Vitamin A, E, which seals the cuticle and minimizes breakage.
Avoid Harsh Ingredients and Sulphates
Sulfates and other harsh ingredients strip off the natural hair oils and can be very drying. You should use a shampoo that does not contain sulfate to increase moisture level and also repair your hair strands.